Why Fans Think Taylor Swift's Evermore Is A Secret Wedding Album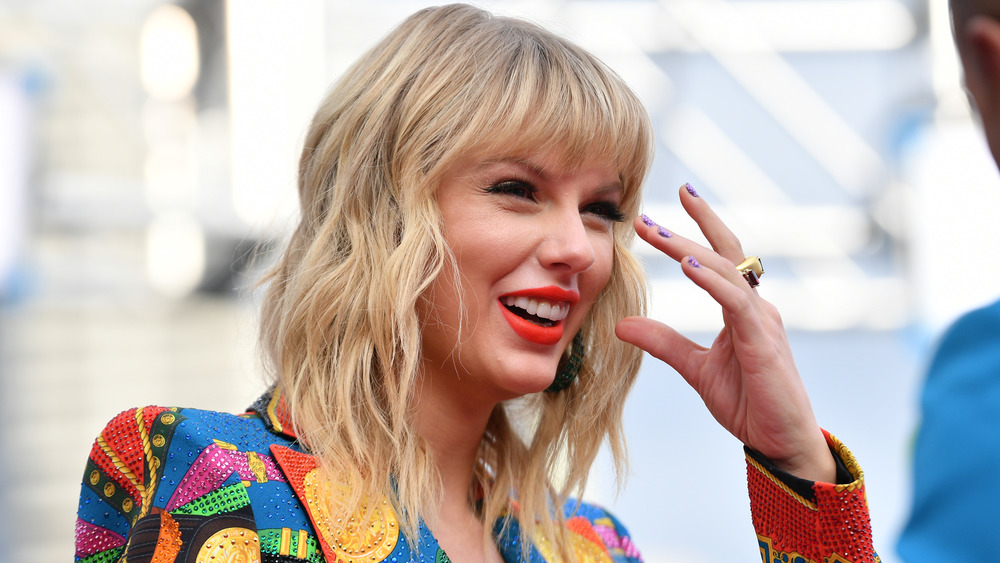 Dia Dipasupil/Getty Images
Rumors have been swirling for months that Taylor Swift is secretly engaged to partner Joe Alwyn. The couple is notoriously private, rarely even appearing in public together, so fan speculation is predominantly based off the singer-songwriter's various social media breadcrumbs. However, with the surprise release of her ninth album, Evermore, a whole new slew of alleged clues have been unleashed suggesting that, in reality, the couple has already tied the knot.
In fact, in their review of the record, The Irish Times described it as a "secret wedding album." Alwyn notably "recurs as a muse throughout," with Swift "pledging herself to him for, er, evermore." In particular, on "Long Story Short," the prolific singer-songwriter promises "I'm all about you," while on "Champagne Problems," she sweetly references "your mom's ring in your pocket." Swift may just be playing with us, but if you're looking for them, the clues are certainly there.
Everything about Willow screams lifelong commitment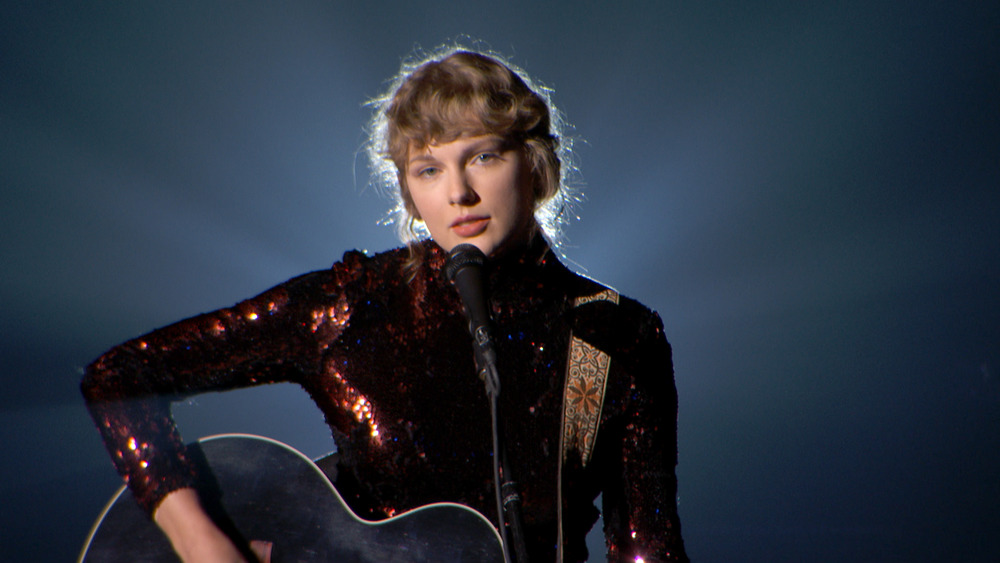 Acma2020/Getty Images
Compounding the mysterious vibes surrounding Swift and Alwyn's current relationship status, the video for "Willow," released alongside Evermore, features Swift clad in what could reasonably be described as a wedding dress; white and lacy and paired with a bridal hairband to boot. The video finds Swift following a golden string — the invisible string of Folklore's "Invisible String," which was assuredly about Alwyn — to the man of her dreams, played by former backup dancer Taeok Lee, who's holding the other end.
The final shot, which sees the couple walking off together hand in hand, is also very marital, as fans pointed out on Twitter. The song itself is about being completely devoted to someone, as one fan noted by stating simply, "this sounds so MARRIED." Swoon-worthy lyrics include "I'm begging for you to take my hand, wreck my plans, that's my man" and "Wherever you stray, I follow" (via Genius). Tellingly, Alwyn did not co-write "Willow" with Swift.
Are Taylor Swift and Joe Alwyn secretly married?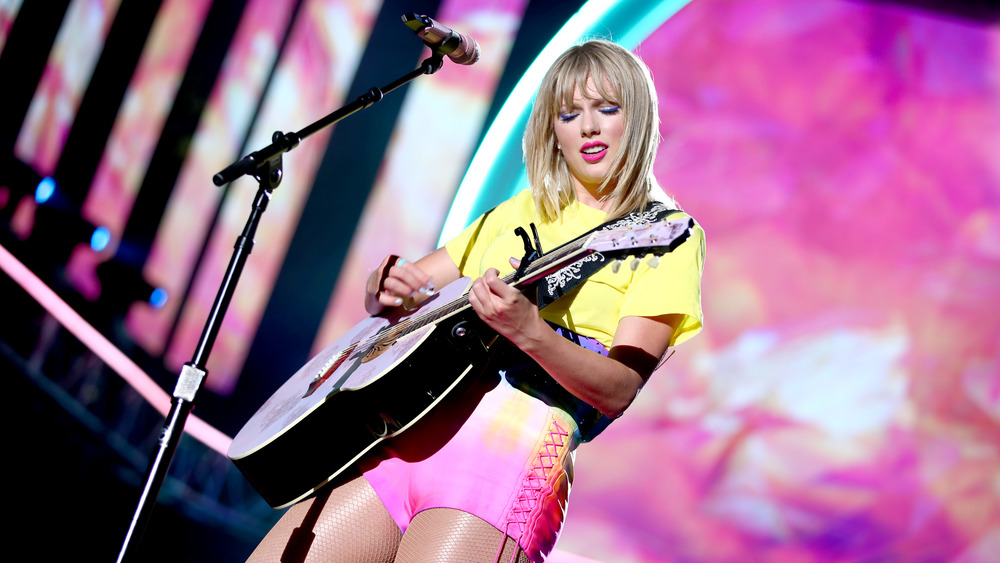 Rich Fury/Getty Images
In an interview with Entertainment Weekly, Swift made a fleeting reference to her "boyfriend." However, the singer-songwriter was speaking in past tense, in relation to Folklore's top-secret production. "The only people who knew were the people I was making it with, my boyfriend, my family, and a small management team," she advised. Although this seems to confirm the two aren't engaged, if they are, Alwyn still technically would've been just Swift's boyfriend back then rather than her fiancé.
Complicating matters slightly, a reporter from The Daily Mail attempted to get a straight answer out of Alwyn's family about the "secret marriage" and was told, reportedly with laughter, "I'm sorry, I'm not going to say anything" (which isn't a no). A source also recently told ET, "Joe has provided such a great support system for Taylor. He is the one constant in her life that she can truly rely on...They have spoken about their future together." Maybe we won't know the truth for a while but there's definitely reason to speculate.