The Real Reason Swifties Can't Stop Talking About This Chain Restaurant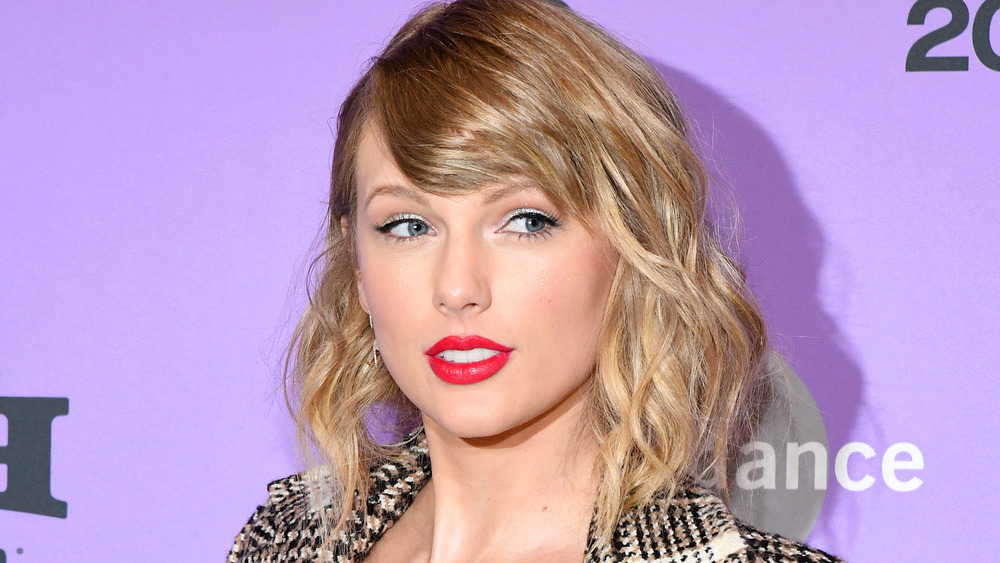 Kevin Mazur/Getty Images
Do people who love Taylor Swift also, coincidentally, share a passion for unlimited breadsticks and salad bowls? Perhaps, but that's not the reason why Swifties can't stop talking about Olive Garden. Fresh off her second surprise album of 2020, Evermore, Swift's song, "No Body, No Crime" — a track about avenging a murder — mentions the Italian chain restaurant as the last place the victim was seen. "Este wasn't there Tuesday night at Olive Gardеn," regale the lyrics. "At her job or anywhere." 
Naturally, the Twittersphere has responded with ALL of the memes, dropping references to Criminal Minds and Gone Girl. Even the Olive Garden Twitter account got involved, responding to a poll asking, "has taylor swift actually been inside an olive garden?" with, "Absolutely. We go way back, she's our spaghetti sister." While replying to another fan, the account also joked, "...no breadsticks? THAT's a crime." Truly. But not everyone who gets a paycheck from the O.G. appreciates the social media trend, with an apparent member of the waitstaff tweeting out his middle finger and a puke emoji. Whoops.
If there were ever a pop star who knows how to get her fans' attention, it's definitely Taylor Swift. But what's the story behind this family restaurant's lyrical shoutout?
Taylor Swift shared how the Olive Garden made it into her song, 'No Body, No Crime'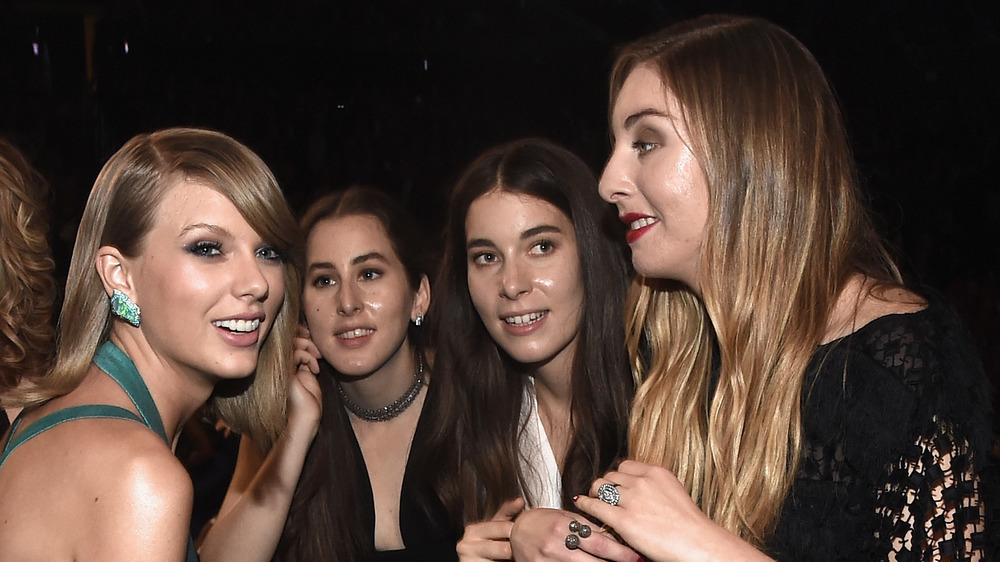 Larry Busacca/Getty Images
All of the jokes about spaghetti and breadsticks aside, why did Taylor Swift mention the Olive Garden in her song? She offered the full story to Entertainment Weekly in December 2020, shortly after Evermore dropped to her fans' delight. It turns out that the "Este" character mentioned in her song is based on the Grammy-winner's real-life friend, Este Haim — who also co-performs the song with her famous sisters and bandmates, Danielle and Alana Haim. 
"Working with the Haim sisters on 'No Body, No Crime' was pretty hilarious because it came about after I wrote a pretty dark murder mystery song and had named the character Este, because she's the friend I have who would be stoked to be in a song like that," Swift explained to the outlet. "I had finished the song and was nailing down some lyric details and texted her, 'You're not going to understand this text for a few days but ... which chain restaurant do you like best?' and I named a few."
Este Haim responded that she's a regular at Olive Garden. "She chose Olive Garden and a few days later I sent her the song and asked if they would sing on it," Swift continued. "It was an immediate 'YES.'" The hitmaker went on to quip, "Long story short, I'm the 4th Haim sister now, confirmed."