Lisa Vanderpump Shares Heartbreaking News Of Her Beloved Pet's Death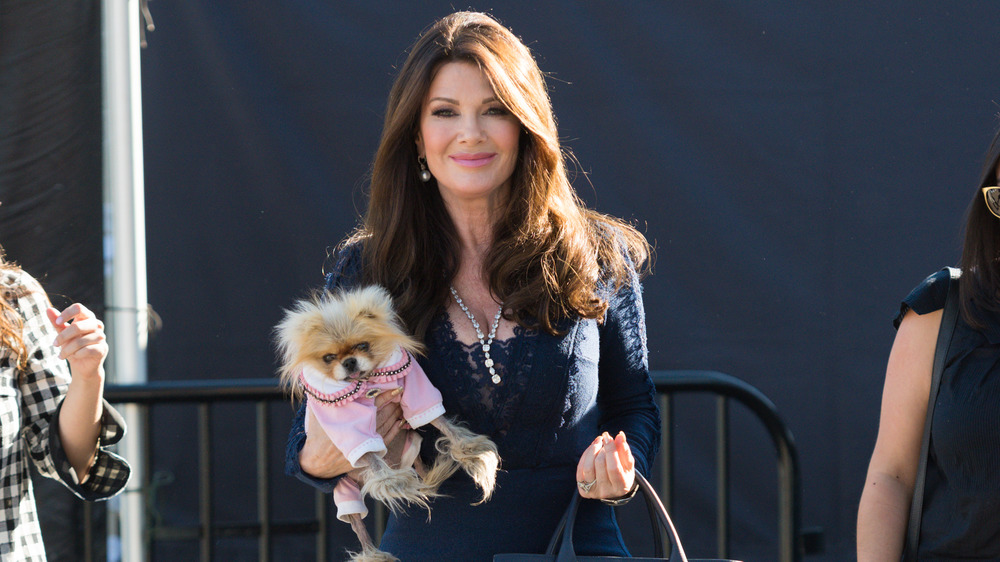 Noel Vasquez/Getty Images
A beloved former cast member of the Real Housewives of Beverly Hills and Vanderpump Rules, Lisa Vanderpump's dog Giggy, has passed away. Many will remember him as the pet that she or husband Ken held in their arms throughout various seasons — who also sported many fashionable outfits.
This weekend, the restaurateur took to Instagram to share her grief, saying, "We are devastated to say that our beloved Giggy has passed away this morning. He was truly loved, and we know how many of you loved him too," People reports. She continued with, "Our sweet Gigolo was such an incredible, unique dog, but mainly, because of him, we started The Vanderpump Dog Foundation and embarked on our mission to save as many dogs as possible. He inspired us to start our work in rescue, and for that we will always be grateful."
Fans often saw "the Gigster" dressed in outfits like tuxedos, sport coats, and other jackets. Since he had alopecia, a condition that makes small patches of hair fall out, the couple took special care to make sure that he was covered, Entertainment Tonight explains. In various seasons of the pair's reality shows, viewers saw Giggy interact with staff and other members of the cast, and even drink out of Adrienne Maloof's $550 wine glass (via Hollywood Life).
Lisa Vanderpump's pup Giggy struggled with heart problems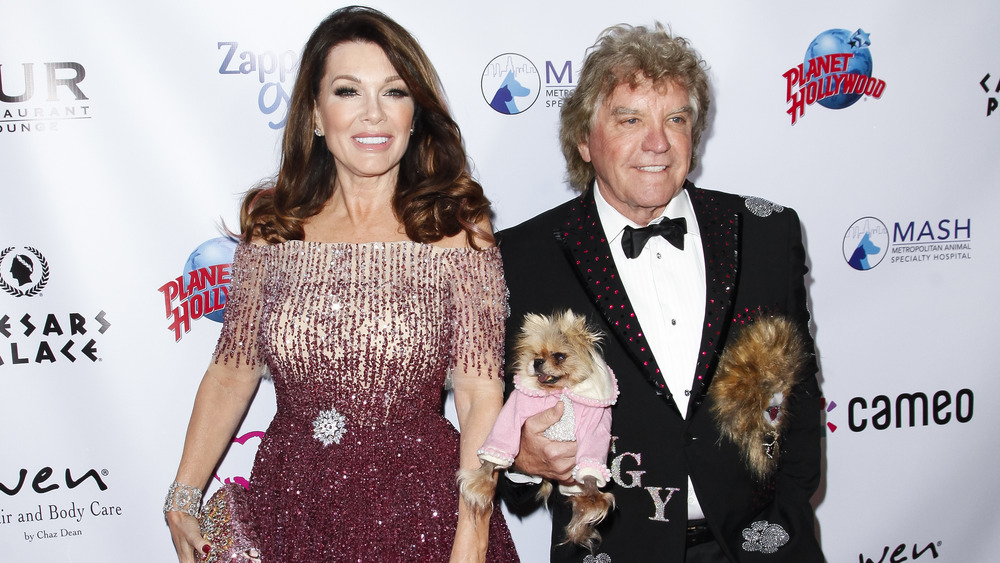 Tibrina Hobson/Getty Images
Vanderpump's beloved pet was more than 10 years old when he passed and had previously experienced health issues. In March 2019, Lisa Vanderpump told BravoTV that her precious K9 had a "hiccup" in the last year that involved his heart.
"Giggy actually had a real hiccup last February — and February through about August, where he was being monitored very closely. He spent a lot of [time] in the hospital, which was very difficult for us because he hated being left behind," she said. "But he was kind of in an incubator. He was on a heart monitor. We actually have a pacemaker waiting for him — a tiny, tiny little pacemaker, if he does need it."
As to what spurred their decision to take him to the vet, she said, "He was having a lot of fits. He wasn't doing well. He doesn't do well flying anymore because even when the plane's at 35,000 feet, the altitude in the cabin is still like it's 8,000 feet. And he struggles with that, so we've made a decision that he really, he's got to be almost wrapped in a blanket."
Bravo fans and stars like Andy Cohen himself offered their condolences to the network's maven. He paid his respects with multiple posts and stories lamenting the loss. "Giggy was the first dog of Bravo," he wrote on Instagram and said, "My parents loved him too! Everybody loved him!" in a separate post, People notes.