Judge Judy Had The Perfect Response To Someone Refusing To Wear A Mask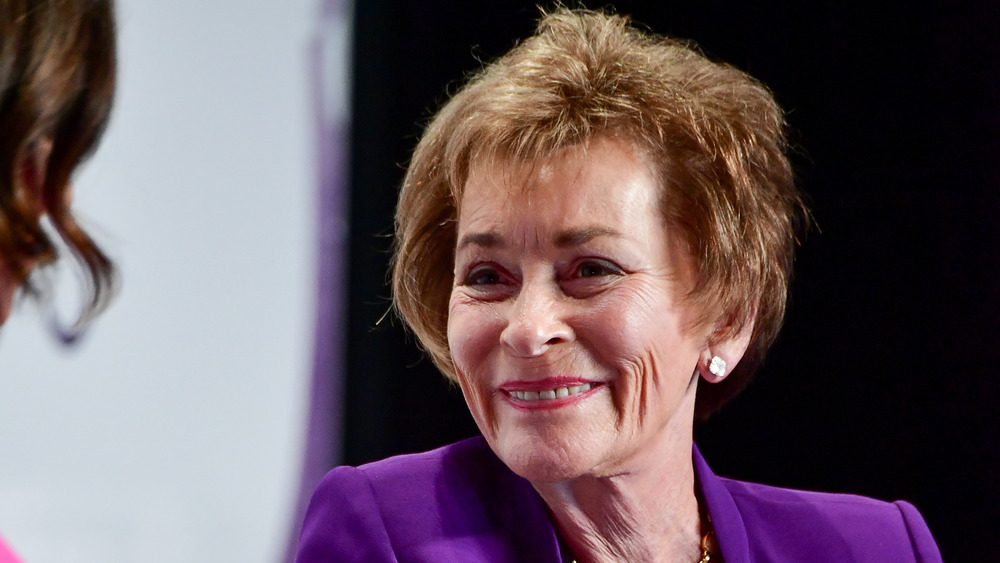 Dia Dipasupil/Getty Images
Judge Judy doesn't suffer fools gladly, hence why we've spent the best part of 30 years watching her eviscerate unsuspecting litigants on her all-conquering, self-titled TV show. The best part about Judge Judy's (real name: Judith Sheindlin) takedowns is when she warns the recipient of her rage about how she eats people like them for breakfast or how she can't wait to tear them to pieces in front of millions of viewers or any other number of witty retorts sure to crack up poor, long-suffering Officer Byrd to no end.
The COVID-19 pandemic has presented many challenges for us all, but one of the most difficult parts of living through a global health crisis is standing by as scores of people refuse to take it seriously, whether they're politicians in the upper echelons of government or simply other customers in the grocery store blatantly wandering around without the proper PPE. Thankfully, anybody who's found themselves quietly fuming over a stranger's carelessness but was too polite to actually call them out on it can now live vicariously through the inimitable Judge Judy.
Judge Judy embodied her TV self during the confrontation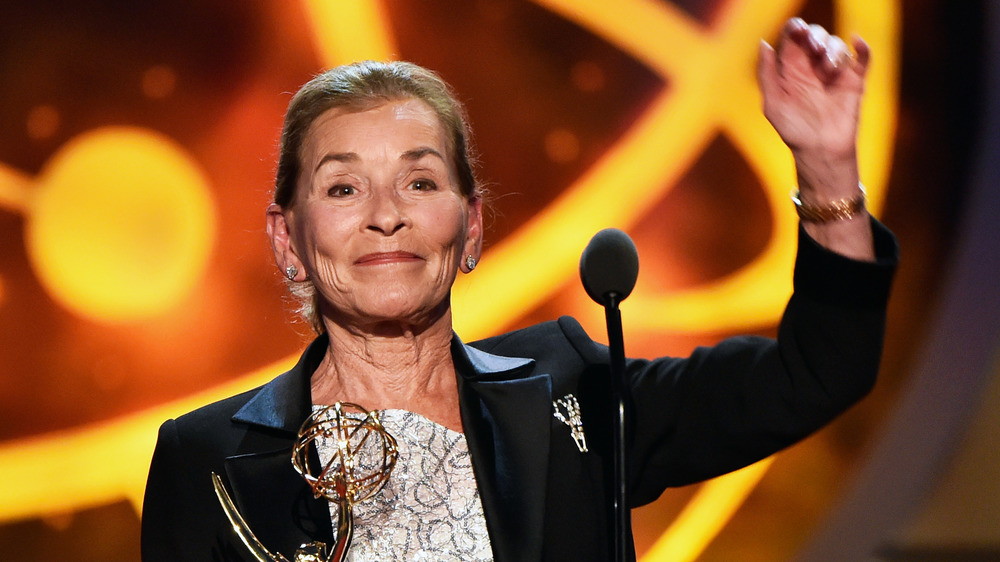 Alberto E. Rodriguez/Getty Images
During a lively, career-spanning interview with the New York Post, the TV personality discussed her hopes for the upcoming Judge Judy spin-off show, which debuts very shortly on Amazon TV, along with her secrets to a happy life. The no-nonsense New Yorker also revealed that she has no time for those who fly in the face of pandemic restrictions. During a recent hair appointment, Judge Judy spotted a man who wasn't wearing a mask, and rather than sit there stewing, she decided to confront him.
The beloved TV icon recalled, "I walked up to him and he looked at me and smiled. I was wearing my mask with my smock on and my hair was dripping wet. I said to him, 'Do you like Judge Judy? He said, 'Oh yes,' and I said, 'Not after today,' and I proceeded to lace into him about respecting other people and how other people are minding you by wearing a mask. I said to him, 'You must be some kind of narcissist or there's something that I don't see that makes you unique and special.'"
Describing it as doing her "own Judge Judy on him," she revealed that he later came back over, with a mask on, to apologize to her. The next time you find yourself in a similar situation, consider taking a leaf out of Judge Judy's book.