Here's Why You Shouldn't Turn Down Having A Weekday Wedding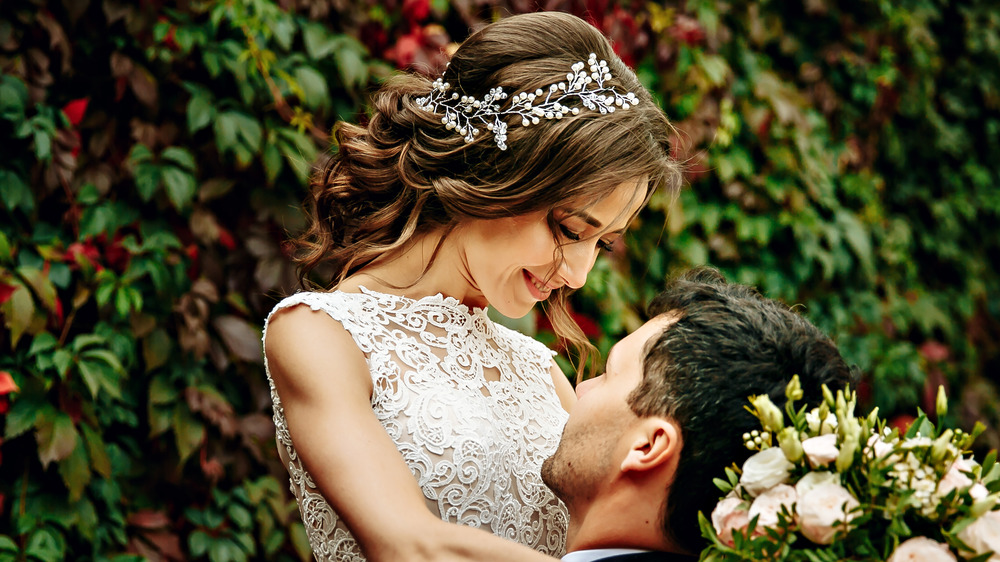 Shutterstock
According to Sound Vision Foundation, more than two million couples in the United States get married in a typical year. June reigns supreme as the most popular month when couples are tying the knot, followed closely by August, September, and October. Of those two million couples, Price Economics reports that a solid 95 percent choose to get married on a Friday, Saturday, or Sunday.
Of course, the year 2020 has not been a typical one by anyone's measure, and many couples have had to postpone their weddings owing to the current pandemic. Industry giant Brides points out that this means a lot of couples who have already waited a year or two for their wedding date are now looking at pushing back the day by even longer if they want to secure a Friday or Saturday for their celebrations.
The idea of waiting another year or longer to get married is unbearable for some couples, so they're planning weekday weddings instead. It turns out there are a lot of reasons why getting married on a weekday makes sense. For starters, getting married on a Thursday lends a serious dose of royal charm to the event. As Irish event planner Tara Fay says (via Brides), "Weekday weddings were once considered very chic — in fact, if you look back at most European royal weddings, they were all celebrated mid-week."
Weekday weddings could save you money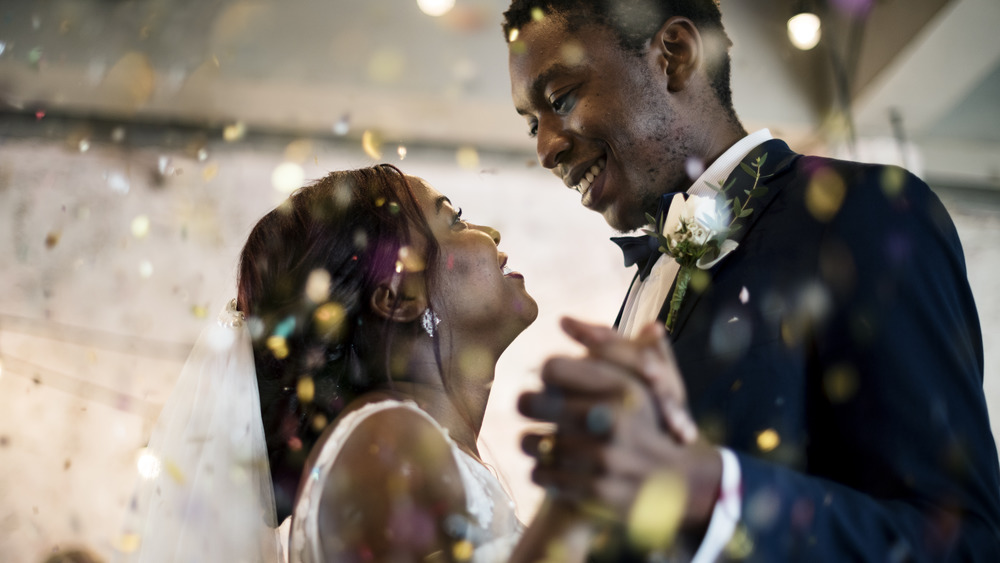 Shutterstock
Weekday weddings offer at least one seriously appealing factor: They're often significantly less expensive than a weekend wedding. Since there isn't nearly as much demand for a Wednesday or Thursday wedding, vendors are usually willing to offer their services at a discounted rate.
In fact, the wedding experts at Zola say that some vendors could offer you perks completely free of charge. For example, some venues may give you rental upgrades for items such as chairs and tables if you choose a less popular day of the week for your wedding, meaning you end up saving hundreds of dollars in the process. Speaking of venues, choosing to get married on a weekday may help ensure that the wedding spot of your dreams is available. Here Comes The Guide explains that this will likely hold true even during peak wedding season.
Venues aren't the only vendors that are happy to take on extra weddings during the week, and wedding photographers are even advised to do so. The industry experts at SLR Guide encourage photographers to consider a slight discount for weekday weddings if they have the energy and time to shoot.
A weekday wedding could also benefit your guests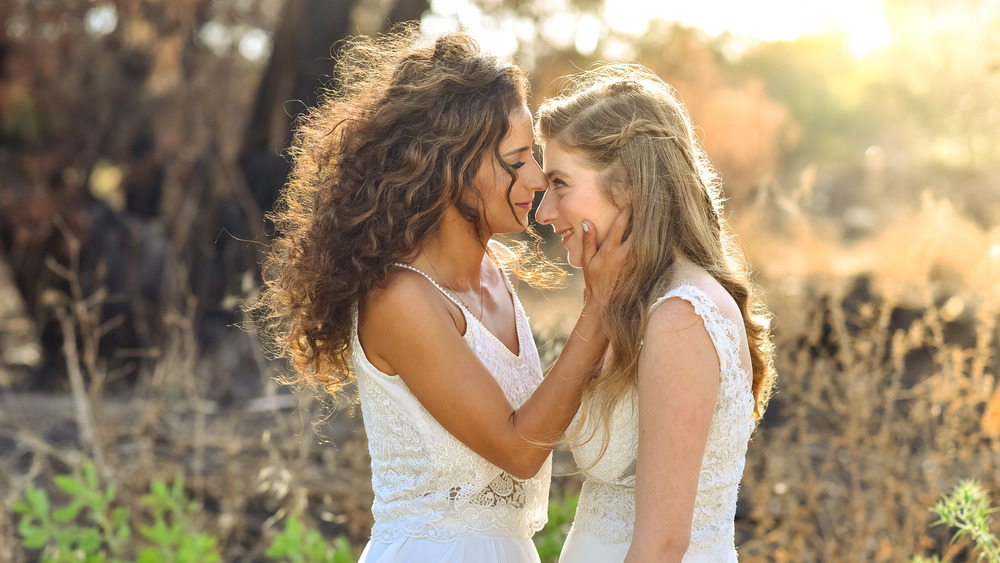 Shutterstock
Couples aren't the only ones who can enjoy the benefits of a weekday wedding. Like wedding venues, many hotels offer discounts for stays that fall on "off" days during the week owing to the simple rule of supply and demand (via Here Comes the Guide). Since there's not as nearly as much travel-related demand during the week, your guests will probably have luck looking for deals on flights and hotel stays. This in turn will make the entire experience of attending your weekday wedding easier to afford and more fun.
If you're concerned that some guests won't be able to take a Wednesday off for your nuptials, take advantage of Mondays instead. As The Knot puts it, the first day of the week offers its own flexibility for couples and for their wedding guests. Monday immediately follows the weekend, which allows your guests to travel when they probably already have time off work and to even get settled in before the main event. 
Event planner Edward Perotti also points out (via The Knot) that a Monday wedding could allow you to keep your original wedding vendor team intact, which is a key part of making a dream wedding a reality for a lot of couples. "Your event planner, venue, caterer, photographer and floral designers are your team. They want to make your wedding your dream day. The dream might be slightly re-imagined, but it's your dream, nonetheless."