The Surprising Reason Taylor Swift Pushed Back Evermore's Release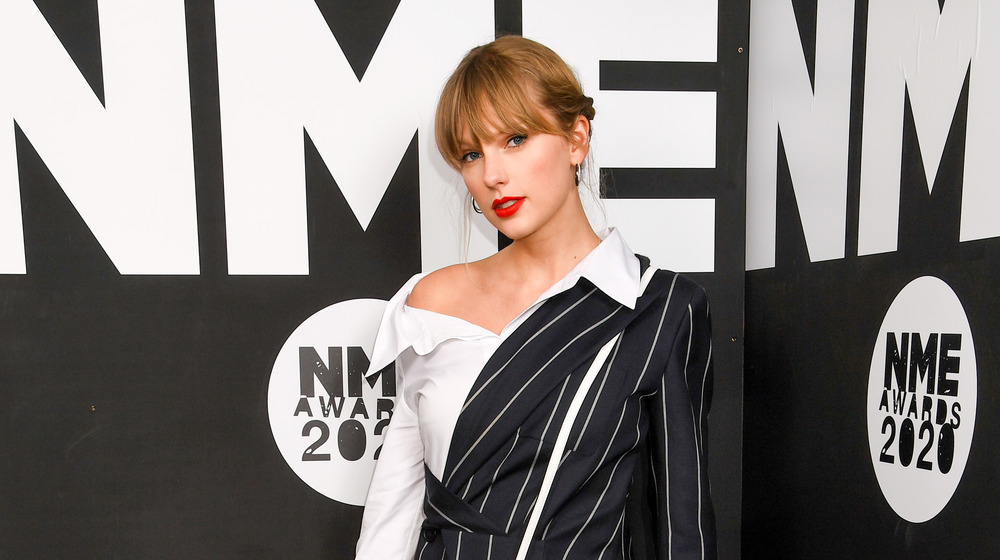 Dave J Hogan/Getty Images
Turns out Taylor Swift is just as generous as she is talented. News of her brand new album release, Evermore, has taken the internet by storm. She is calling it the "sister-record" to her album Folklore, which came out earlier this year (via Twitter). Perhaps one of the biggest reasons that Swift was excited about the album was because she intended on releasing it on her birthday, December 13, her 31st birthday. The number 13 has famously been her lucky number, often referenced in songs and music videos throughout her career. She has spoken about how ever since she was a child, she couldn't wait to turn 31 because it was an inverse of her lucky number. And since this year marks her 31st birthday, she thought she'd surprise us all with a new album. However, it didn't end up coming out on the day she had intended — all because of a generous decision on her part that involves none other than music legend Paul McCartney.
Swift moved the release of her album for the sake of her friend Paul McCartney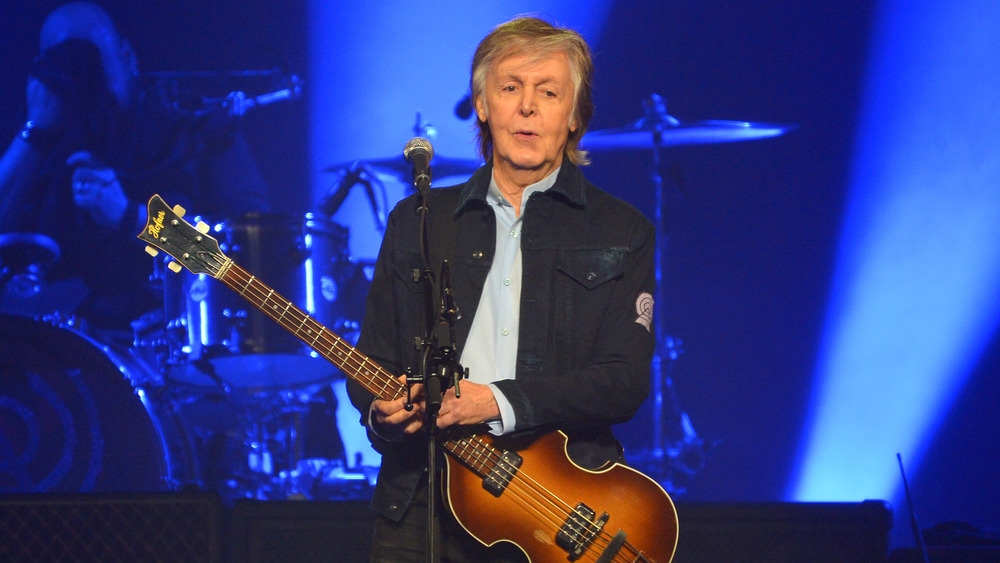 Jim Dyson/Getty Images
On the Tuesday episode of The Howard Stern Show, The Beatles' Paul McCartney made a guest appearance. While on the show, he spoke about how Swift made the generous decision to move the release date of evermore so that it wouldn't conflict with the release of his own new album coming out, a solo album called McCartney III. "I did the Rolling Stone cover with Taylor Swift, and she just emailed me recently, and she said, 'I wasn't telling anyone, but I've got another album,'" McCartney recalled. "And she said, 'So I was going to put it out my birthday.' And then she said, 'But I found out you were going to put [your album] out on the 10th. So I moved it to the 18th'" (via People).
"And then she found out we were coming out on the 18th so she moved back to the 10th," he continued. "So I mean, you know, people do keep out of each other's way. It's a nice thing to do." In the end, Swift ended up releasing her album on the 11th of December.