What Jake Thomas From 'Lizzie McGuire' Looks Like Today
It's been a few years since Lizzie McGuire and her animated alter-ego graced our television screens on the Disney Channel. However, our nostalgia-filled hearts were given some great news when a Lizzie McGuire reboot for Disney+ was announced back at Disney's D23 Expo in 2019, according to Harper's Bazaar. (Sadly, Hilary Duff — Lizzie McGuire herself — revealed in December 2020 that a reboot would no longer be happening.) While Duff has remained in our lives thanks to TV Land's Younger, some of the other actors from the show may have fallen off your radar since the it ended back in 2004. One character in particular, Lizzie's brother, is all grown up now — and he's almost unrecognizable. 
The last time you (probably) saw Jake Thomas, he was playing Matt McGuire, a pesky little brother who had a very tumultuous, yet loving relationship with his sister. Now, in 2020, Thomas is an adult and far from being the prankster we once knew his character to be. According to Us Weekly, Thomas is now "a photographer, director, and voiceover actor" with some show credits you may recognize like The Secret Life of the American Teenager and House. His early 2000s spiked hairdo is gone, and instead, he sports some impressive facial hair. 
Matt McGuire is all grown up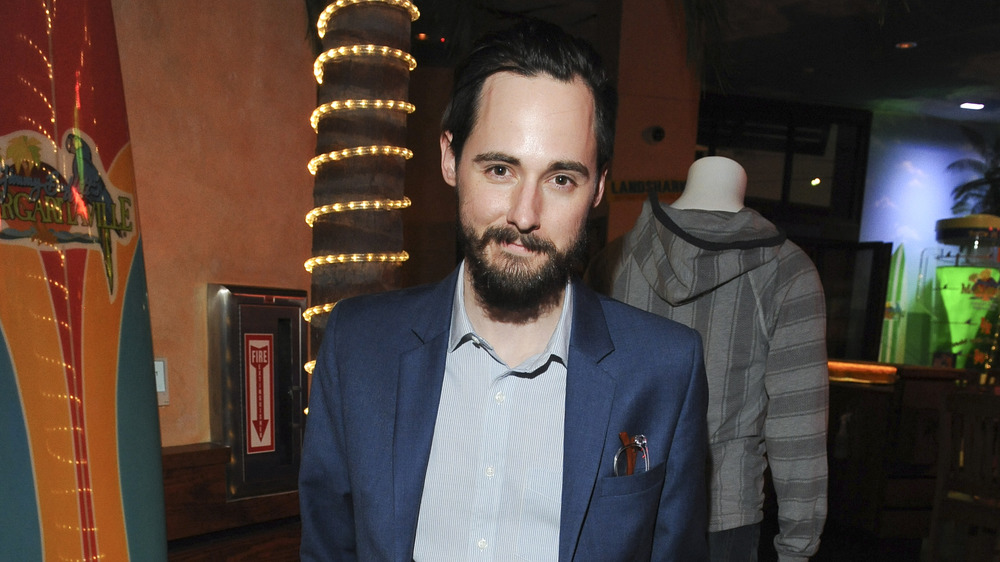 Amy Graves/Getty Images
Back in October 2019, the McGuires reunited for a read-through of the Disney+ series, according to Deadline. It was the first time the entire family was together again after the original series ended, and gave fans of the show a chance to see what the McGuires look like 15 years later. Duff posted a photo of the McGuire family standing in their soon-to-be living room set on Instagram, and you can see Thomas is now taller than his fictional older sister. 
Of course, the new Lizzie McGuire series made headlines back in February after creator and showrunner, Terri Minsky, was fired and production halted (via Variety). Unfortunately, Duff confirmed in a recent Instagram post that "despite everyone's best efforts, it isn't going to happen." As sad as the news is for fans, the cast did reunite once again for a virtual table read of an episode. It was actually Thomas' idea, and he could be seen sporting a pretty chic mustache in the video and wearing a Hawaiian shirt. 
Another Disney Channel reunion happened over on Christy Carlson Romano's YouTube channel. In 2019, Thomas guested on fellow Disney starlet's series, Christy's Kitchen Throwback. On the show, he confessed he's a "sea-gan" — a vegan who likes sushi — and talked about his iconic line from the series: "Ah, the doorbell. I'll get that." While Thomas may be grown now, he'll never outgrow that quote.