Mistakes Everyone Makes When Decorating Sugar Cookies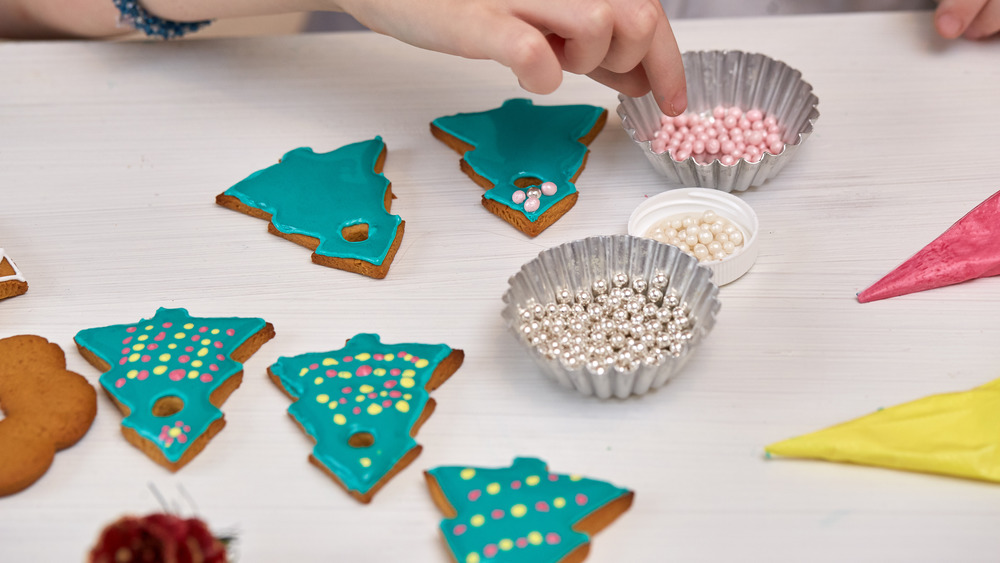 Shutterstock
The festive season is in full swing, which means it's time to EAT. Christmas is the best excuse of the year to stuff our faces with whatever is on offer, whether it's scoffing chocolate for breakfast (it's a thing), swigging Prosecco for lunch, or indulging in a guilt-free, classic carb feast for dinner. Sugar cookies are a crucial part of the festive menu, mostly because they're just as easy to make as they are to eat.
However, although they can look incredibly impressive when done correctly, more often than not these delicious little treats are best enjoyed without staring too closely at the various decorative elements. There are things you can do to ensure your sugar cookies are worthy of admiration, though, so if you're getting ready for a Christmas cookie blitz, make sure you keep the following tips in mind.
Decorating these little festive treats is all about patience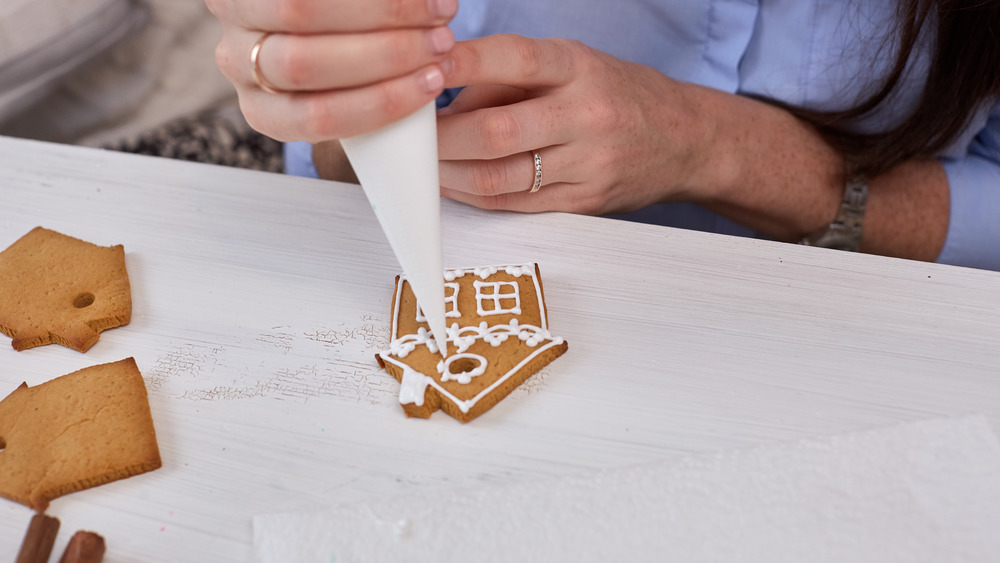 Shutterstock
Anybody who's watched The Great British Bake Off will understand the importance of cooling. As chef Chris Hanmer, owner of CH Patisserie and winner of Bravo's Top Chef Just Desserts, advised Real Simple, chilling the dough after cutting it ensures your cookies retain their intricate shapes. Once they're ready for decorating, you'll need to prep your royal icing, which is a mixture of powdered sugar and egg whites. It's incredibly easy to make. As Hanmer notes, "The icing will tell you what it's doing. If it's too liquidy, add powdered sugar. If it's too thick, add milk or water." A firmer icing should be used on the border, with a looser one filling in the middle bits (commonly known as "flooding").
Most amateur bakers worry about using a piping bag, but you don't necessarily need one. A spatula or even a paring knife can be used to apply icing, while simple toothpicks can assist with more intricate designs, as well as spreading the frosting out and even fixing little mistakes. Make sure you add the sprinkles while the icing is still wet, ideally within a couple minutes of frosting. As Taste of Home warns, a little goes a long way when it comes to icing, so don't overload your cookies either. Don't try to be too exact with it, just be patient. Always remember icing takes about four hours to dry fully, with even more if you're using royal icing. Overall, have fun to ensure you enjoy decorating your cookies just as much as you enjoy eating them.