Maren Morris Surprises Fans With Two Huge Announcements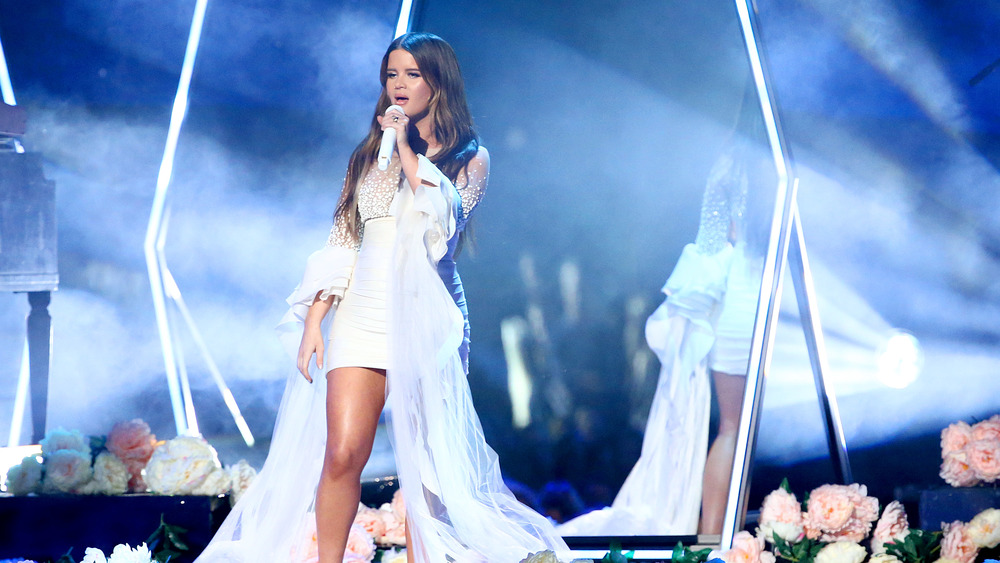 Terry Wyatt/Getty Images
December's been a big month for Maren Morris. In early December the country crooner accepted Variety's Crossover Artist of the Year Award for her hit track "The Bones." ("It's so cool to know that The Bones has sold as many units as the Macarena in the US. It truly is a dream achieved," Morris tweeted, days later, continuing the celebration.) Now, as the new year approaches, Morris has made headlines again with two surprise announcements in one, leaving fans disappointed and excited at the same time. 
"There is so much hope with this vaccine being distributed in 2021, but we are still unsure of when we will be able to do the tour next year," Morris announced to her fans via Instagram on Dec. 19, 2020. "With the prospect of, yet again, rescheduling half of the dates already becoming reality, I have decided to cancel the RSVP tour," Morris explained, assuring her fans, "You will receive a full refund at point of purchase." While ticket holders are no doubt disheartened, Morris' announcement quickly drew the support of her Hollywood peers, including Old Dominion and the Canadian artist, Lennon Stella.  
Maren Morris made a second big announcement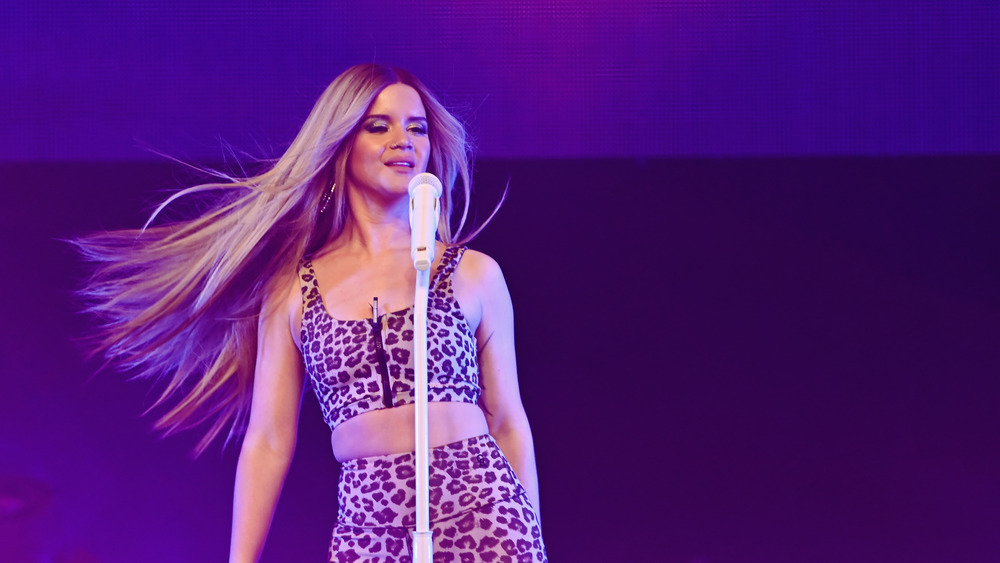 Nicholas Hunt/Getty Images
Maren Morris may be canceling her upcoming concert but, like Taylor Swift, COVID-19 related-quarantines seems to have been fruitful for the singer, who also announced to fans that she is "in the midst of working on my third record." No word yet, as to what kind of music we might hear on record number three, although in early December, Morris tweeted after writing with singer-songwriters, Amanda Shires, Jason Isbell, and Brittney Spencer. And, when the rising country star posted an Instagram pic from Los Angeles in mid-December 2020, musician Tyler Hubbard (from the musical duo, Florida Georgia Line) wrote back suggesting a collab.
In an interview earlier this year with CBS This Morning, Morris admitted her "love" for collaborations, "especially when it's outside of my genre." Morris explained that such partnerships teach her "so much about someone else's view on something." Per Pop Culture, among others, Morris has previously worked with Niall Horan, Zedd and Grey, Hozier, and Thomas Rhett, who recently tied Carrey Underwood at the 2020 ACM's for Entertainer of the Year.