Mossimo Giannulli's Stay In Prison Is Reportedly Getting Rough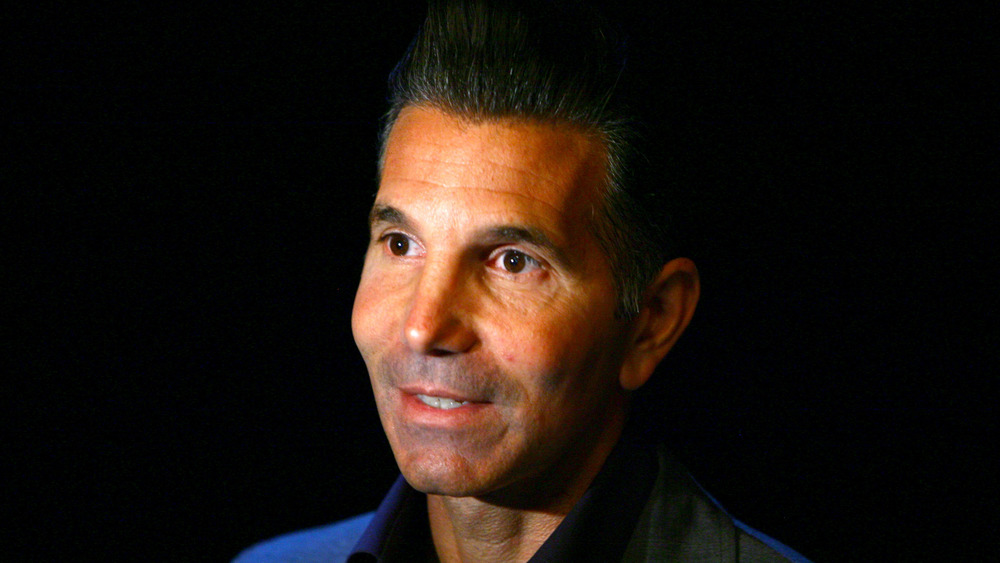 Scott Wintrow/Getty Images
Fashion designer Mossimo Giannulli and his wife, Lori Loughlin, were each given time for their part in the college-admissions bribery scandal. Loughlin was sentenced to two months in prison, while Mossimo was handed a heavier sentence of five months. The sentencing happened after they were both convicted of paying half a million dollars in bribes to secure their two daughters acceptances into the University of Southern California (via USA Today). 
Loughin has recently been released after serving her time. And while she may be the star of Full House, her husband is likely experiencing living in a fuller house than her these days. Since COVID-19 has become what feels like the infectious pink elephant in every room we enter, we can only assume it's the same, if not magnified, in prison. According to an inside source, Giannulli is having a rough time in prison due to all the time he spends alone due to the current COVID-19 restrictions (via Us Weekly).
Mossimo Giannulli is heavily affected by COVID-19 safety measures in prison
Donato Sardella/Getty Images
Per Us Weekly, a source claims, "He is allowed to call his daughters and son; those are the only good parts of his day," claims the inside source. "He tries to sound strong for his children, but because of fear of a COVID outbreak, he has been spending almost all his time in his cell, which has been very mentally taxing." He may be trying to sound strong, but it appears his son, Gianni Giannulli, understands how much his dad is struggling, and he wants the world to know. He recently shared on his Instagram that his dad "has been locked in solitary confinement ... for one full month" and has been "only let out every 3 days for a few moments to shower" (via Vanity Fair). He goes on to state, "The mental and physical damage being done from such isolation and treatment is wrong."
The 57 year-old Giannulli is expected to stay in prison until his planned release in April 2021 (via Us Weekly).