The Truth About Alexander Skarsgard's Relationship With Alexa Chung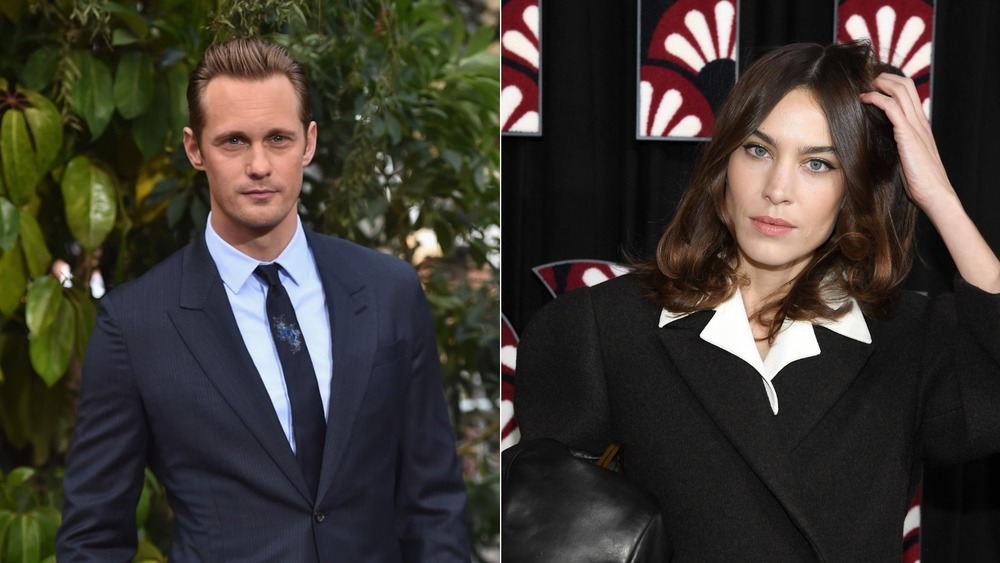 Alberto E. Rodriguez, Pascal Le Segretain/Getty Images
It's not that we need Alexander Skarsgard and Alexa Chung to work. We were just fine when Skarsgard and Kate Bosworth were a thing. We almost wish that Skarsgard and Elliot Page had been possible in an alternate reality, one in which Page wasn't happily married to his beautiful wife. And, for the record, when Chung started seeing chocolate dynasty heir Orson Fry (read all about it in Grazia), we were A-OKAY with that too. To quote the fashion designer, herself, "I don't subscribe to the fact that you need one man to be happy: I think it's a really crappy, anti-feminist sentiment" (via Metro). 
But while we don't need Skarsgard and Chung to date, the universe emphatically wants them too. How do we know? For one, the symmetry in their names. And, for two, the pair have been seeing each other since sometime in 2015, according to Bustle's sleuthing, and they can't seem to tear themselves apart. 
Alexander Skarsgard and Alexa Chung still keep in contact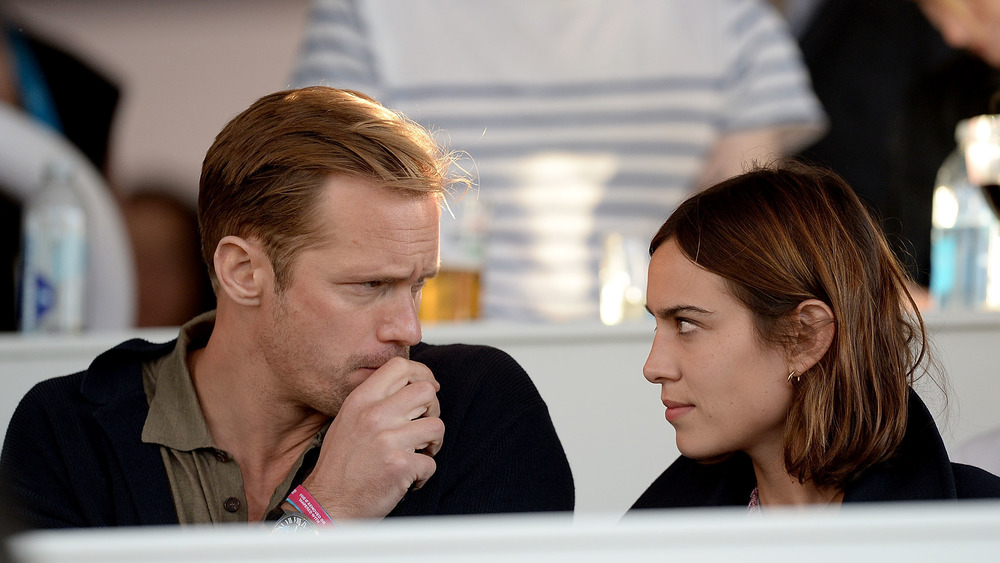 Dave J Hogan/Getty Images
The last time The Daily Mail reported on a potential reconciliation between Skarsgard and Chung was in November 2018, when they were caught strolling through New York City on a Sunday afternoon. To be fair, the occasion may have been a post-breakup catch-up. Sources told the Daily Mail that Skarsgard and Chung talk regularly, "[Alexa] and her other exes have hung out after they break up and (Alexander) is no exception. They still text each other all the time and met up when they were in the same city."
That brings us back to 2017 when the two officially broke things off for the last time. "It was a clean breakup that was caused by busy schedules and distance," a source close to the couple told E! News, "They really did love each other and were pretty serious. They still have respect for each other."
At the time of this writing, we're three years into the pair's breakup. Granted, it doesn't look good. Then again, with a solid foundation like the one that Skarsgard and Chung are rumored to have built and Chung's habit of keeping in contact with her exes, you never really know. Of course, if it did happen, it might have to be serious. Because, as Chung told W Magazine in 2017, "Looking to the future, I was like, 'At some point, I'd like a family, and I can't float around forever.'"