Ken Jennings' Apology Tweet Is Turning Heads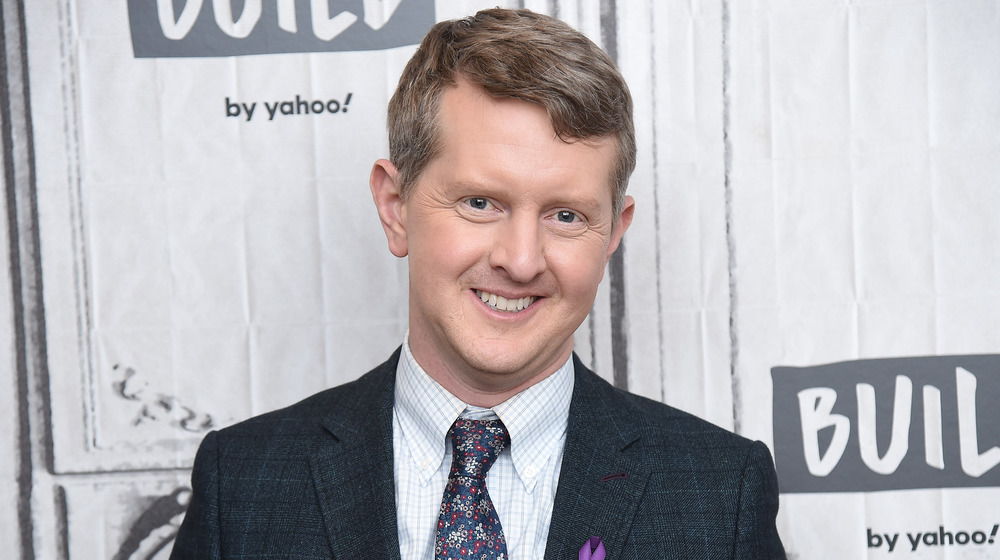 Gary Gershoff/Getty Images
Interim Jeopardy host Ken Jennings came under fire last month when, just a day after he was named temporary face of the long-running game show, an insensitive tweet resurfaced that landed him in boiling water. "Nothing sadder than a hot person in a wheelchair," read the since-deleted tweet, according to Indiewire. Actress Yvette Nicole Brown responded to the announcement Jennings was taking over from the late Alex Trebek with the simple statement "Nope." She subsequently pointed fans to the offending tweet, which was still up at the time. 
The tweet was circulated in 2018, with Jennings arguing, "I never did a public flogging for this but I did apologize personally to angry/hurt people who reached out personally." Jennings also made fun of a Star Wars fan who died of cancer shortly after seeing The Force Awakens, noting, "It can't be a good sign that every fan who has seen the new Star Wars movie died shortly thereafter." He also joked that an "awful MAGA grandma" mourning the loss of her dead son was his "favorite person on Twitter." Now, he's making amends — at least, for some of it. 
The game show host apologized for an unspecified indiscretion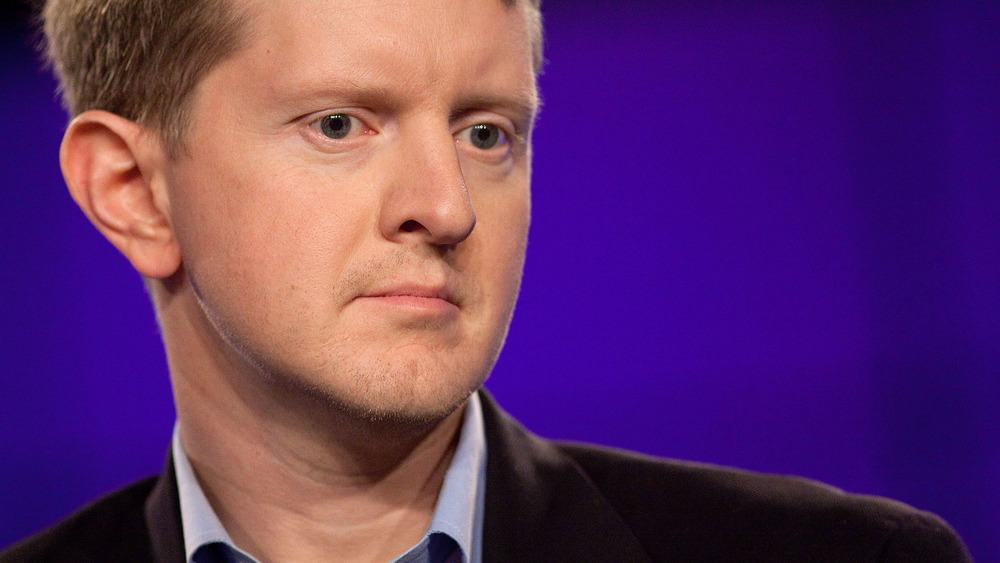 Ben Hider/Getty Images
Jennings took to Twitter once again to apologize for dodgy stuff he's written on the platform in the past. "Hey, I just wanted to own up to the fact that over the years on Twitter, I've definitely tweeted some unartful and insensitive things," he began. The game show host explained, "Sometimes they worked as jokes in my head and I was dismayed to see how they read on screen." He also argued that he'd left such tweets up to allow others the opportunity to make fun of them. "At least that way they could lead to smart replies and even advocacy," Jennings reasoned, acknowledging that deleting them in the hopes they'd be forgotten wouldn't have been the best course of action either. 
However, the interim Jeopardy host noted leaving them up "may have given the impression I stand by every failed joke I've ever posted here." Jennings apologized to anyone he'd hurt or offended, promising that wasn't his intention. "I screwed up, and I'm truly sorry," he advised. The game show host ended his screed with a simple message: "If 2020 has taught us anything, it's that we should be kinder to one another. I look forward to heading into 2021 with that in mind." 
Twitter users pointed to how vague the game show host was, while one described his apology as, "This is basically, 'I'm sorry you felt that way.'" Several people even suggested that he was only apologizing because of the Jeopardy gig. However, several people praised Jennings too. Regardless of why he chose to do it, the TV star is in a better position acknowledging his bad behavior than not.