The Real Reason Fans Aren't Loving Harry And Meghan's New Podcast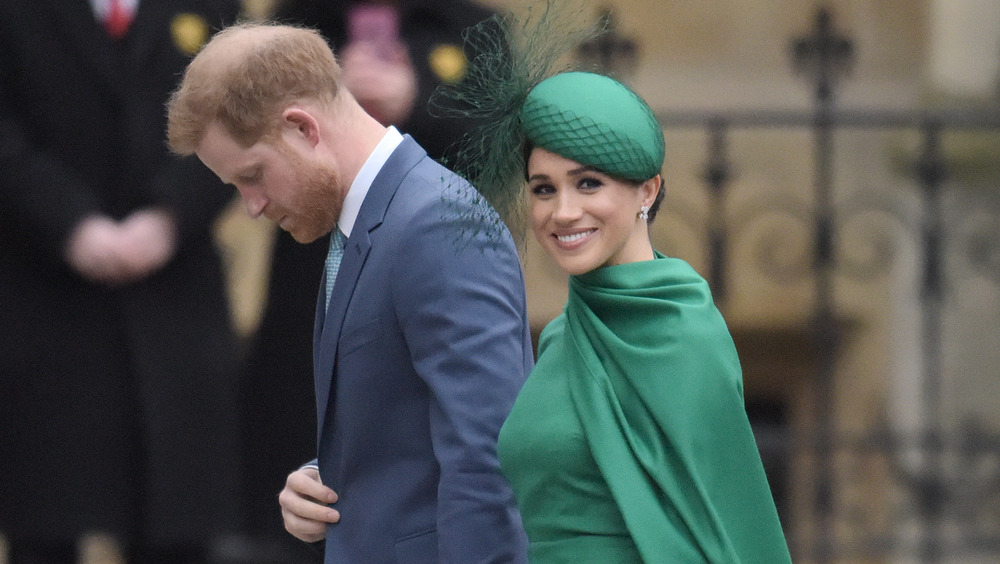 Gareth Cattermole/Getty Images
Harry and Meghan stepped back from their duties as senior members of the British royal family in January 2020. In the months that followed, the couple found themselves coping with the same ongoing health crisis that the rest of us have faced, which delayed their plans for branching out into the world on their own. However, as 2020 closed out, the pair announced their new project Archewell, a multi-layered non-profit organization (via Marie Claire).
Through Archewell, Harry and Meghan plan to drive "systematic cultural change across all communities." The organization includes Archewell Foundation, Archewell Audio, and Archewell Productions. The two have inked a deal with Netflix that will span multiple years and will allow them to produce documentaries, films, scripted shows, and children's television shows.
Part of their project includes a podcast, which the family of three kicked off with a cute greeting from their toddler son, Archie. But somehow, a segment of the couple's fandom has found issue with the podcast, and aren't sure they like it at all.
Some fans aren't happy with what they heard from Meghan and Harry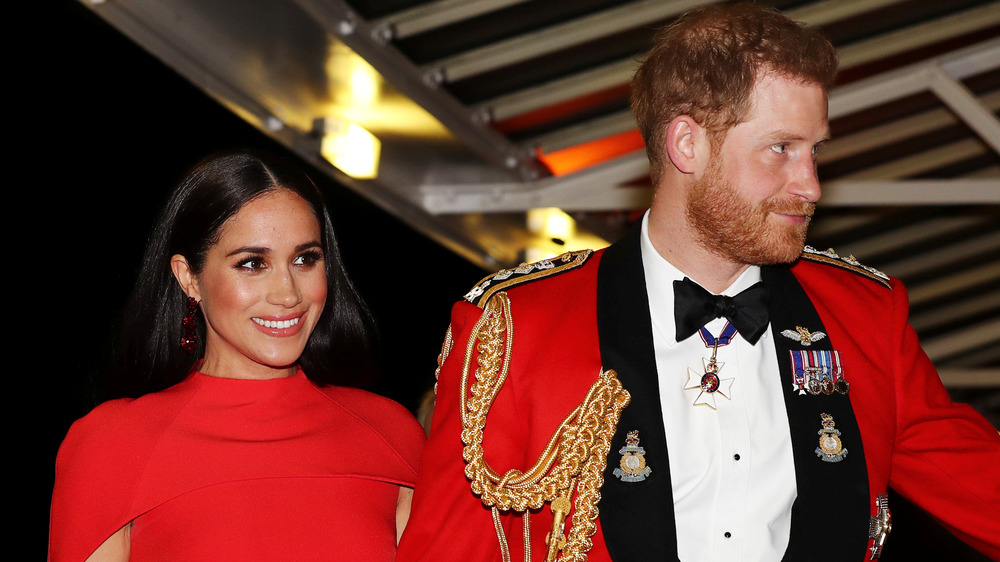 Wpa Pool/Getty Images
It seems the biggest issue of the Archewell Audio podcast is that some fans feel like the podcast doesn't really sound like Harry and Meghan in the first place. The first 33-minute episode featured surprise guests such as Sir Elton John and Deepak Chopra alongside Archie, but some fans are hungry for more.
According to the British publication Express, a few fans also feel that it's hypocritical for the happy parents to feature their son's voice, as they've been avowed protectors of his privacy since day one. One fan on Twitter wrote, "For two people who wanted privacy, I find it strange if they are now parading Archie too. Perhaps their idea of privacy is different from mine!"
Others are concerned that Harry seems to have shed his "royal" accent. Body expert Judi James analyzed Harry's allegedly new speech patterns, and told the Daily Mail that, "Describing the podcast as 'Our tweny-tweny holiday special,' Harry drops the second 't' in 'twenty' in a verbal slurring that sounds either American or South London, although the 'holiday special' wording probably places it in the U.S. He says they 'wanna' honour rather than 'want to' and he pronounces the word 'look' more like 'luck,' both of which would probably sound right in the Queen Vic in EastEnders."