Alec Baldwin's Brother Has Some Thoughts About Hilaria's Controversy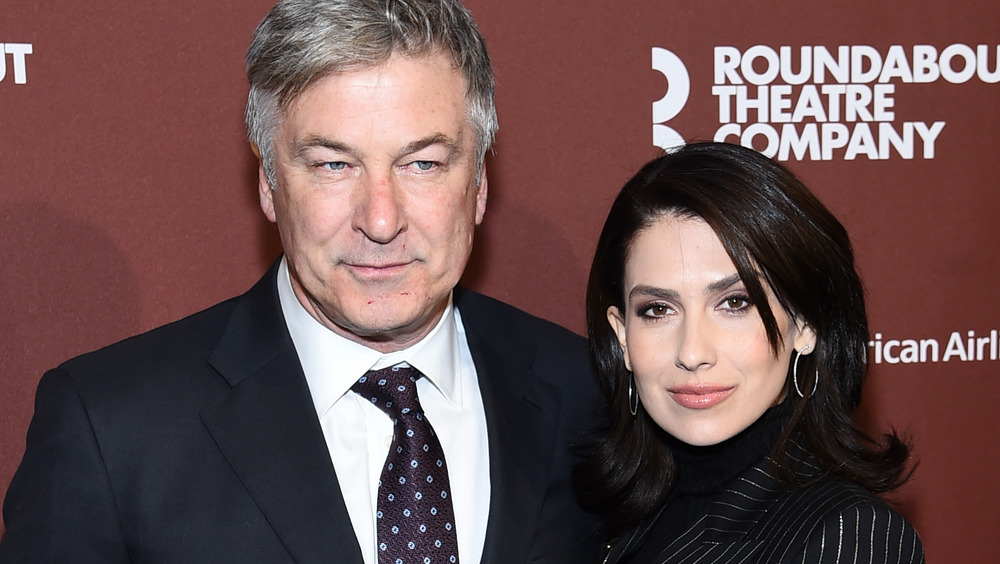 Jamie Mccarthy/Getty Images
The Baldwin family has found themselves in a bit of a controversy as a result of A-lister Alec Baldwin's wife, Hilaria. Indeed, the podcaster, author, and yoga instructor is being accused of cultural appropriation and faking her Spanish heritage and accent. Many people believed Baldwin to have been Spanish, born and bred, essentially as a result of the way she presents herself.
Indeed, there are many YouTube videos in which she speaks with a Spanish accent, a fact that she says is affected by how happy and sad she is feeling (via The New York Times). In addition, she made an appearance on TODAY in which she makes gazpacho and seemed to have forgotten the English word for "cucumber." Her talent organization, Creative Artists Agency, also included in her biography that she was born in Mallorca, Spain, which has allegedly been updated due to the recent controversies (via Page Six).
In a recent Instagram post, she attempts to defend her name, writing "a bit about me" that explains, "I was born in Boston and grew up spending time with my family between Massachusetts and Spain. My parents and siblings live in Spain and I chose to live here, in the USA. We celebrate both cultures in our home." Well lucky for her, the Baldwin clan is coming to her rescue, including her husband's brother, Billy, and his wife, Chynna Phillips.
"Family is family," says Billy Baldwin's wife Chynna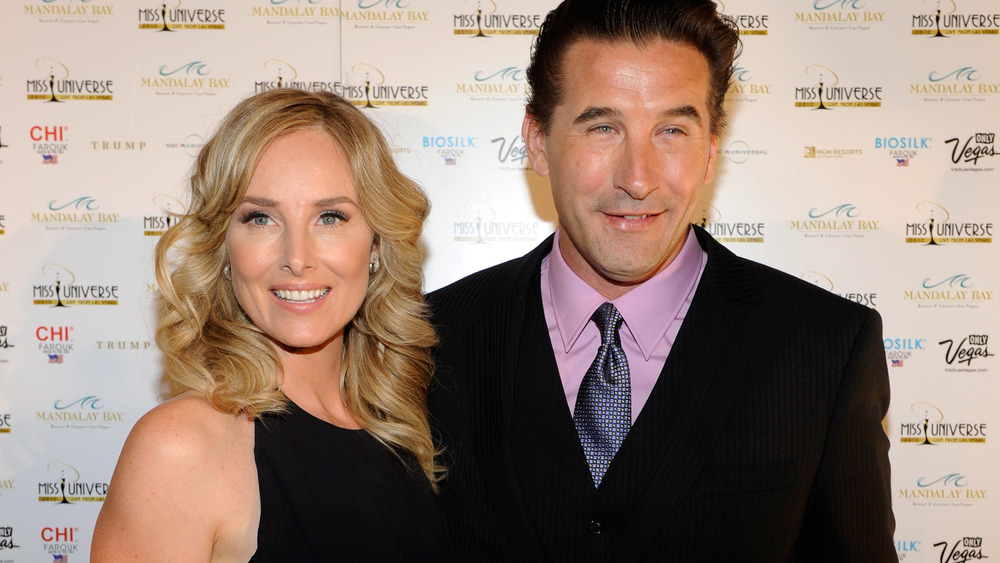 Ethan Miller/Getty Images
"This is probably an awkward and embarrassing time for Alec and Hilaria," says Alec Baldwin's younger brother, Billy. "I've been texting Alec the whole time to make sure he's OK and if he needs anything" (via People). Despite the controversy, the Baldwin family is very much in support of Hilaria Baldwin's character. Chynna Phillips was even able to relate to Baldwin's struggles with her cultural identity, saying, "My family has been through this before. I was born in a fishbowl, and this kind of stuff has been happening around me since 1968" (via Us Magazine).
In a YouTube video entitled "I'm Ashamed Of Myself, But God Convicted My Heart ❤️," Phillips defended Baldwin further, saying, "I feel terrible. Who's going to throw the first stone at my sweet sister-in-law? She's a good woman and you know none of us are perfect. We all have issues." 
But in the yoga instructor's case? It would appear her "issues" involve changing her birth name and denying her whiteness.