The Tragic Death Of Dr. Dre's Brothers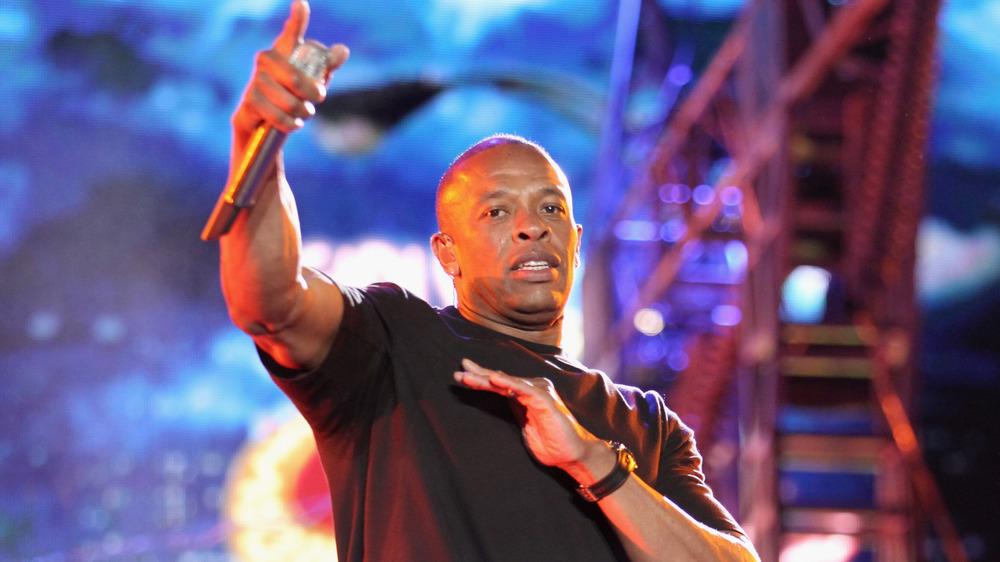 Christopher Polk/Getty Images
Dr. Dre is one of the most successful, wealthiest rappers in the world. He first found fame as part of legendary group NWA before branching out on his own to become a highly regarded producer and entrepreneur with two iconic record labels to his name (via Biography). Dre's solo album The Chronic is widely considered one of the all-time best in the genre, and his headphones company, Beats, was bought by Apple for an incredible $3 billion. The music superstar famously dropped out of high school and became a father as a teenager, after being raised by a young single mother himself. 
Although Dre has more than proven himself at this stage, decades into his awe-inspiring career, the music mogul's rise has been marred by personal hardships, too. In 2008, he lost his 20-year-old son, Andre Jr., to a drug overdose. Dre has also tussled with his baby mamas over the years, particularly when it comes to financial support for his seven children. Before he even truly became Dr. Dre, however, the California native lost two of the people closest to him, both under devastating circumstances. 
The music mogul's losses are still keenly felt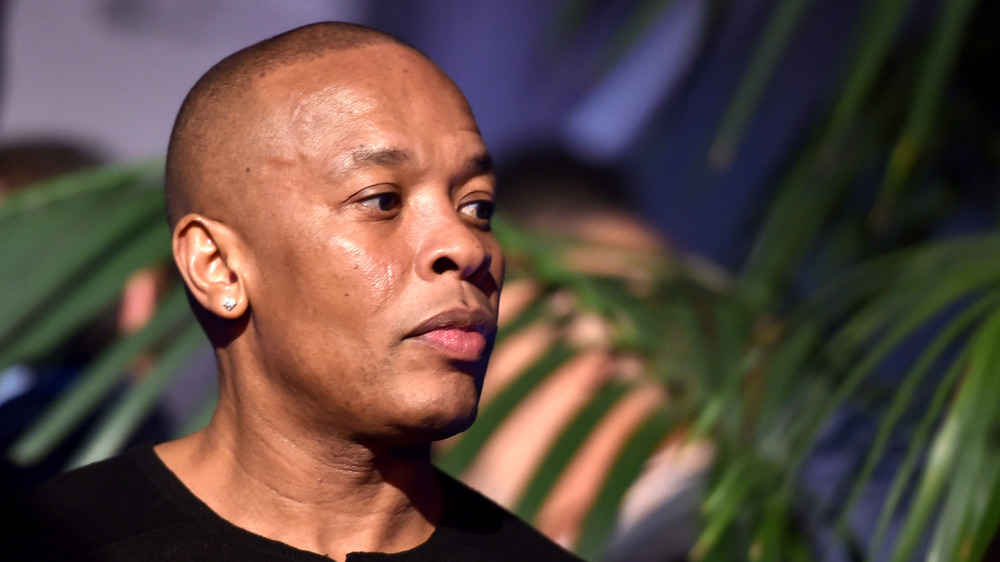 Kevin Winter/Getty Images
As Hollywood.com notes, Dre lost half-brother Jerome to pneumonia when Dre himself was only a year old. His other half-brother, Tyree, died in 1989 after his neck was broken in an attack. Although the rapper doesn't like to discuss his losses at length, Hollywood.com notes he told The Times in the U.K., "There's this certain pain that I feel — and I don't know if it's because of my brother's death, or [other] deaths in the family — but it's this thing." He feels more creatively driven as a result of such hardships, explaining, "I'm not sure if I should get rid of it. I don't know if that's where my talent lies, or my passion lies for what I do." He added, "I've been actually asked to talk about it and go to therapy and what have you, but I'm not sure that's something I wanna do. Because I don't think I should change it."
Exclaim reports that Dre shared a bedroom with Tyree as a child, and he found out his half-brother had died while touring Straight Outta Compton. Dre dedicated "The Message," the final song on The Chronic, to his brother (per Black Doctor). The lyrics to "The Message" showcase how close the two were, with the rapper noting, "We fought like brothers, something we never should do / We coulda used time spent arguing telling the truth." Dre also admits, "He had talent too — I had plans on watching him grow / Don't know what hurts more — seeing him leave, or watching him go," (via Genius).