What You Don't Know About Nicole Young's First Husband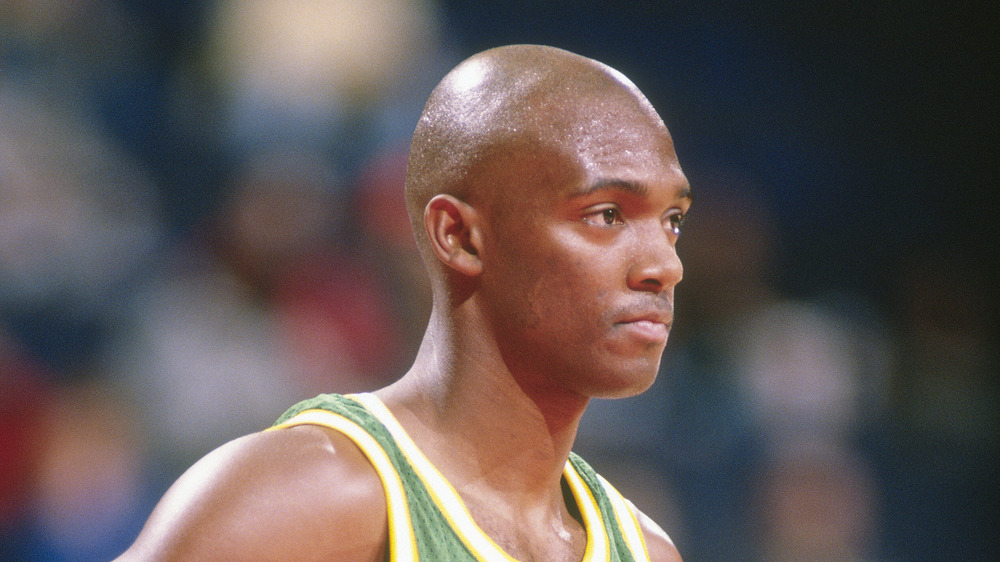 Focus On Sport/Getty Images
Nicole Young certainly has a lot of stress on her plate after ringing in the New Year. Fresh from deciding to end her marriage of 24 years, her estranged husband, Dr. Dre, was recently admitted into Cedars-Sinai Medical Center in Los Angeles after suffering from a brain aneurysm.
Both Young and Dre are no doubt facing challenging times while navigating a health scare and separation. According to TMZ, Young cited "irreconcilable differences" as the reason for her divorce filing and plans to seek spousal support. But what many may not know is this isn't Nicole Young's first divorce from a high-profile husband. Before she became Mrs. Dre, Young was married to NBA player Sedale Threatt. Here's what you don't know about Nicole Young's first husband.
Sedale Eugene Threatt was born on September 10th, 1961, in Atlanta, Georgia. After attending West Virginia Tech, he was drafted by the NBA in 1983 to play for the Philadelphia 76'ers. After a stint with the 76'ers, the LA Lakers, and other teams, he ended his 13-year career with the NBA after the 1996-1997 season (per Basketball Reference).
Why Nicole Young really left her marriage to Sedale Threatt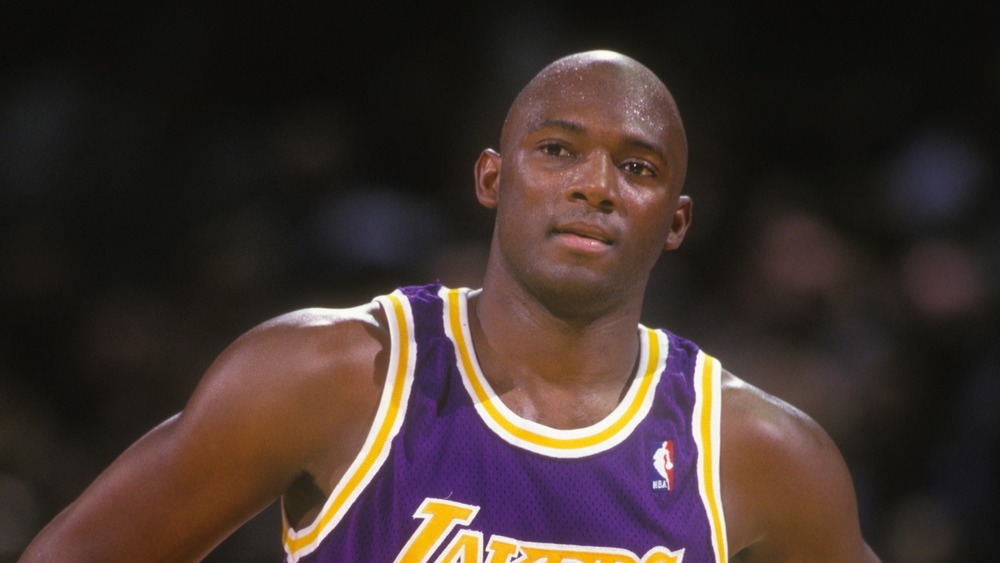 Mitchell Layton/Getty Images
Nicole Young and Sedal Threatt tied the knot in 1992. We can't say precisely what ended Threatt's four-year marriage to Young, but it appears there was an overlap of time when Young was seeing both men. In a pre-social media letter written in 1995, Dr. Dre said, "Hopefully you doing well and you realized you need to quit f***ing with Sedale and come home to your doctor. I will take care of you baby girl" (via Cheatsheet). Nicole Young did just that, marrying Dr. Dre — born Andre Romelle Young — in 1996.
These days the former NBA point guard appears to have moved on from his public divorce and can be found spending time with his children and the sport he's mastered. One of his children, Sedale Threatt Jr., is currently helping spread the development of basketball down under by founding Australian Basketball Development, better known as AUBD. And right alongside him is his dad filling in the position of head coach. Threatt Sr. shares his delight at being able to spread knowledge by sharing, "My various experiences playing on the highest level in the world has provided me a unique perspective and I'm honored to be able to pass this onto the next generation," (via AUBD). While Nicole Young may have moved on from two of her loves, it is clear Threatt has kept his love of basketball close by.