Stars Respond To Meghan Trainor's Latest Baby Bump Pic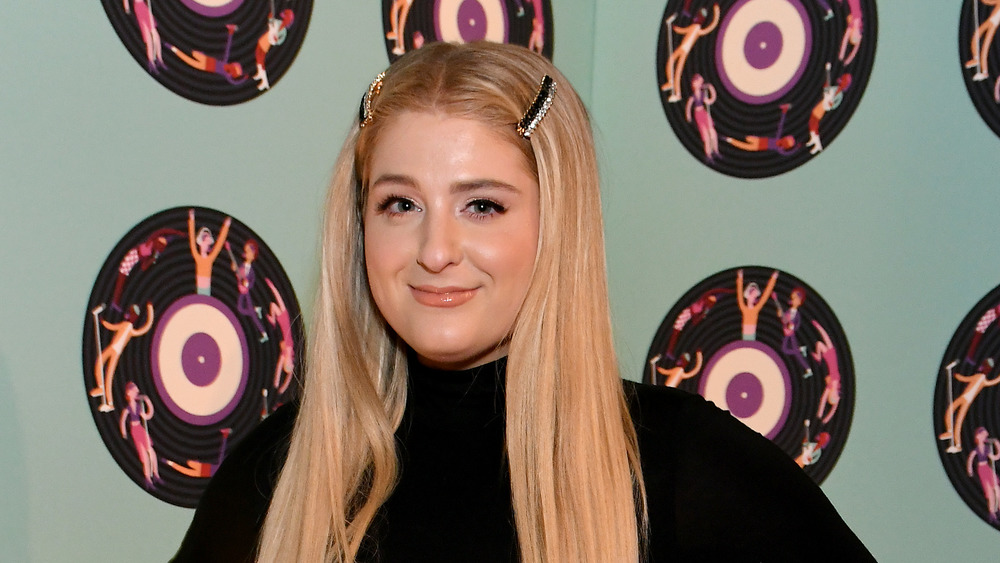 David M. Benett/Getty Images
Pop star Meghan Trainor will be welcoming her first child — a baby boy — with her husband of two years, Daryl Sabara, any week now! The 26-year-old star — who has been keeping fans updated on her pregnancy via her Instagram account — posted an adorable bare belly shot this week with a simple caption that read, "6 weeks to go" (via Today). In the sweet and ethereal pic, we see a glowing, pregnant Trainor wearing a white button down shirt — and nothing else — and with her long blonde hair flowing around her.
While fans flooded the comments section of the post, which has almost 650,000 likes at time of writing, to share their congratulations, we could not help but notice that celebrities were also quick to respond. It seems everyone is excited for Trainor — who confessed she has been dealing with gestational diabetes during her pregnancy — to officially become a first time mom (via Today).
Which celebrities shared comments on Meghan Trainor's 34-week bump post
Maria Menounos recently shared that she is expecting babies with her husband Keven Undergaro, saying on her podcast the couple is even considering a move away from Los Angeles: "Especially in the kid phase of our lives, [I] want something different. ... I think Nashville might be Mama Bear's bed." The fellow mom-to-be commented on Trainor's post, writing, "What?! How the heck does time fly so fast?! For me at least hahah for you I'm sure it's different."
Fellow crooner Michael Bublé simply added a heart emoji to the comments section, while Tori Kelly commented, "BEAUTY." Nicki Minaj, herself a new mom, also shared an emoji, this one with heart eyes, to the post. Alexa Vega simply noted, "Gorgeous." And Paris Hilton commented, "So happy for you sis!"
We can't wait to hear Trainor's happy news when her bundle of joy arrives! Stay healthy and safe Meghan.