Here's How Much The SATC Stars Will Make For The Show's Reboot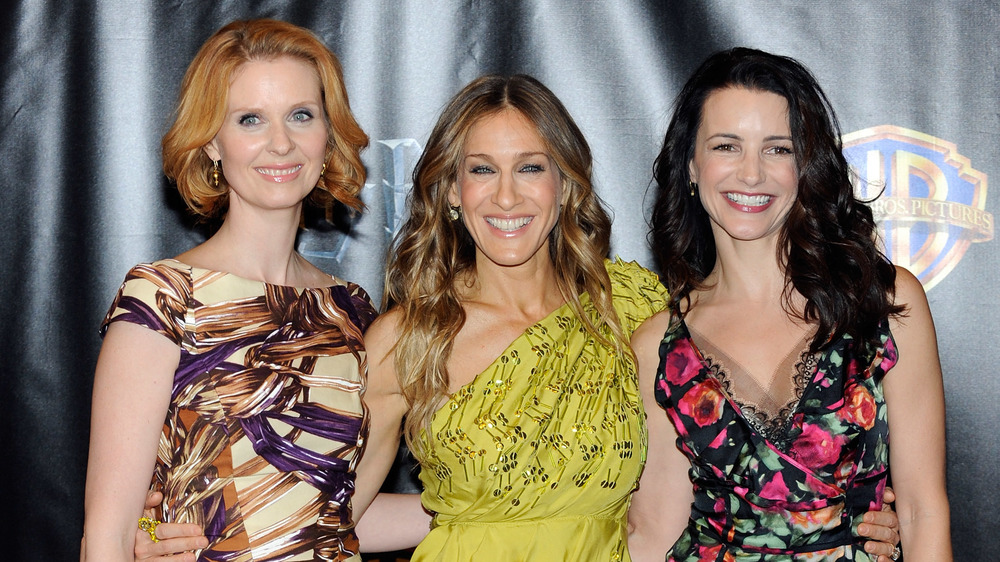 Ethan Miller/Getty Images
The announcement that a Sex and the City revival would be coming to HBO Max basically broke the internet. The 10-episode series will star only three of the original characters from the iconic show — Sarah Jessica Parker, Kristin Davis, and Cynthia Nixon. Not reprising her role? Kim Cattrall. While there's plenty of drama where that came from, a new factoid about the much-anticipated show is raising even more eyebrows, and that would be just how much each of the ladies who will star in And Just Like That are making per episode (via Glamour).
To give you a hint about the astonishing amount of money Parker, Davis, and Nixon will command to star on the show, let's think back to one of the most beloved sitcoms of all time — Friends. Who could forget that the six cast members each made $1 million per episode for the last two seasons of the show (via Fox Business). Our minds are still blown. And if you guessed the SATC ladies are on target to match the Friends, well, you may be right.
Why the SATC stars' salary per episode isn't actually that shocking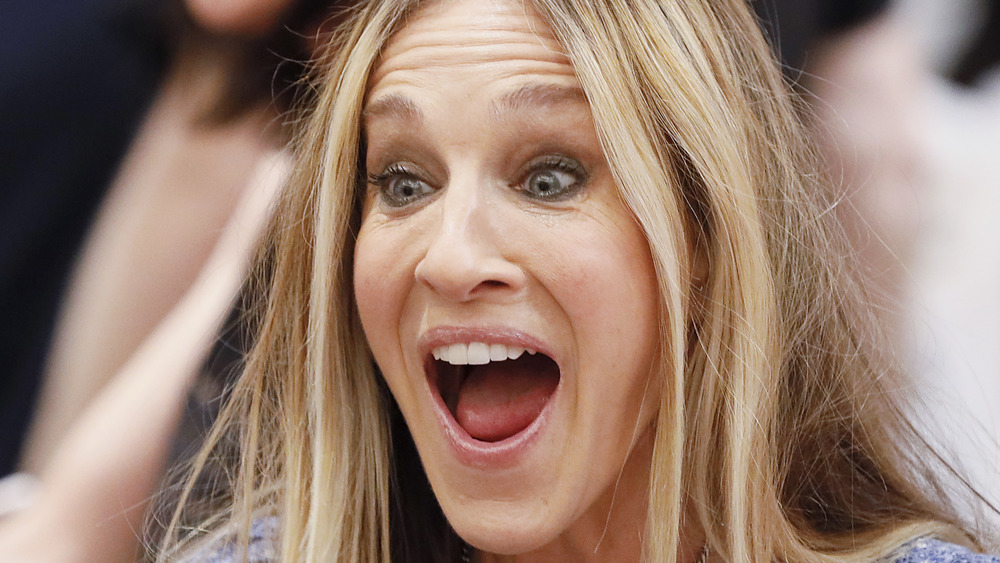 Hanna Lassen/Getty Images
Hold onto your handbags, because Variety reports that each of the stars returning for the Sex and the City revival will pull in more than $1 million for each of the slated 10 episodes set to hit HBO Max. According to the outlet, the sky-high salary actually isn't that shocking — although we are still shocked — because this has basically become the going rate for big stars to make big TV shows. Other actresses who can command this rate include Reese Witherspoon and Nicole Kidman. It's also worth noting that Parker, Davis, and Nixon are executive producers on the show.
So is Cattrall regretting her choice not to sign on for the reunion? We doubt it, given that she pledged to "never" play Samantha Jones again. According to ET Online, the 64-year-old star also swore off the role for good, saying about future projects, "It's a no from me. You learn lessons in life and my lesson is to do work with good people and try and make it fun." We're guessing her bank account won't be too lonely, even if she doesn't do the show. Cattrall is worth $60 million already (via Celebrity Net Worth).