Everything We Know About The Long Island Medium: There In Spirit Premiere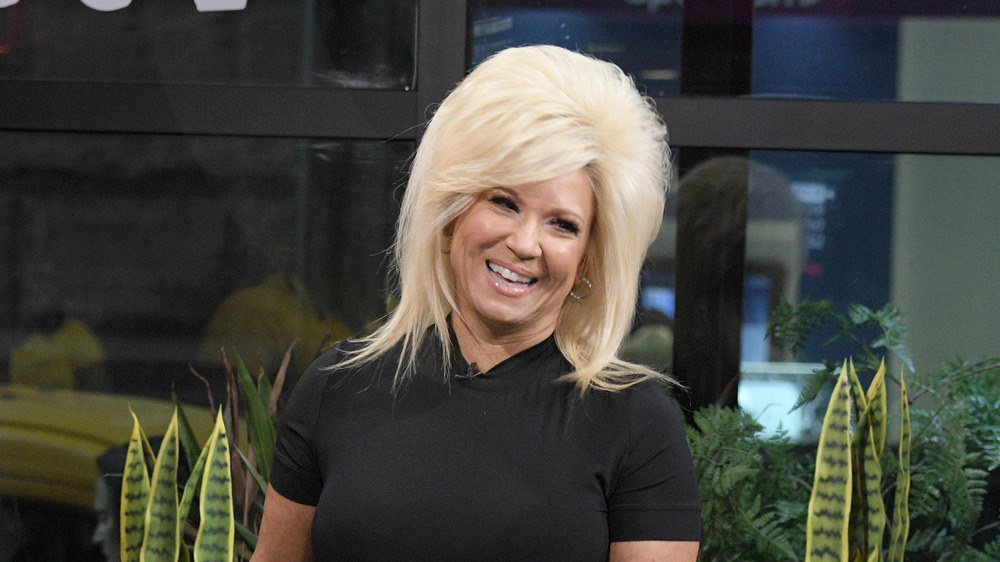 Gary Gershoff/Getty Images
Working remotely during the COVID-19 crisis has proved to be challenging for many, but for Teresa Caputo, it's second nature. After all, as the star of TLC's Long Island Medium, she's used to socially distanced communication... as in a verrrrrrryy long distance. To the delight of her fans, Discovery+ has announced that Caputo has a new series that will premiere on their streaming service on February 5 (via Entertainment Tonight). Titled Long Island Medium: There in Spirit, the show combines the essence of the original — Caputo interceding with the dearly departed to offer solace to their grieving family on earth — with the realities of life during the pandemic. 
The network released a tantalizing trailer on Twitter showing that Caputo is still at the top of her game, and offering a first look at some of the well-known clients she'll be working with this season. As the medium explains, she hasn't been all that much affected by the restrictions imposed by the coronavirus. "I'm still able to read virtually," she says. "I'm still able to hear from the souls of the departed."
And, in true Teresa fashion, she strikes up random conversations with strangers as she goes about daily life. "Was your father-in-law bedridden?" she asks a woman in the supermarket produce department, who replies that he was. At a hair salon, she asks a client, "Was it your mother who passed?" A customer at a stationery store is caught off guard when Teresa receives a message from her father. "You're familiar with what I do, aren't you?" she asks the wide-eyed woman.
Teresa Caputo helps some famous clients in her new show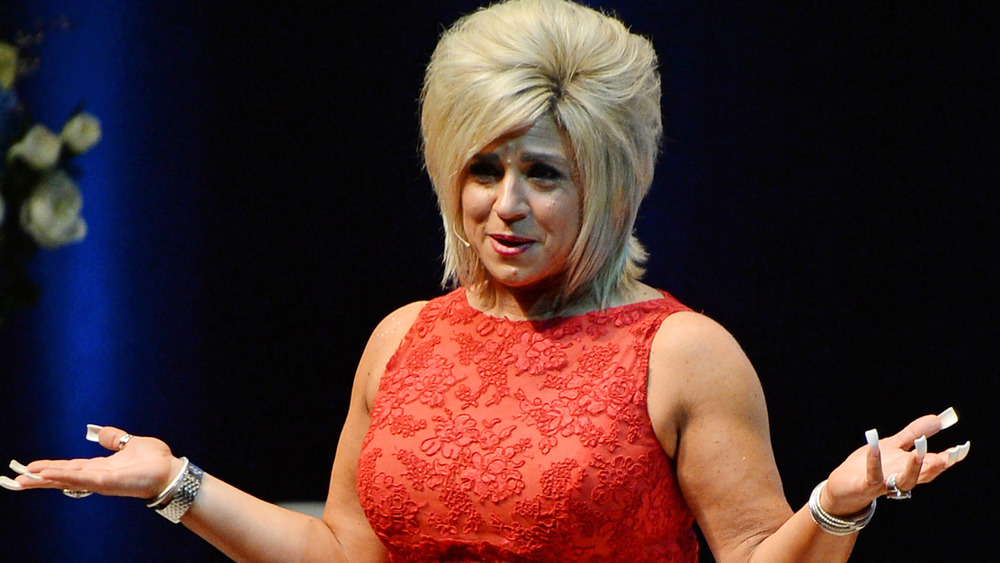 Larry Marano/Getty Images
Lest anyone worry that the Long Island Medium is taking any unnecessary health risks, the trailer clearly shows that Caputo wears a face mask when she's out in public. For her formal readings, she's joined the millions who have discovered the wonders of online communication platforms. We see her in front of her computer — mile-high blond hair and all — doing readings for remote clients; to one astonished woman, she asks, "How do you connect to yellow flowers?"
This premiere season also promises lots of surprise guests. Among them: Carmen Electra, who starts choking up as Teresa says that the spirits are "rushing in" to give her messages. Other celeb clients include Howie Dorough, Garcelle Beauvais, Rosario Dawson, Darcey and Stacey Silva of 90 Day Fiancé, and Meghan Trainor, who appears to be receiving a message from her late father. 
You'll want to keep your tissues handy for an episode teased in the trailer in which Caputo does a reading for a woman whose husband just died of COVID-19. She and her daughters react emotionally as the medium accurately quotes one of the girls telling her father to "hold on" until they can come say goodbye, then relays the dad's message: "Please let my family know that I'm okay." The weeping mom replies, "That makes me happy."
On her Twitter feed, Teresa Caputo plugged the trailer, adding that she's "beyond excited!" to share the show with its theme of healing and hope.