The Truth About One Night In Miami
We may receive a commission on purchases made from links.
Amazon Prime seems to never run short on memorable original content. One Night in Miami is the newest movie that Prime fanatics are talking about, and we're totally unsurprised that it's creating such dialogue. According to Amazon, the show is a "fictional account of one incredible night where icons Muhammad Ali, Malcolm X, Sam Cooke, and Jim Brown gathered, discussing their roles in the civil rights movement and cultural upheaval of the '60s."
The movie is essentially the fictional account of a real 1964 encounter between four legendary Black icons. Kemp Powers wrote it originally as a play in 2013 and it was eventually adapted into this film, which viewers are calling "electrifying" (via New York Post). Indeed, this historical fiction with its fully Black cast is only exemplified by the craft and vision of Regina King, the film incredibly serving as her directorial debut. The New York Times has even deemed King's work to be Oscar fodder, with projected awards being given to the film's incredible cast, with specific nods towards Leslie Odom Jr. as Sam Cooke and Kingsley Ben-Adir as Malcolm X.
King's One Night in Miami was a passion project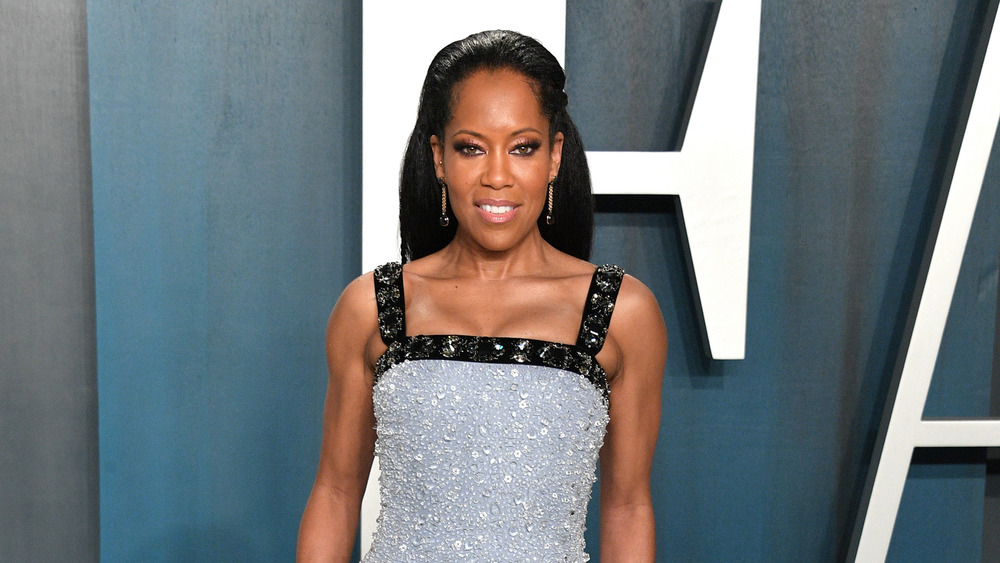 George Pimentel/Getty Images
In Regina King's interview with the Times, she explained that she read Powers' screenplay in 2019 and instantly related to it, believing it to be something of a "love letter to the Black man's experience." King believes that this intimate and niche perspective isn't one that audience members often get the privilege of witnessing, which was one of the main reasons she wanted to work on this project.
Slate beautifully describes the intention and significance behind the film, writing that this unusual historical fiction serves as "[a] setting and context of circumstances that were all real come together to provide a backdrop for an entirely imagined conversation," and that the coming together of these iconic men represented them "each grappling with a significant turning point in his life that would come to alter the course of history."
King made a strong decision to release the film at the very beginning of the year as a sort of hopeful foreshadowing for what's to come in 2021, allowing us to turn our backs to the suffering within the Black community that occurred in 2020. In addition to being an objectively entertaining and fascinating watch, the film serves as a delicious breath of fresh air for an underrepresented community that doesn't often get to witness Black excellence on screen.
Critics commend King on her directorial debut
Odie Henderson for RogerEbert.com made his thoughts on the film clear: "This is a very good film," he wrote, adding, "full of memorable performances and thought-provoking speeches and arguments." Henderson continues by saying that the accomplishments of this film are even more incredible as a result of the men having been portrayed by many A-listers, specifically Muhammed Ali and Malcolm X. But One Night in Miami's cast represented an hour and 45 minutes in which the only representation of these iconic men that mattered was this one.
On Twitter, conversation surrounding the film appears to be incredibly positive. One user wrote that the film was "Perfection." Another wrote, "With One Night In Miami, Regina King proves that she's talented behind the camera as well as in front of it." Finally, Regina King's important message for audiences watching the film: "I want every Black man I know and love to see themselves in this film because I saw them when I read the script" (via Twitter).