Are Tiger Woods And Phil Mickelson Friends?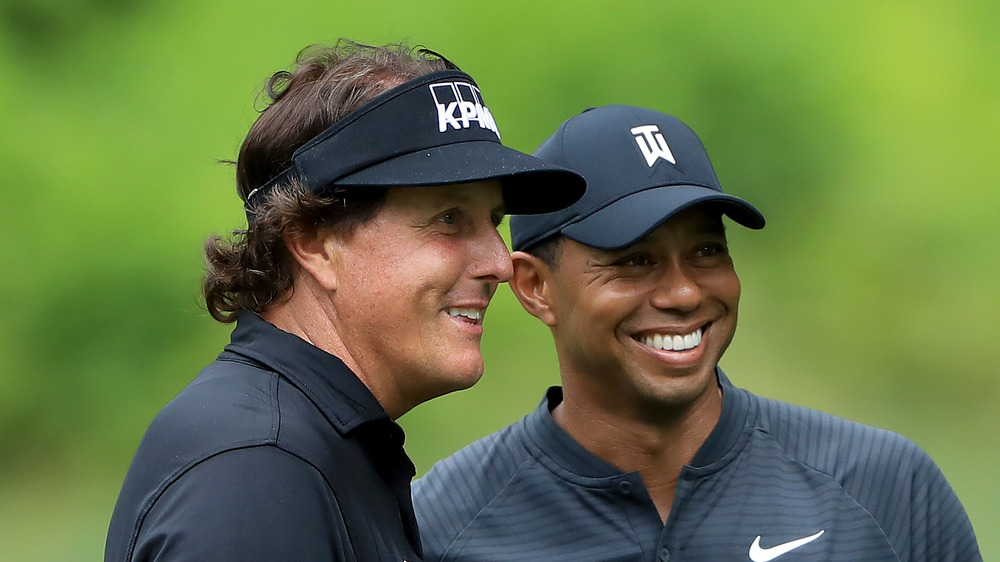 Sam Greenwood/Getty Images
Golf pros Tiger Woods and Phil Mickelson have had a pretty fascinating relationship. Once bitter rivals, these days, the two now appear to have developed something that very much resembles actual friendship that has surprised some of those who know them best.
Golfer Davis Love III told Golf Digest that he's especially surprised that Woods has buried the hatchet. "It wouldn't have surprised me coming from Phil. That's who he is, it's his personality. But if you asked me 15 years ago if this would happen, I wouldn't have thought we'd see it from Tiger. [Players] had a relationship with Phil. We didn't know Tiger Woods, or who he was. I'm surprised the last four or five years just how much he has opened up."
In 2018, both men spoke about how their relationship has shifted. GOLF quotes Mickelson as saying, "I think that nobody respects and appreciates what he's done for the game more because nobody's benefited from what he's done for the game of golf more than I have."
How Tiger Woods and Phil Mickelson became friends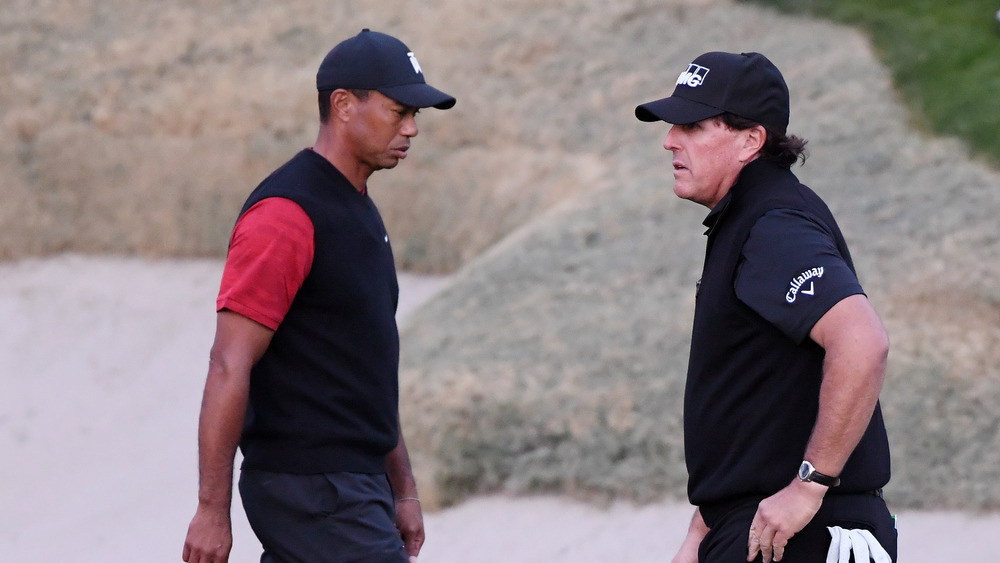 Harry How/Getty Images
It seems like the friendship developed organically; as they have aged, both men have become wiser. Woods told GOLF that Mickelson was incredibly supportive as Woods battled injuries, and it meant a lot. "When I got hurt and I had to take a different role on the teams, being assistant captain and really trying to help out on the side, how best I possibly could, Phil was great," said Woods. "He was trying to help me out when I was trying to make a comeback, my body wasn't feeling very good: How can I help?" (via GOLF)
ESPN backs up the idea that time may have healed the wounds these two shared. While speaking on the Dan Patrick Radio Show (posted on YouTube), Mickelson cited 2016 as the year that changed it all. "Our relationship turned around 2016 when we were working together for the Ryder Cup. He was an assistant captain. We spent a lot of time on the phone. When we worked together for a common goal, it brought us closer."
HBO and HBO Max is offering the two-part Tiger Woods documentary Tiger, with episode premieres January 10 and 17, according to Bleacher Report.