What You Need To Know About Scrooging In Relationships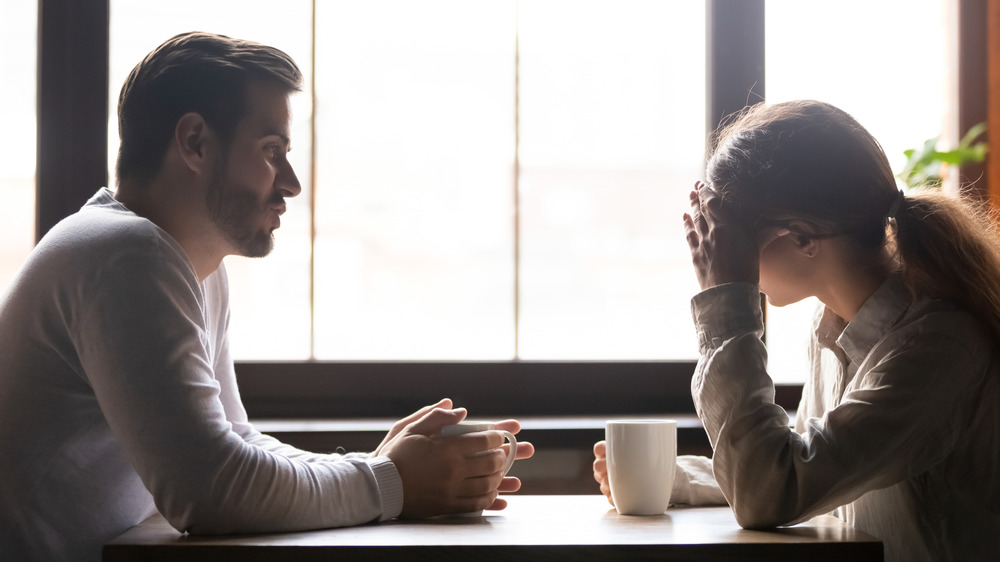 Shutterstock
If you thought ghosting was hard, there's a new dating trend that's almost worst — scrooging. It gets its name from the grump Ebenezer Scrooge himself, and you can almost guess what it's all about. According to The New York Post, to scrooge someone is to dump them right before the holiday season to avoid having to buy them a gift. This is just a new level of cheapskate you never thought you'd see. 
You might be wondering if anyone is actually that heartless and broke that they would do this. Well, according to Today, the BBC reported that right before the holidays, in mid-December, is when a lot of couples break up. Did these people forget that homemade gifts still exist, or that it's the thought that really counts? It seems so, as the pressure to find the right gift is just too much for some Scrooges out there, who would rather call it quits than show up empty-handed on December 25. 
Scrooging doesn't just happen around Christmas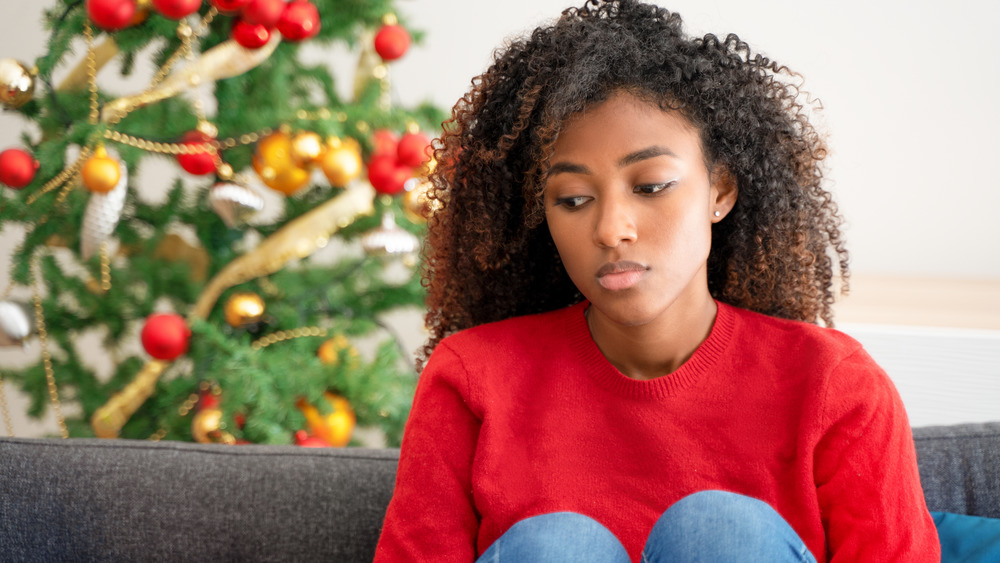 Shutterstock
Unfortunately, according to Her Way, you need to be worried about scrooging even after the holiday season is over. Your significant other can scrooge you for just about any special day that usually involves gift-giving, like your birthday. With Valentine's Day fast-approaching, some couples might be getting a "we need to talk" versus the typical box of chocolates. 
In order to avoid the drama, try having a conversation with your partner when you know a big holiday is coming up. Try to get on the same page as far as gift-giving goes, and make sure there is no added stress for either of you. While dating app Plenty of Fish reported that "women are slightly more likely to scrooge than their male counterparts," a third of respondents said that they had experienced scrooging themselves (via PureWow). 
That means it's more common than you think, so being able to get ahead of the scrooging before it happens will only make it easier to deal with. If anything, you could always try dealing with the Scrooge in your life by summoning three spirits to visit them. It worked for Ebenezer.