The Truth About Melania Trump's Goodbye Message
Outgoing first lady Melania Trump has not had much to say during her four years in the White House. But with just hours to go before her husband's administration comes to an end, Melania Trump returned to the public eye as first lady one last time to deliver a farewell message. Her pre-recorded message, which was shared both on the @FLOTUS Twitter account and on the White House official site , speaks of the "greatest honor" she has had by serving as the nation's first lady, and how she was inspired by the experience.
"The past four years have been unforgettable. As Donald and I conclude our time in the White House, I think of all the people I have taken home in my heart and their incredible stories of love, patriotism, and determination," she said, making special mention of "brave young soldiers ... members of law enforcement ... children in hospitals and foster care ..." as well as "mothers who have battled the disease of Opioid addiction, and have overcome incredible hardships for love of their children."
Melania Trump left many things unsaid during her address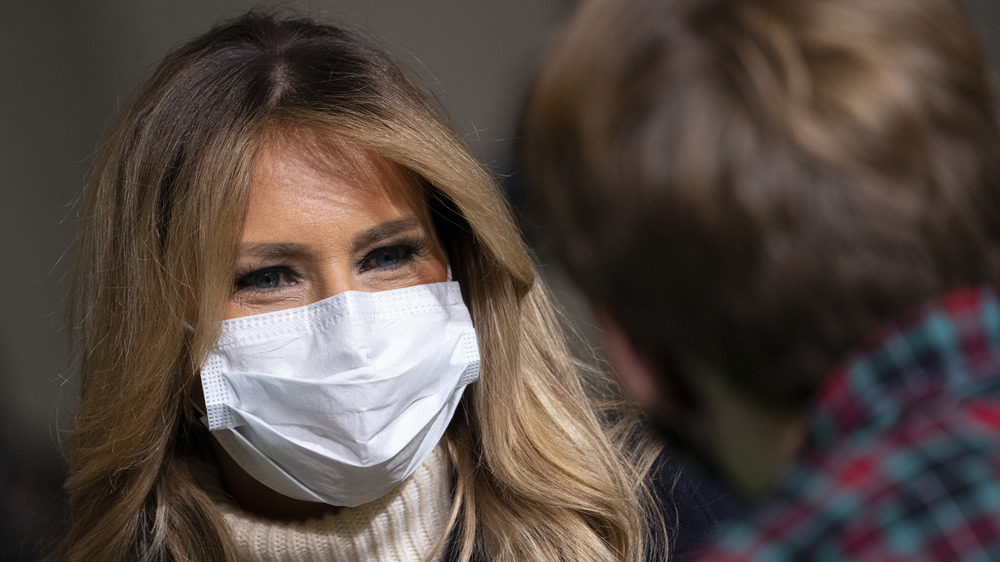 Drew Angerer/Getty Images
Even as she also expressed her gratitude to healthcare workers at the front lines of the COVID-19 pandemic, as well as sympathies for those who might have lost a loved one to the coronavirus, Melania Trump sidestepped the administration's struggles with regard to reining in the virus. "We grieve for the families who have lost a loved one due to the pandemic. Every life is precious, and I ask all Americans to use caution and common sense to protect the vulnerable as millions of vaccines are now being delivered," she said.
Melania also chose to disregard the drama that arose during her husband's last weeks in office. Instead, she addressed the legacy that she hoped she would leave behind. "When I came to the White House, I reflected on the responsibility I have always felt as a mother to encourage, give strength, and teach values of kindness. It is our duty as adults and parents to ensure that children have the best opportunities to lead fulfilling and healthy lives," she said.
Melania Trump: I raised awareness of keeping children safe online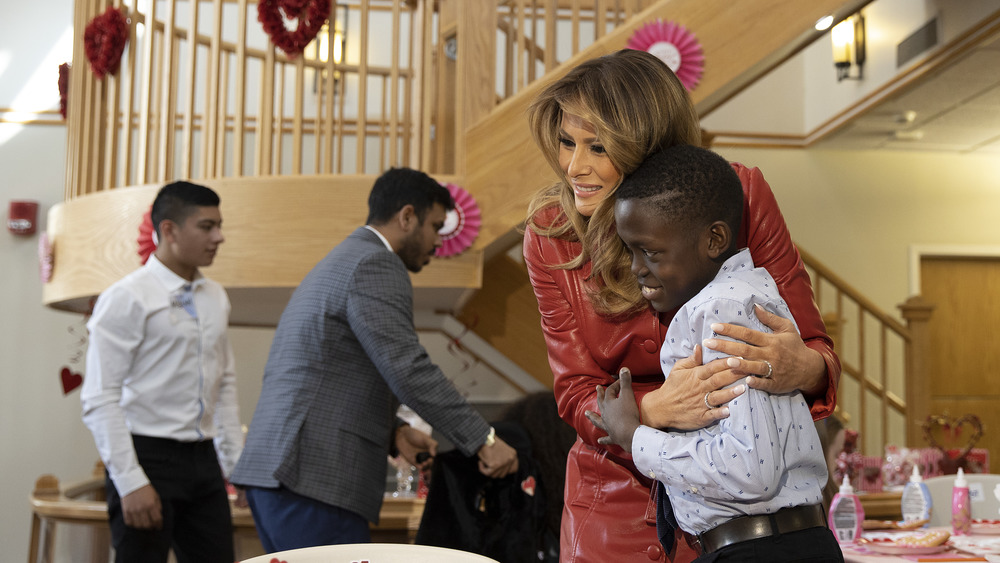 Tasos Katopodis/Getty Images
Melania Trump spent a great deal of her speech to talk about her Be Best initiative, which she said was meant to highlight child safety on online platforms. She said: "In a few short years, I have raised awareness of how to keep children safe online; we have made incredible progress on our nation's drug epidemic and how it impacts the lives of newborns and families, and we have given a voice to our most vulnerable children in the foster care system."
"Internationally, Be Best has evolved into a platform that encourages world leaders to discuss issues impacting the lives of children and allows them to share solutions. It has been an honor to represent the American people abroad. I treasure each of my experiences and the inspiring people I have met along the way," she said.
Melania also said she was leaving one task to the American people: "it is my sincere hope that every American will do their part to teach our children what it means to Be Best. I ask parents to educate your children about the courageous and selfless heroes who worked and sacrificed to make this country the land of the free. And to lead by example and care for others in your community."
Melania Trump: Violence is never the answer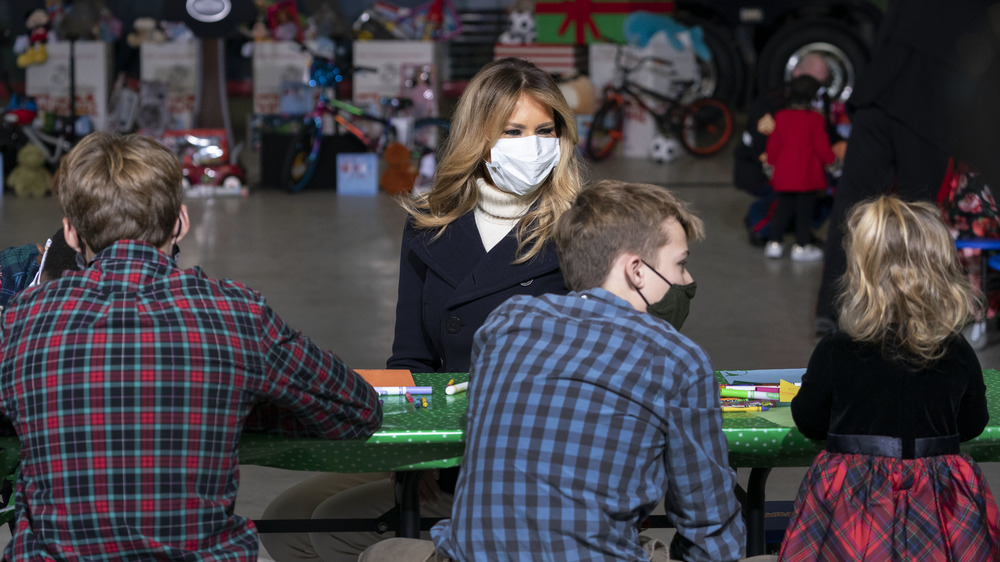 Drew Angerer/Getty Images
In her final words, Melania Trump urged supporters to "[be] passionate in everything you do but always remember that violence is never the answer and will never be justified," and she "[asked] every American to be an ambassador of Be Best. To focus on what unites us. To rise above what divides us. To always choose love over hatred, peace over violence, and others before yourself."
Melania Trump leaves the White House with a largely unfavorable view of her as a first lady. A CNN poll says Trump is leaving her post with just 42 percent of respondents viewing her in a favorable way. Michelle Obama, by contrast, was seen as favorable by 69 percent of respondents in a January 2017 poll. While Obama's immediate predecessor, Laura Bush, was considered favorable by 67 percent of those who responded to the poll when she left the White House.
The New York Times suggests Melania Trump will likely be most remembered for the changes she made to the White House, including the restoration of the presidential elevator and a revamp of the White House Rose Garden and the White House tennis pavilion — both unveiled in 2020 as the country battled the coronavirus pandemic.