Here's How Much Salt-N-Pepa's Salt Is Really Worth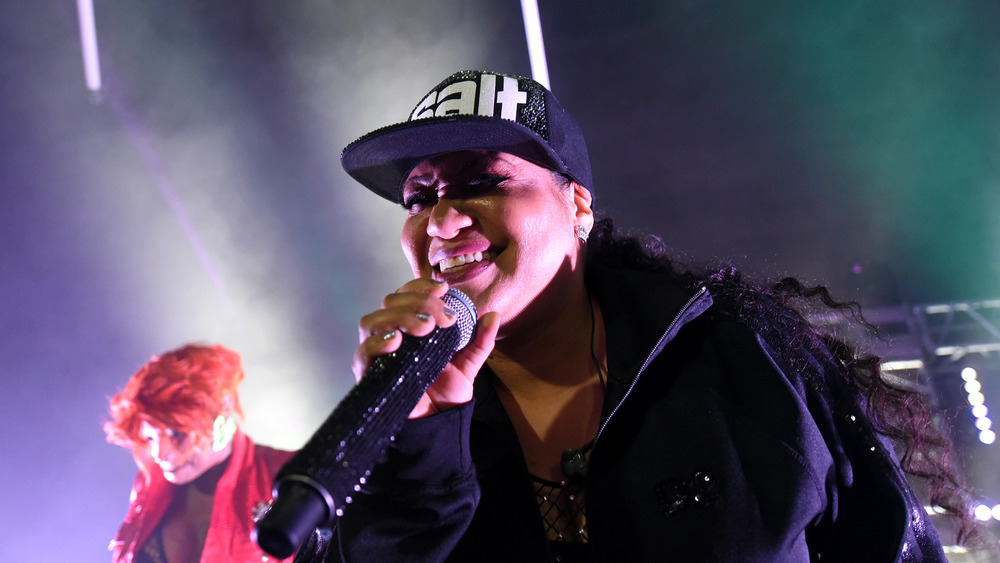 Naomi Rahim/Getty Images
It's been well over 30 years since Salt-N-Pepa first released their hit single "Push It," but the song still endures in our popular culture, thanks in part to appearances on shows like Glee and The Big Bang Theory. And while Salt-N-Pepa might have seen their peak in the '80s and '90s, the record-breaking female hip-hop group would reunite in the mid-2000s, first appearing together again in 2005 on VH1's Hip-Hop Honors after taking a three-year hiatus (via Distractify).
Salt-N-Pepa officially reformed in 2007. So between Salt-N-Pepa's array of gold, platinum, and multi-platinum albums, the use of their music in popular TV and film, and their very own 2007 VH1 show, The Salt-N-Pepa Show, it's perhaps no surprise to learn that Cheryl "Salt" James has a net worth of $14 million (via Celebrity Net Worth).
Of course, this allowed James to live fairly comfortably, as evidenced by the $1.05 million home she bought in 2000, where her family resided on Long Island for 11 years. James decided to sell the house, along with its pond and waterfall, in 2011. "I'm looking for warmer weather and to be closer to my Mom," she told Newsday at the time. "Also, Atlanta is very music- and entertainment-oriented." It is, after all, always a bonus when family and career decisions can be made simultaneously.
From Queensborough Community College to the top of the charts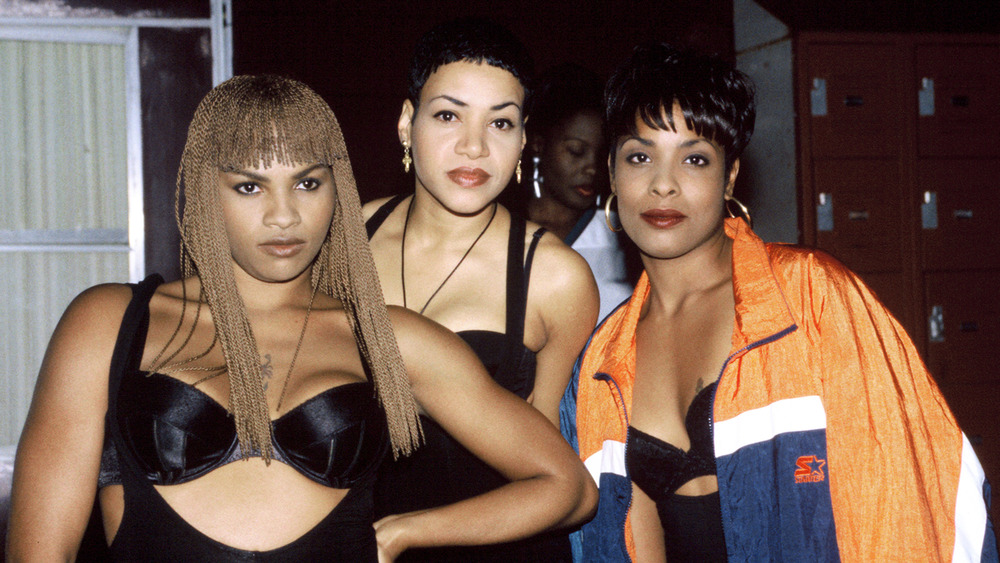 Tim Mosenfelder/Getty Images
It can be hard to believe that everything Salt-N-Pepa has now first came out of a meeting at Queensborough Community College (via Biography). At the time of their formation, the two worked as part-time telephone operators, as did James' then-boyfriend and future Salt-N-Pepa producer, Hurby "Love Bug" Azor. And, per James, she and Sandra "Pepa" Denton had more of a predilection for playing cards than they did going to class (via The Guardian).
Cheryl "Salt" James, who grew up in Bushwick, Brooklyn, went to Grover Cleveland High School, before going on to attend Queensborough Community College (via New York Magazine). Her father was a subway conductor before transitioning to work for the city's Transit Authority laying tracks, and her mother worked as a bank manager. School was important to James' parents, but clearly their daughter had another calling. And given how lucrative the music business has been for both Salt and Pepa, clearly she was right to listen to it.