Fans Aren't Happy About Dakota Johnson's Bizarre Lie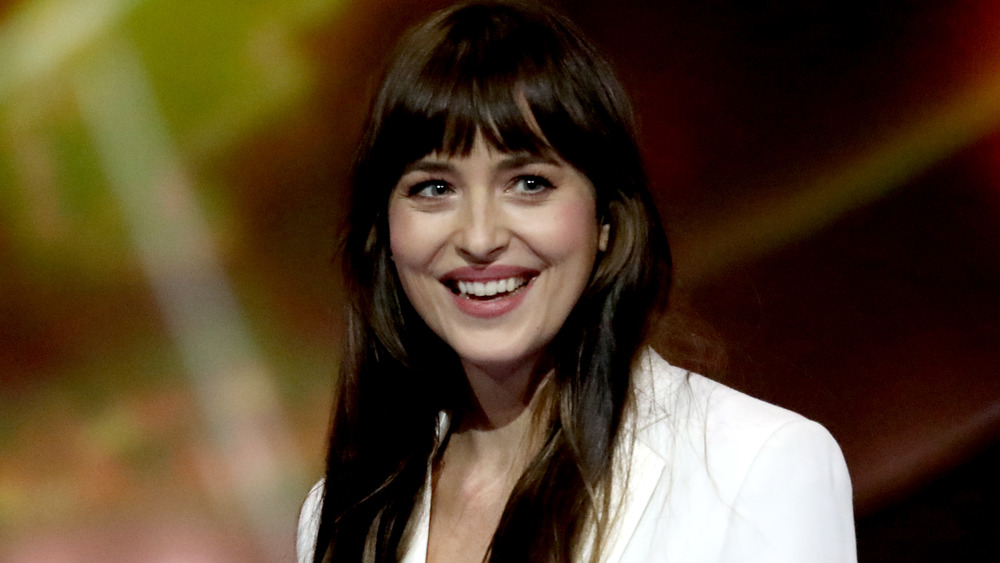 Tristan Fewings/Getty Images
Although Dakota Johnson is an amazingly talented actress — starring in the 50 Shades of Grey franchise, The High Note, and Bad Times at the El Royale to name a few — in recent years she's more notably remembered for her stone-faced interview with Ellen DeGeneres on The Ellen DeGeneres Show. On Nov. 27, 2019, she had a cringey, more-than-awkward interview with DeGeneres when the host accused the Suspiria star of not inviting her to her birthday party. 
"Actually, no, that's not the truth, Ellen. You were invited," Johnson stated plainly. "I did invite you and you didn't come." The moment truly gave Johnson brownie points on the internet, as the talk show host is known for not being the nicest person in the world. And while this moment shifted the star's rep, so did her home tour in Los Angeles, Calif. with Architectural Digest, but for a very random and slightly bizarre reason.
Dakota Johnson works well on her feet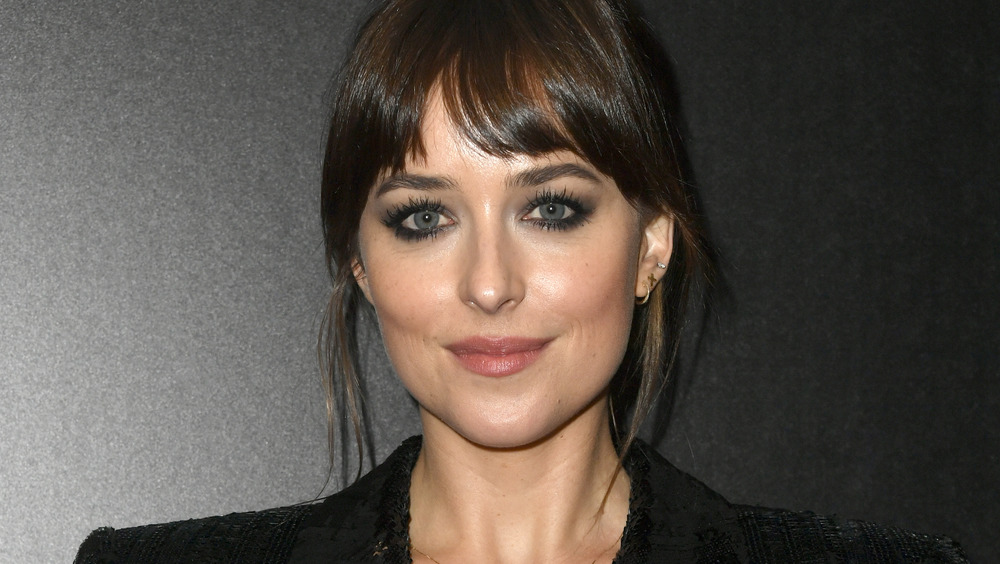 Frazer Harrison/Getty Images
So here's the thing. Some lies are understandable, but this Dakota Johnson twist on reality was completely random. During her home tour in March 2020, the movie star gave fans anecdotes of her life while walking around her cozy crib. When she reached the kitchen she boasted about how much she loves limes. "I love limes, I love them. They're great. I love them so much and I like to present them like this in my house." But is that true? The exact opposite really!
During the Jan. 19, 2021, episode of The Tonight Show With Jimmy Fallon, Johnson shared that she didn't know the limes were there. "I was giving the tour and went into the kitchen, and it was set dressing," the actress said. "I'm actually allergic to limes. I'm mildly allergic to limes and honeydew melon."
She added that they both make her tongue itch and noted, "It was hard to just ignore them, so I just lied." Fans apparently aren't happy about the lime lie, but if anything, it just proves how good an actress Johnson really is.