Here's How Much John Krasinski Is Really Worth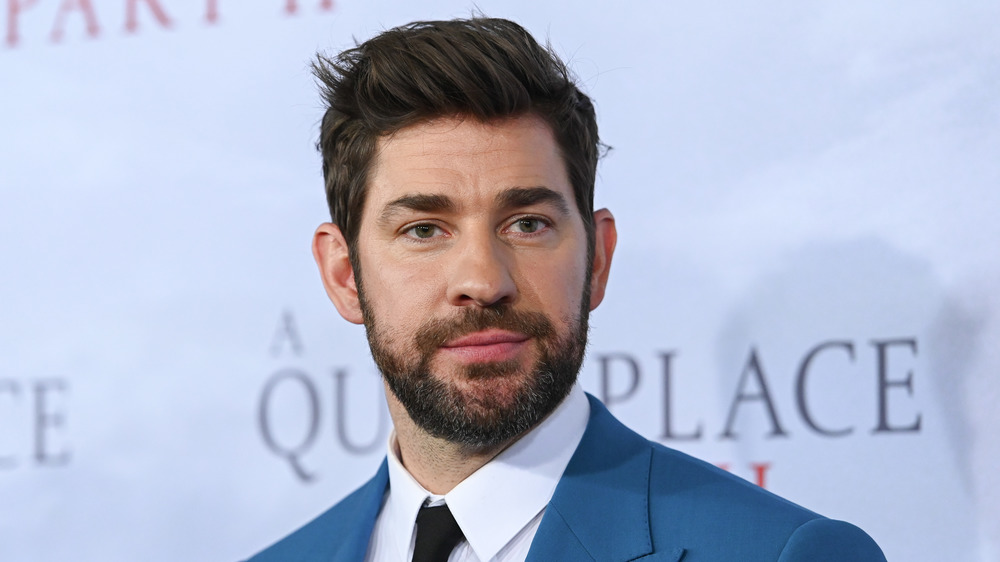 Mike Coppola/Getty Images
Actor and filmmaker John Krasinski became known for sharing good news during the COVID-19 pandemic, and in 2021, he has good news of his own to report. According to Celebrity Net Worth, Krasinski and his wife, actress Emily Blunt, share a combined net worth estimated at $80 million. Best known for playing Jim Halpert on the NBC sitcom The Office, Krasinski also stars as the lead character in Tom Clancy's Jack Ryan on Amazon Prime.
As one of Hollywood's busiest creatives, this Massachusetts native helped entertain and inspire YouTube audiences in 2020 by creating and anchoring the web series Some Good News from his home while most productions were shut down. USA TODAY reports Krasinski sold the popular feel-good series to CBS for an undisclosed amount in May following a bidding war. Krasinski also wrote and directed the sequel A Quiet Place Part II, which was originally scheduled to debut in theaters March 2020. Its release was delayed once again until September 2021, according to Entertainment Weekly.
Krasinski announced on his Instagram that he will host Saturday Night Live on Jan. 30 alongside musical guest Machine Gun Kelly when the show returns from its holiday hiatus.
How Krasinski amassed his wealth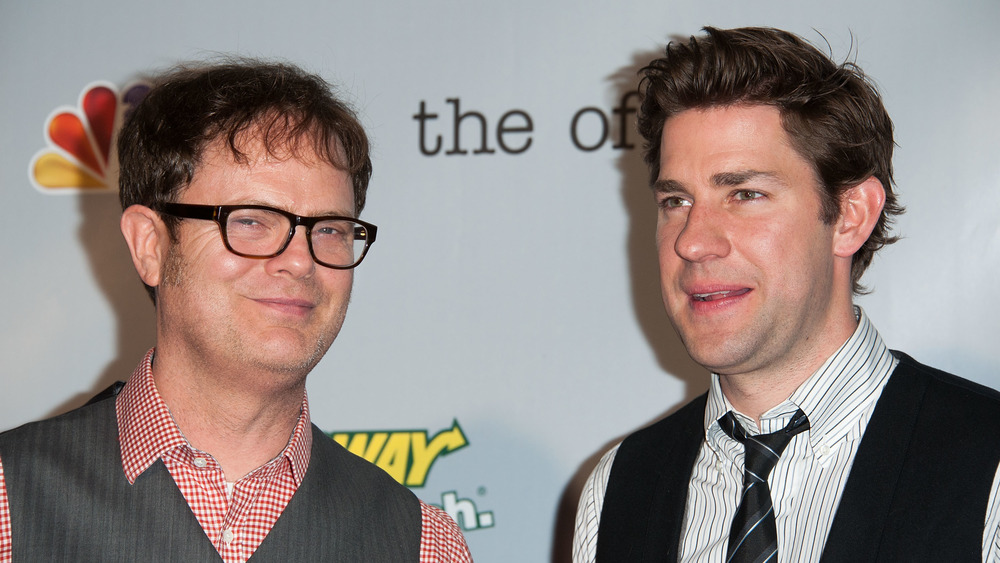 Valerie Macon/Getty Images
John Krasinski landed his most famous role in 2005 when he joined The Office, earning a reported $20,000 per episode for the first three seasons (per Celebrity Net Worth). By season four, he earned a raise to $100,000 per episode, which would've netted him around $2.8 million per season moving forward. The NBC sitcom lasted nine seasons. During his time on the show, Krasinski also appeared in a number of films, including Away We Go, Leatherheads, and Something Borrowed. 
According to Box Office Mojo, the 2018 film A Quiet Place, which Krasinski wrote, starred in, and directed alongside Blunt, grossed $340.9 million worldwide. In addition to high profile projects such as its sequel, the filmmaker's IMDB profile shows he has worked steadily, often providing voice acting in supporting roles for animated series and films such as Robot Chicken, BoJack Horseman, and Animal Crackers. 
His English actress wife contributes to Krasinski's net worth, although his share is slightly larger than hers, according to Celebrity Net Worth. While she has starred in close to 50 movies, Blunt is largely recognized for her roles in The Devil Wears Prada, Into The Woods, The Girl on the Train, and Mary Poppins Returns.