Jojo Siwa Reveals Her Theory On Why The Cops Were Sent To Her Home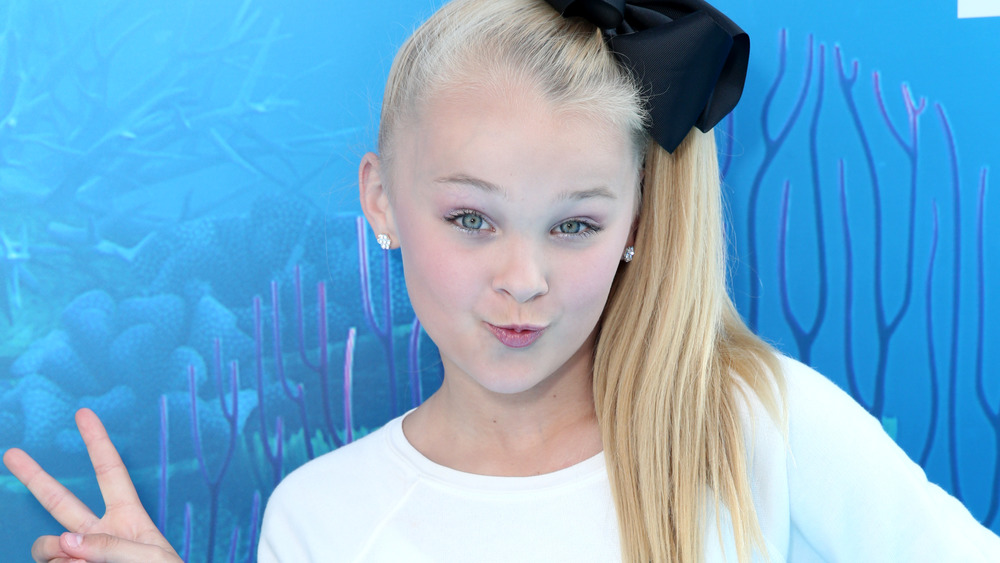 Todd Williamson/Getty Images
Last week, Dance Moms alum and YouTube influencer JoJo Siwa shared that she's "the happiest she's ever been" after coming out and sharing that she's a proud member of the LGBTQ+ community. Unfortunately the happy occasion was disrupted over the weekend when the star's home was "swatted" (via Out).
"Swatting" is tricking the police to send a large presence to a specific person's house by reporting that there's a dangerous situation (such as a hostage situation) at the home. "Basically what happened is we were at our house and there were a bunch of police to get out of the house," Siwa recounted during an Instagram live with her videographer, Nate Javier. "Basically we went outside hands up because we obviously have to follow the rules and do what you're supposed to do... And then the police were saying that somebody had called and made a claim."
Siwa described the incident as "really scary" and, per the Daily Mail, she has a theory that the culprit is the paparazzi.
Siwa believes the paparazzi called the police in order to get a photo-op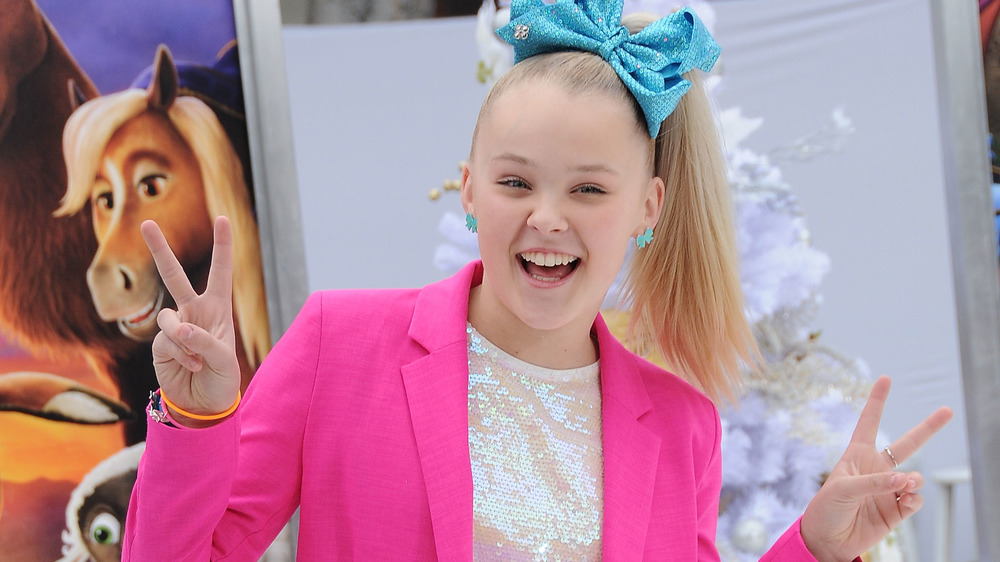 Barry King/Getty Images
Jojo Siwa, who exited the home along with her family, even forgot to put on shoes during the chaotic situation — although she did bring her phone and recorded parts of the incident. "[A]ll of a sudden, paparazzi came from around the corner," Siwa recalled during the Instagram live. "It's called 'swatting,' where the media will actually call the police, so that way you have to come outside your house."
The Daily Mail noted that it hasn't yet been confirmed that the media called the police in Siwa's case. However, swatting is a federal crime and offenders aren't limited to the paparazzi. It has also been a huge problem in the online gaming community and even resulted in a death after one gamer sent police to the wrong person's house (via Wired).
In Siwa's case, a number of photos of the star and her family exiting the house surfaced quickly. Regardless of who made the 911 call, Siwa made the important points that "police could've had a much better time spent somewhere else actually helping somebody" and noted that the culprit "could've just hung outside my house and I would've eventually come outside my house" (via BuzzFeed).