Mayim Bialik Reveals What She Really Thinks About Hosting Jeopardy!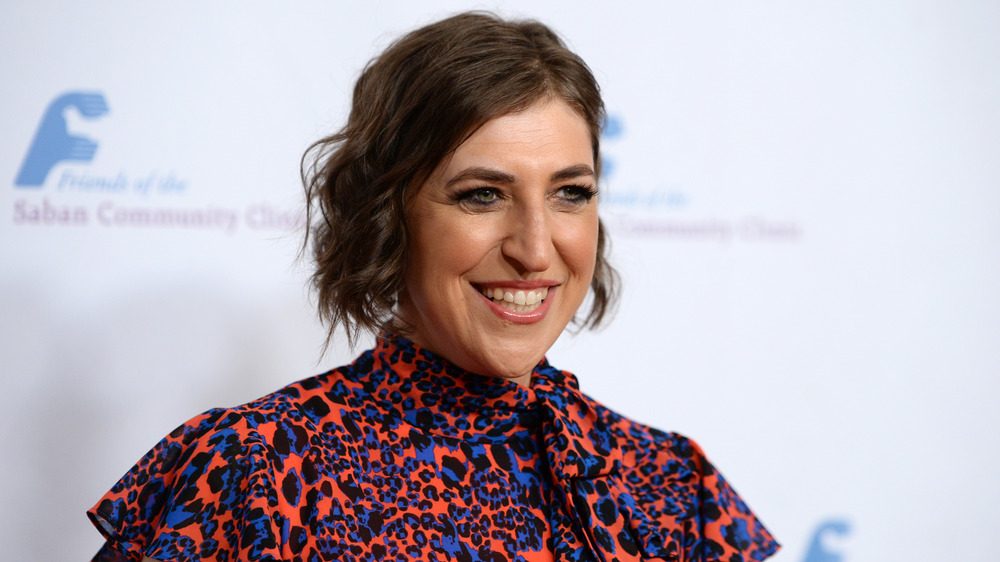 Amanda Edwards/Getty Images
We know no one will ever replace Alex Trebek as the host of Jeopardy! After all, the iconic quiz master hosted 8,200 episodes of the addictive game show with aplomb (via Business Insider). Although he is sorely missed since his November of 2020 death, the show must go on, with hosts filling in until a decision is made on a permanent replacement.
Since Trebek's final taped episodes aired early this year, G.O.A.T. contestant Ken Jennings has been stepping into the impossible-to-fill shoes of the beloved star (via TV Insider). On deck to host Jeopardy! as well? Katie Couric — whose role was recently put in, well, jeopardy by some comments she made about Donald Trump — and The Big Bang Theory's Mayim Bialik.
Now, the actress is sharing her true thoughts about being asked to temporarily take over for the legendary Canadian. And let's just say that the 45-year-old is not taking the responsibility lightly whatsoever.
Mayim Bialik is hosting Jeopardy! for more than just herself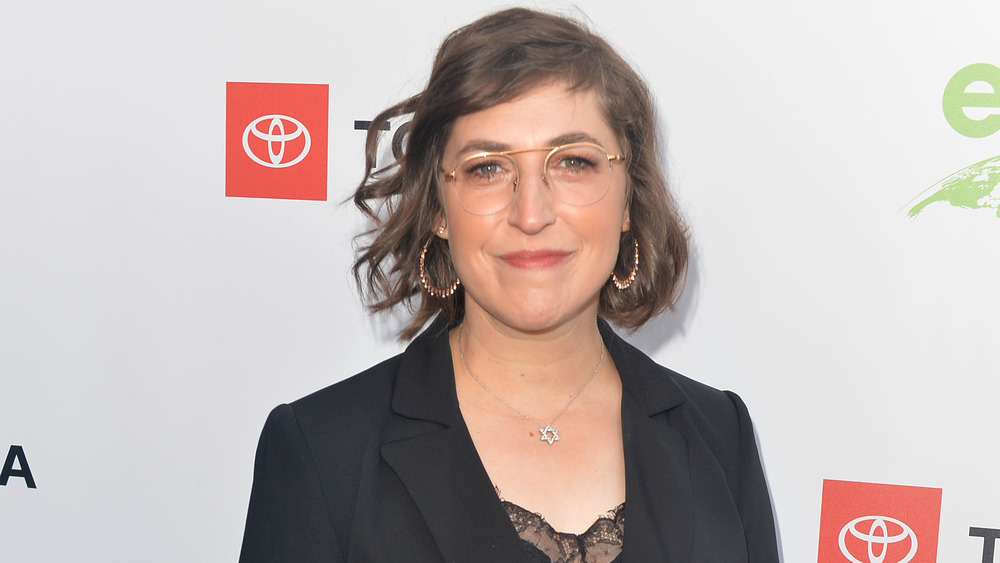 Jerod Harris/Getty Images
Speaking to Fox News, Bialik said about hosting Jeopardy! in the wake of Trebek's passing, "I think this is the most iconic thing, you know, that I will ever do in my career." She went on to say, "Obviously [it's] a huge loss to not have Alex Trebek as part of Jeopardy! but I also think, especially as a woman, I'm really, really flattered to be even considered for a guest role."
Not only is the 45-year-old excited to show up for women during her guest hosting stint, but there is another group of underrepresented people Bialik hopes to highlight when she steps on the Jeopardy! stage. "You know, those of us who study science and are geeks and nerds for a living, we often don't get recognition. It's really beautiful to be able to represent all the geeks out there," the star quipped.
Meanwhile, it seems the actress will be far more comfortable wearing host shoes versus having to compete on the show, telling Today, "I often get really anxious having to answer things on the spot, so the show always made me a little bit anxious, but I hope that as a host I will be less anxious!"