The Truth About Tom Brady's Dating History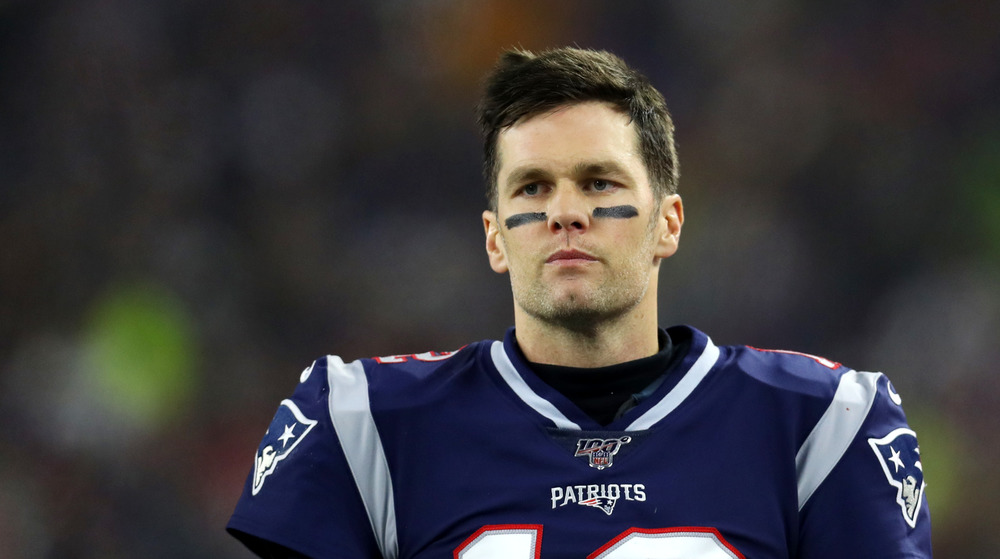 Maddie Meyer/Getty Images
True story: Tom Brady has more Super Bowl rings than he does ex-girlfriends. The 43-year-old football star is set to lead the Tampa Bay Buccaneers into his ninth Super Bowl, which could potentially be his seventh time winning the championship game. In addition to all the glory that would come with a seventh win, Brady would also receive hefty financial compensation. As stated in his two-year, $50 million contract with the Buccaneers, a victory for Tampa Bay would award Brady with an additional $500,000 (via Fox Business). 
Aside from his outstanding talent as a quarterback, Brady has also come to be known for his all-American good looks and charm. He was romantically linked to a handful of women before marrying Gisele Bündchen in 2009, but his list of ex-lovers is shorter than you might think — especially given the stereotypes associated with professional athletes. Let's take a look back at Brady's dating history before settling down with his supermodel wife. 
Tom Brady prefers models and actresses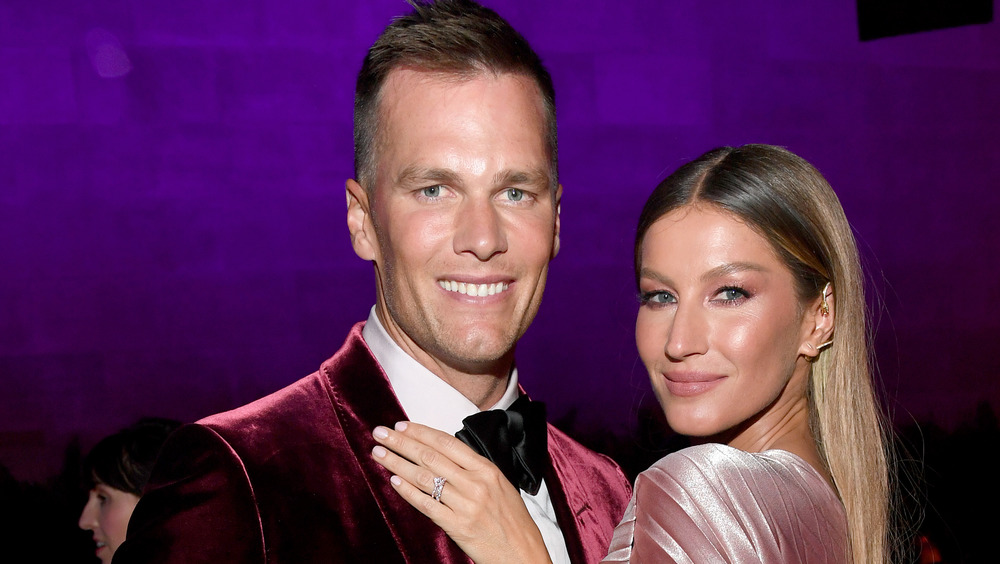 Kevin Mazur/mg19/Getty Images
Tom Brady's first public relationship was with former Playboy model Layla Roberts. The pair briefly dated in 2002, and Roberts went on to marry AltaVista founder John Hilinski in 2004 (via PopSugar). That same year, Brady was rumored to have had a fling with actress Tara Reid, which she (sort of) confirmed on the Australian radio show Kylie and Jackie O in 2014. As reported by Us Weekly, the now 45-year-old said that she and Brady "have kissed."
Brady then went on to have a three-year relationship with actress Bridget Moynahan. E! News reported the couple split in 2006, but only two months later, Moynahan revealed she was pregnant with the football player's child (their son, Jack, is now 13 years old). Brady had already moved on with Gisele Bündchen (in fact, he ended his relationship with Moynahan to be with her), which, unsurprisingly, caused a bit of tension between the trio.
In a 2015 interview with Charlie Rose on CBS This Morning, Bündchen opened up about the challenges she faced at the start of her and Brady's relationship, saying, "I felt like I didn't know what to do. It was kind of one of those moments of like, 'Do I just run away?'" Clearly, she stayed, as the couple has been married since 2009 and have since welcomed two children of their own. By all accounts, Bündchen, Brady, and Moynahan have managed to function as a blended family.