Here's What Selena Gomez's Baila Conmigo Really Means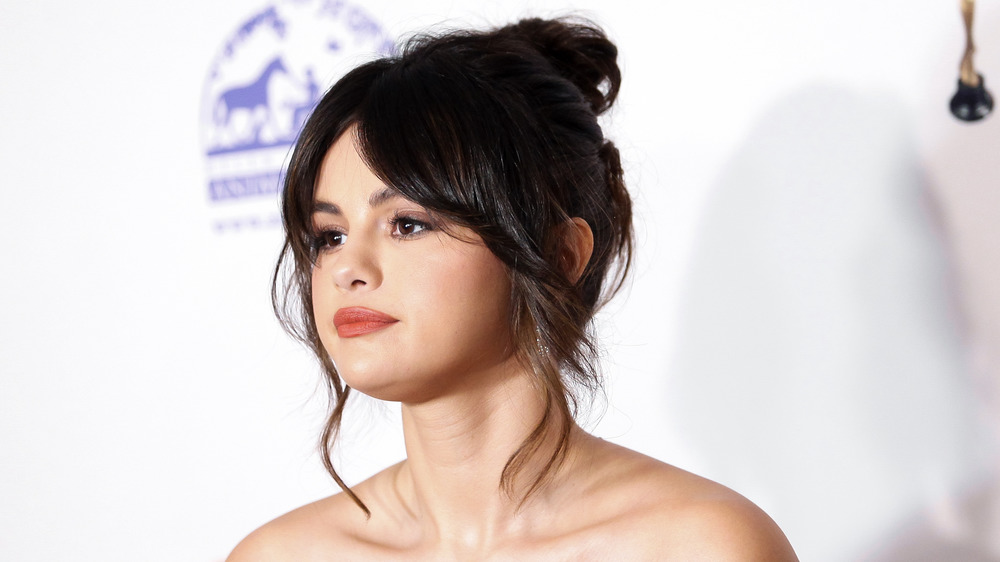 Tibrina Hobson/Getty Images
"Baila Conmigo" — Selena Gomez's hot collaboration with Puerto Rican artist Rauw Alejandro — is the former Disney star's second new release in as many weeks, and it's already proving to be a major hit with fans. Billboard reported in late January 2021 that the reggaetón track topped a poll of fans' favorite new singles of the preceding week, encompassing almost 78% of the overall vote and easily beating out the likes of Weezer and fellow Latin superstar Maluma.
Produced by Tainy, the song's title translates to "Dance With Me" and came hot on the heels of "De Una Vez," Gomez's first Spanish-language release in over a decade and the first release from her highly anticipated Spanish EP, Revelación, which drops March 12, 2021. While "De Una Vez" is about self-healing, "Baila Conmigo" is a certified bop, the kind of song that makes it even harder to be stuck at home unable to go clubbing right now. 
'Baila Conmigo' captures the essence of new relationship flutters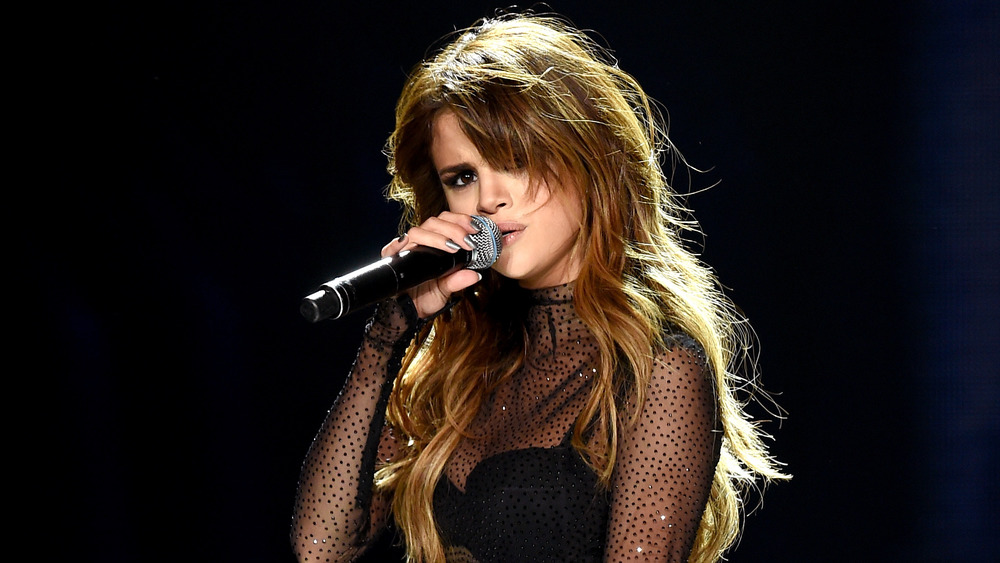 Kevin Winter/Getty Images
As Elle notes, the sultry beat of "Baila Conmigo" captures that feeling of being out with a new crush for the first time and the accompanying rush of emotions. "No te me vayas sin las ganas de volver / don't leave me without wanting to come back," Selena Gomez implores her chosen paramour, while the catchy refrain "Baila, baila, baila conmigo" requests simply "dance, dance, dance with me."
According to Stylecaster, Gomez noted in a press release, "With 'Baila Conmigo,' I want to get everyone dancing. The video portrays the sense of isolation we all are experiencing right now and how music truly does connect us all no matter where we are in the world." Pitchfork quotes Alejandro describing the song as "super catchy and sexy," which certainly fits the overall vibe. 
In a January 2021 interview with Apple Music's Zane Lowe, Gomez gushed about how long she's waited to do an album entirely in Spanish, to pay homage to her heritage. The pop star admitted, "I actually think I sing better in Spanish. That was something I discovered." She also acknowledged, "It was a lot of work, and look, you cannot mispronounce anything. It is something that needed to be precise, and needed to be respected by the audience I'm going to release this for." Thankfully, singing in Spanish came relatively easy to her.
"Baila Conmigo" is evidently already having a major impact on Gomez's fans — not least because everybody is so desperate to get back together and dance again ASAP.