Here's What The Weeknd's The Hills Really Means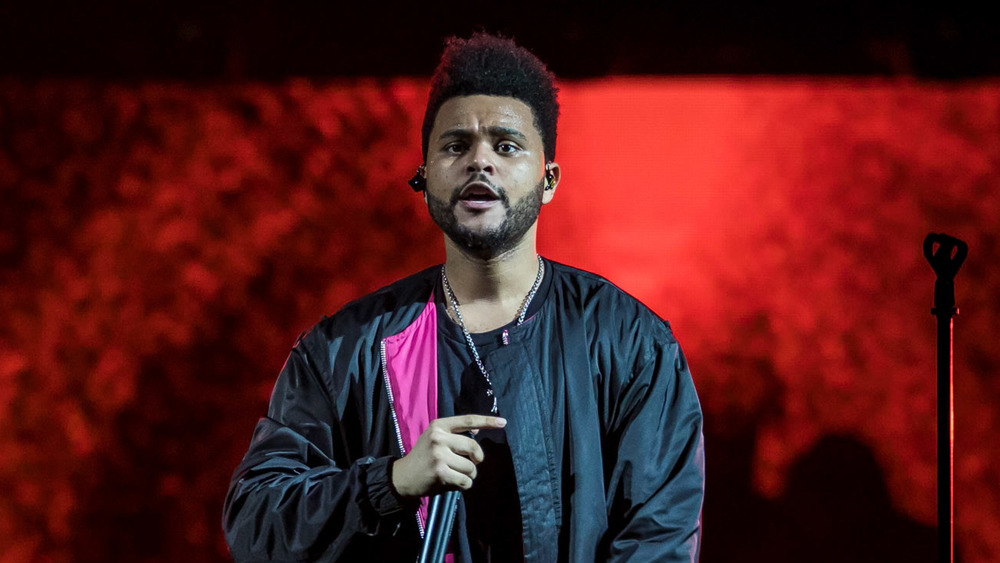 Scott Legato/Getty Images
Following in the footsteps of other incredibly successful musicians, The Weeknd is set to dazzle (or distress) audiences as they tune into Super Bowl LV's halftime show. The Weeknd, or Abel Tesfaye, as he's known to those closest to him, has snagged multiple awards and nominations for his musical work across the years, which includes hit singles like "Earned It," which was used prominently in Fifty Shades of Grey, "Blinding Lights," "Can't Feel My Face," and, of course, the incredibly popular "The Hills" (per IMDb).
Tesfaye got his start in 2011 with the release of his critically acclaimed House of Balloons, a dark and moody mixtape that has come to epitomize his aura and mystique. In the years since, the Canadian-born singer, rapper, and musician has released several albums, including 2015's Beauty Behind the Madness, 2016's Starboy, and, more recently, 2020's After Hours (via Rolling Stone). 
"The Hills" was the second single released off of The Weeknd's Beauty Behind the Madness album, and quickly gained notoriety for its dark, hypnotic, and lustful recounting of an affair with an older, more affluent woman. The song eventually became such an international hit that it was certified diamond by the Recording Industry Association of America because it sold more than 10 million copies (per Billboard).
'The Hills' follows a dark and winding tale of adultery and lust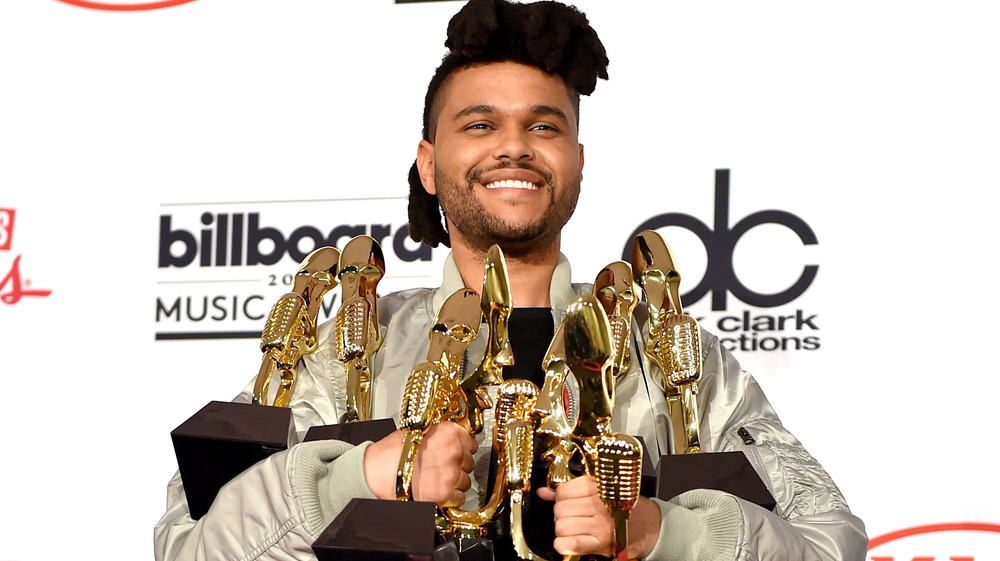 David Becker/Getty Images
Set to a slow and sultry tempo, "The Hills" starts with what listeners can assume is the start of the affair. "Your man on the road, he doin' promo / You said, 'Keep our business on the low-low' / I'm just tryna get you out the friend zone / 'Cause you look even better than the photos," The Weeknd sings. As we can tell from lines uttered later in the first verse, it appears as though he's driving through a wealthy gated community to find this woman.
As The Weeknd croons into the chorus, he admits he doesn't reveal as much of himself to this woman, as he knows their relationship is only physical, since she has a husband or boyfriend that she'll likely never leave to be with him. "I only call you when it's half-past five / The only time that I'll be by your side / I only love it when you touch me, not feel me," he sings.
As his story comes to an end, The Weeknd criticizes the judgment of the woman and others on indiscretions such as these, perhaps intimating that everyone is doing something secretive behind closed doors. Then, as a nod to his Ethiopian roots, the last few lines are sung in his native language, Amharic (via Pitchfork). Abel Tesfaye admits there are 67 versions of this song, meaning the lyrics may actually vary depending on which variation you're currently enjoying (per Variety).