The Real Reason Dolly Parton Said No To The Presidential Medal Of Freedom Twice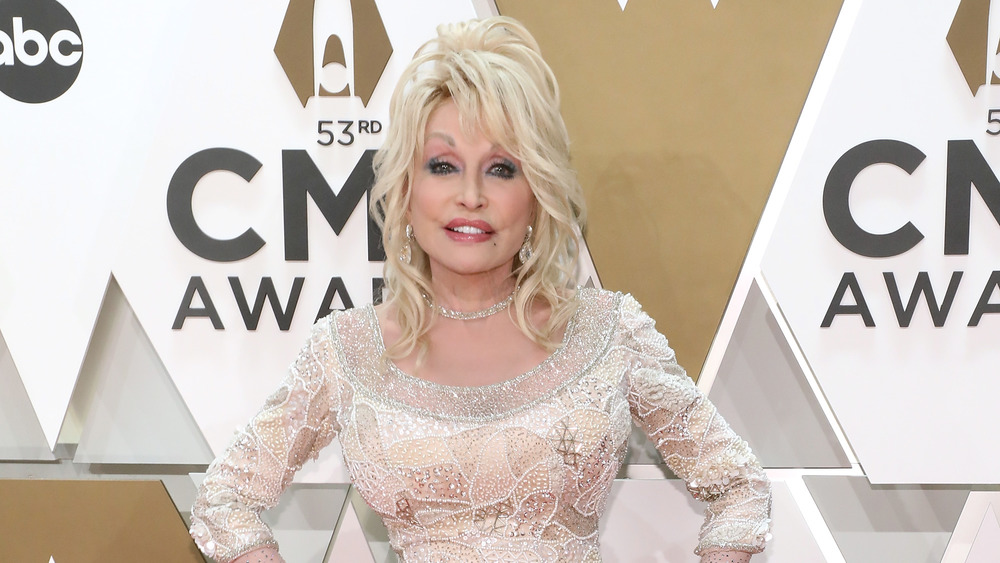 Taylor Hill/Getty Images
The Presidential Medal of Freedom is the highest honor that the government can bestow on a civilian, and to receive the accolade individuals must, per Britannica, have made "an especially meritorious contribution to the security or national interests of the United States, world peace, cultural or other significant public or private endeavors."
Chosen by the president with the help of the Distinguished Civilian Service Awards Board, award recipients are held to a high standard, and include a wide range of individuals from cultural icons like Bob Dylan to pioneers in science and exploration like Neil Armstrong.
As a pioneer in country music alone, It should be no surprise that Dolly Parton, considered a beloved national treasure, was offered the honor twice by former President Trump, in light of the fact that she has a reputation for significant philanthropic endeavors including, according to the New York Post, donating hundreds of thousands of dollars to Tennessee residents impacted by the wildfires of 2016 and most recently her $1 million contribution to the research and development of the Moderna vaccine, it's almost surprising that she wasn't given the award years ago.
What's most startling, however, is that she has been offered the award twice, turned it down both times. She's about to be offered it a third time by the Biden administration, and she's likely to turn that down, as well! Turns out, according to a recent interview with Today, Parton's reasons for turning down the prestigious award weren't nefarious or political in any way.
Dolly Parton is so humble she isn't sure she even deserves the Presidential Medal of Freedom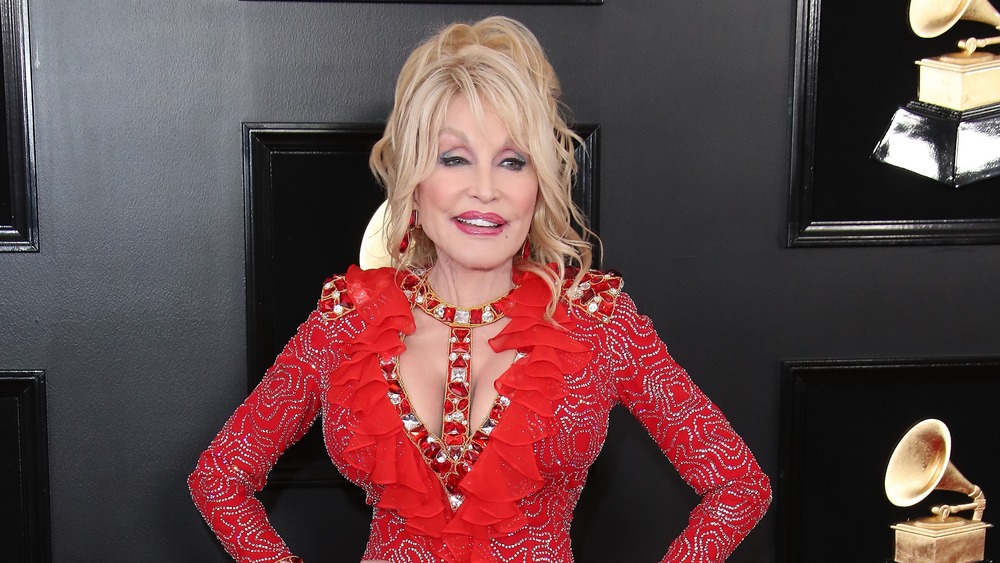 Dan Macmedan/Getty Images
In a virtual interview with Today's Hoda Kotb, Dolly Parton revealed that the Trump administration had offered her the high honor of the Presidential Medal of Freedom twice during his term, but she had no choice but to turn it down twice because, she explained, "I couldn't accept it because my husband was ill and then they asked me again about it and I wouldn't travel because of the COVID." Sounds reasonable, but here's where it gets tricky for the 75-year-old country icon, she's already heard from the Biden administration about receiving the Medal of Freedom, and she's considering turning that down, as well! She explained, "Now I feel like if I take it, I'll be doing politics, so I'm not sure."
Maybe the real reason she keeps turning down the prestigious honor has more to do with her natural humble nature. The same woman who won ten Grammy awards and also runs a children's literacy program called Dolly Parton's Imagination Library told Kotb, "I don't work for those awards." Adding, "It'd be nice but I'm not sure that I even deserve it. But it's a nice compliment for people to think that I might deserve it."
There's no denying Dolly Parton is deserving, and it's high time she's recognized for not only the amazing cultural impact she's had on the world, but also her humanitarian endeavors, regardless of who is in office.