Donald Trump Just Got A Surprising Shout Out From Ja Rule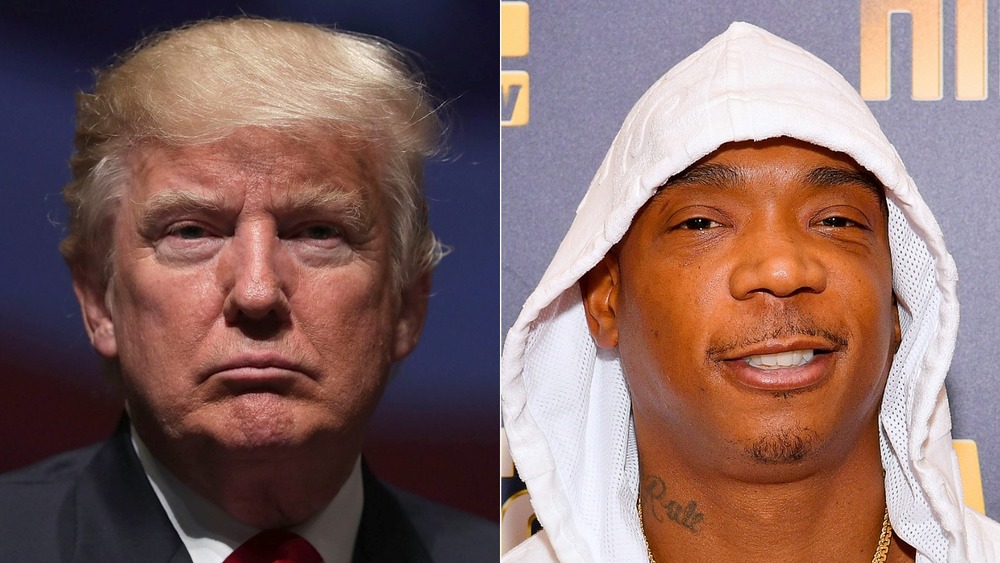 Alex Wong, Dia Dipasupil/Getty Images
Former president Donald Trump is currently banned from Twitter, alongside a whole host of other social media sites — including, but not limited to, TikTok, Snapchat and Pinterest — for his role in the bloody Capitol insurrection. As the BBC reported at the time, his account was "permanently suspended ... due to the risk of further incitement of violence," according to a statement from the company. Trump's followers largely gathered and made plans for the day on Twitter, spurred on by him. 
Meanwhile, right-wing hangout Parler is struggling to even find a host while The Washington Post notes it may soon be subject to an FBI probe. Suffice to say, aside from his newly-founded "Office of the Former President" mailers, there are very few opportunities for Trump to get the word out about his mysterious upcoming plans. However, the Apprentice host's nightmare may soon be over. An unexpected and highly unlikely guardian angel has emerged to give him back his online voice.  
The former president is welcome on the rapper's new app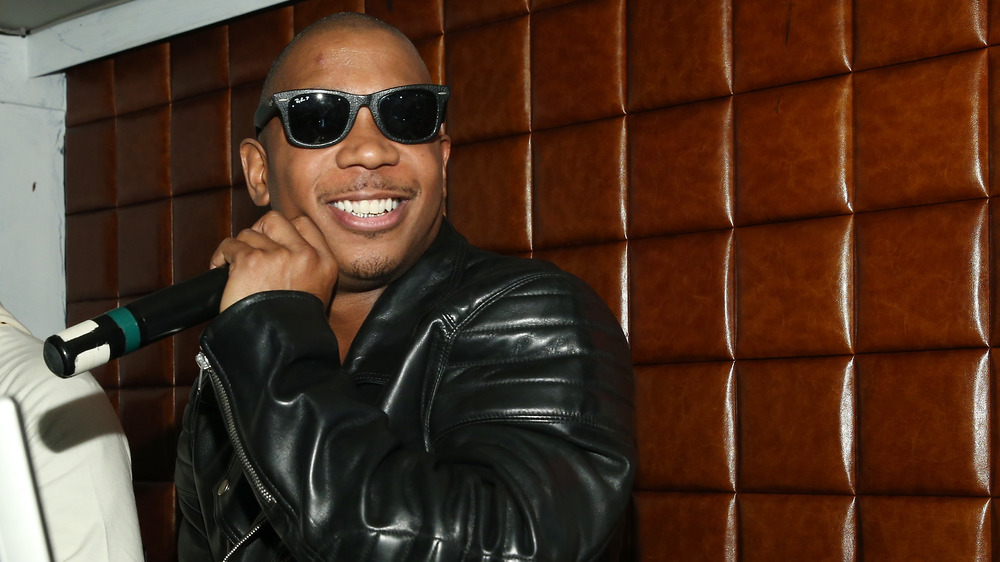 Jemal Countess/Getty Images
Rapper Ja Rule told TMZ the former commander-in-chief is welcome to join his new "celebrity booking app," Iconn, provided the infamous white supremacist group the Proud Boys doesn't come along with him. Ja Rule advised that Trump could make a page and start afresh, in spite of the fact he isn't welcome anywhere else on the internet. However, the rapper is treading carefully, making it clear that Iconn cannot be used to "rile up his base" or do "crazy things." Rule also promised Trump would be kicked off for any shenanigans.
Although the rapper, who's had hit songs alongside the likes of Jennifer Lopez, acknowledged that Twitter founder Jack Dorsey did the right thing by banning Trump, he also argued "this is a slippery slope," even though clearly "something had to be done." However, Ja Rule ultimately advised, "Trump, come on over to Iconn and get yourself a page. But you better behave." It remains to be seen whether the former president takes him up on the offer but considering Trump's infamous love of social media, the odds might be pretty high he does.