Here's Where You Know The Musician In The Stella Artois Super Bowl Commercial From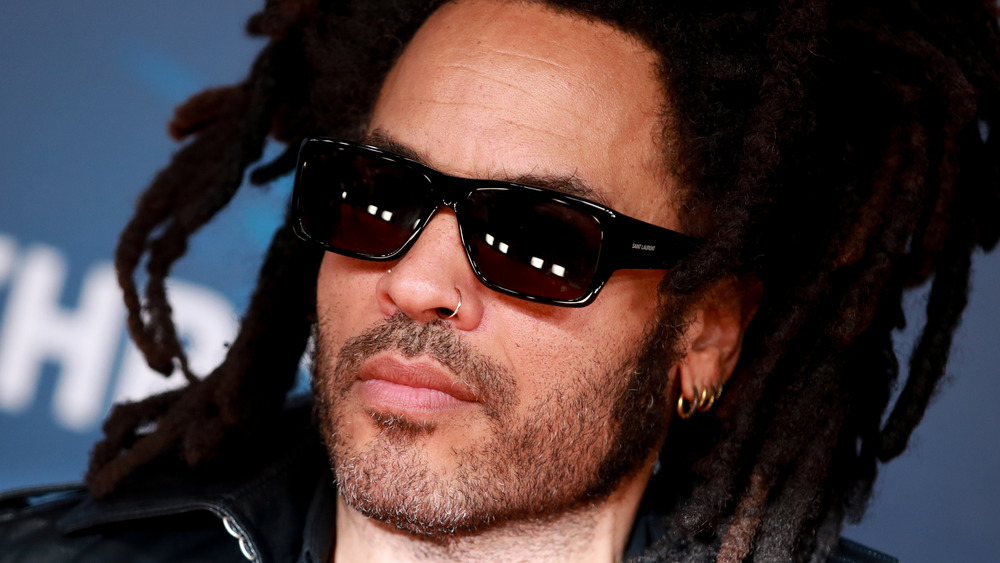 Rich Fury/Getty Images
With Super Bowl week in full swing, you might be wondering where you've seen the iconic musician starring in the new Stella Artois commercial. With his trademark sunglasses and nose ring, the musician is none other than Lenny Kravitz, famous for hits like "Fly Away," "Are You Gonna Go My Way," and "It Ain't Over 'til It's Over" (via Looper).
Although Kravitz is best known for his incredible electric guitar skills, the Stella Artois ad showcases him playing the drums in a heartbeat-like rhythm. Kravitz croons: "We're all born with 2.5 billion heartbeats, that makes you a billionaire. So let's not waste the fortune within us. Invest it. Invest in each other, in the moments we share. [Because] you're rich in life when you're a heartbeat billionaire" (via KYKY). The ad then spins into colorful animations before going back to Kravitz clinking his beer glass. 
It's no secret that Kravitz is one of the most famous rock 'n roll artists of our time, known for music that spans genres like rock, blues, soul, and R&B. Apart from his biggest hits, you might also know him for songs like "Can't Get You Off My Mind," "Again," and "I Belong to You," released with music videos that show off the singer's signature rock-star style and guitar riffs. He has also been nominated for several awards, including two Grammys for songs "American Woman" and "Fly Away" (via Ace Showbiz), and according to The Hollywood Reporter, Kravitz has sold over 40 million albums worldwide.
What else is Lenny Kravitz known for?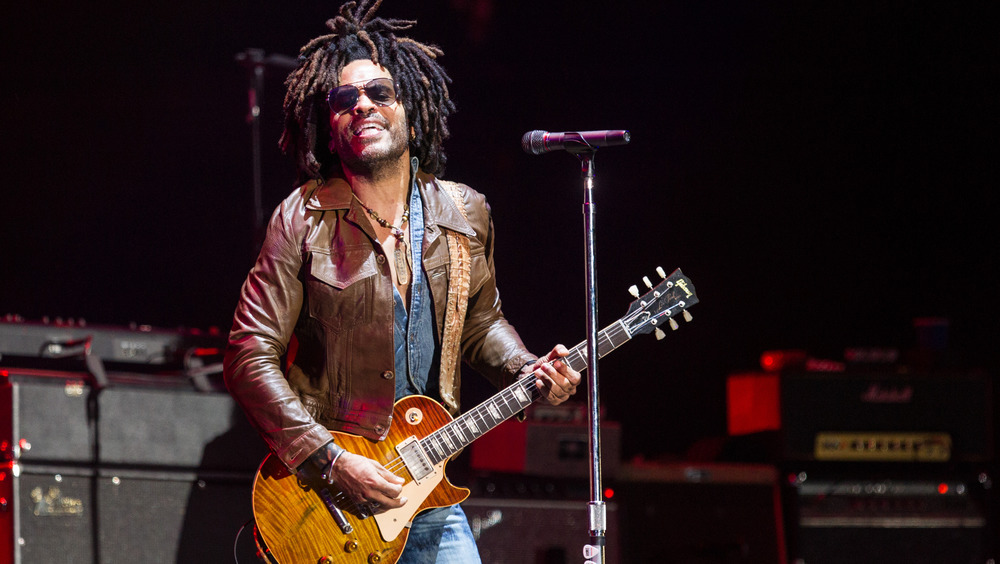 Santiago Bluguermann/Getty Images
You might also remember the new Stella Artois Super Bowl ad star from his 2015 halftime performance at Super Bowl XLIX alongside Katy Perry (via Rolling Stone). The icon is also an actor, best known for his role in The Hunger Games as Cinna, Katniss' creative stylist (via IMDb). And apart from his career successes, you may also know Kravitz as Lisa Bonet's ex and as the father of actress Zoë Kravitz (yeah, major resemblance, and cool factor) (via Harpers Bazaar). 
About his latest Super Bowl commercial with Stella Artois, Lenny Kravitz said, "It's a very powerful message and it comes at a very special moment for everyone to pause and marvel at life's true riches — our time with each other" (via Just Jared). We couldn't agree more, and we're already freaking out about all the Super Bowl commercials, and well, Super Bowl LV too!