Chrissy Teigen Updates Fans After Her Endometriosis Surgery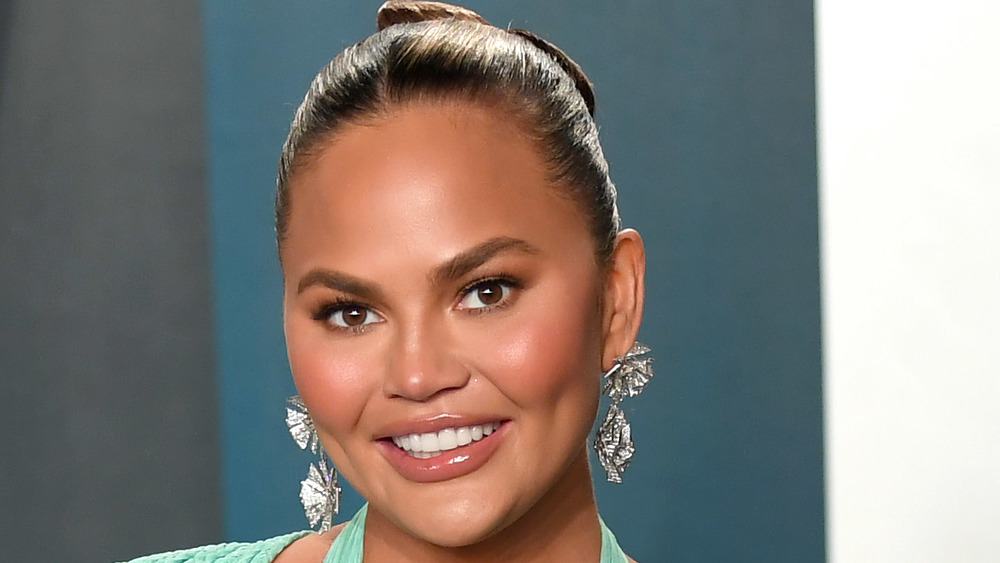 Karwai Tang/Getty Images
Chrissy Teigen's abdomen is covered with bandages decorated with hearts; we know this because she shared footage of her belly on her Instagram stories. The model and foodie just underwent endometriosis surgery to remove tissue growing abnormally outside her uterus. It's approximately five months after Teigen and her husband, John Legend, lost their baby, Jack. Between then and now, Legend gave a heartbreaking Billboard Awards performance dedicated to their love, Teigen decided to go sober, and she's picked up a presidential Twitter follow. 
Through it all, Teigen has endured enormous discomfort in her abdomen, and the pain must also have been a constant reminder of her excruciating loss. "He would have been here any day now," Teigen reflected on Instagram after her surgery. "I'd probably be holding him as we speak... This month is a rough reminder, and to be honest, I thought the worst was over but I guess life and emotions aren't on any sort of schedule."
How Teigen is doing after endometriosis surgery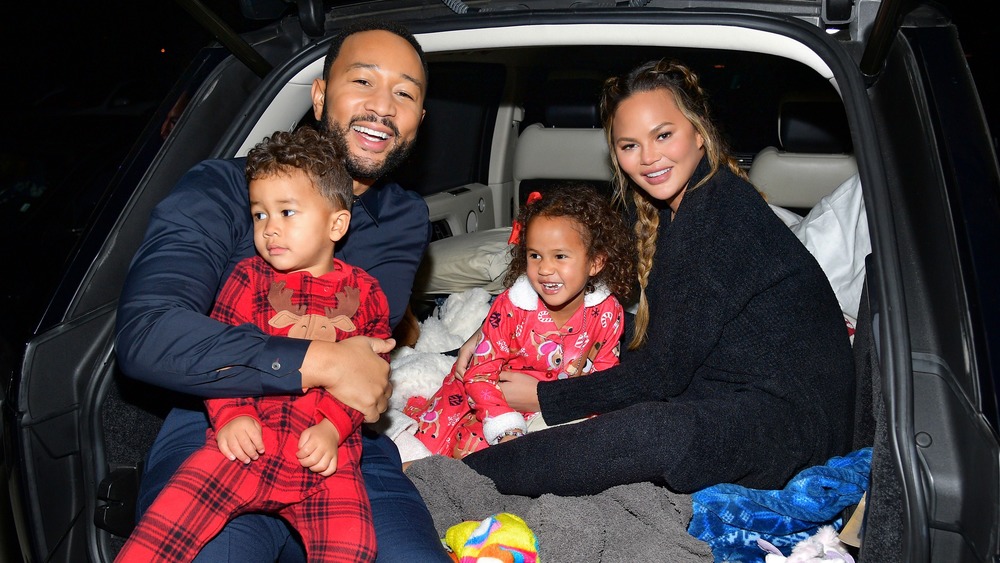 Matt Winkelmeyer/Getty Images
Just as in the past, Teigen continues to control her narrative with her consistently transparent social media presence. "It makes it hard, every little cough and stuff, but it is truly still better than the contractions and the pain of endo," she explained, post-surgery. In her stories, she's notably disoriented, first in the hospital and then at home. In one update from the comfort of her bed, Teigen told followers, "All numbed up. Watching Larry David, Curb Your Enthusiasm." An hour later, she posted another update: this one with donuts. She's bitten into one already, changed her mind, and started on another. (E! News think it's a maple bar.) "It's so good," Teigen groaned appreciatively.
It'll be some time until Teigen is fully recovered. "This one's a toughie," she shared. "Tomorrow is going to be worse." Through it all, though, she's got Legend and an entire world of online support; celebs from Rumer Willis to Naomi Campbell to Mandy Moore have all reached out. And, lest there be any doubt that Teigen's storytelling is making a difference for others, there's this. "I know you won't see this but you have helped me so much in my healing from my miscarriage," wrote one Teigen-follower in response to her latest post. "I wasn't as far along as you are but the pain I feel even four months later still makes it hard to breathe sometimes. All the love to you and your family."