Here's What Jazmine Sullivan And H.E.R.'s Girl Like Me Really Means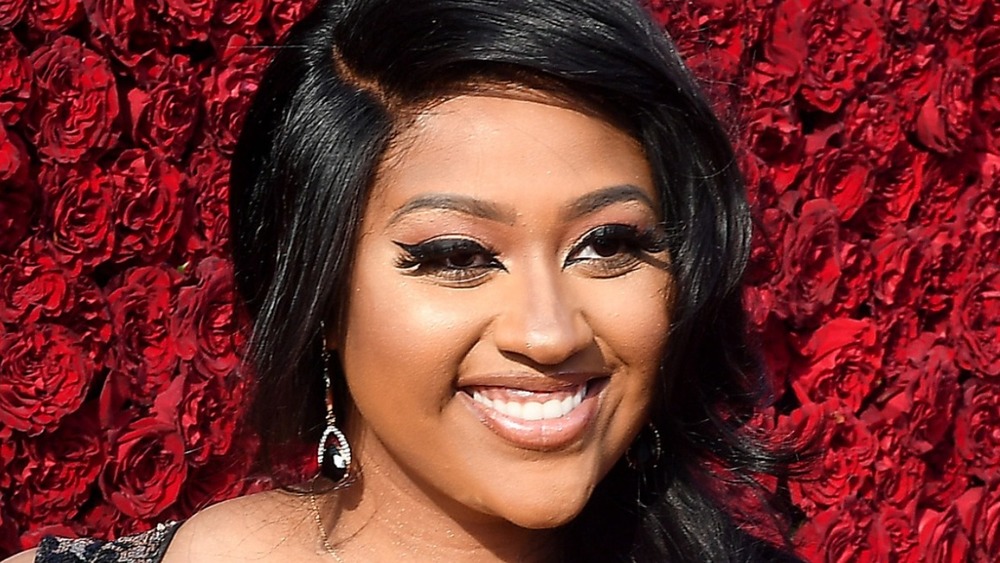 Paras Griffin/Getty Images
Nothing can ever prepare you for how much a breakup will affect you. You can spend years in a committed relationship where you feel seen and understood, yet the minute it ends, it has the power to make you question everything. The days you're broken up turn into weeks, which turn into months then years, and just when you have a sense of who you are and what you want, seeing your partner with someone new brings up hidden insecurities you never knew existed.
Jazmine Sullivan and H.E.R. reflect on the end of a relationship and its impact on them in their single "Girl Like Me," which appears on Sullivan's critically-acclaimed album Heaux Tales. Released on Jan. 8, 2021, Sullivan's long-anticipated EP debuted at No. 1 on the R&B Albums chart and her single "Girl Like Me" snagged No. 10 on the Hot R&B Songs chart, according to Billboard. The soulful singer was intentional about her song choices for this project, and explores serious topics such as body insecurities, sexism, and the objectification of Black women's bodies, and female sexuality per Alternative Press.
Sullivan and H.E.R. get real about failed relationships and the insecurities they unearth in "Girl Like Me."
Jazmine Sullivan and H.E.R. reflect on body insecurities and self worth
Jazmine Sullivan is reclaiming her sexuality on her EP Heaux Tales. In her commentary on the EP, she reflected on the body shaming and sexism that still happens in today's age, according to Pitchfork. "The truth is, women of all ages have been called a 'heaux' at some point in life, whether deserved or not, by some man trying to put us in our place; a place designed to keep us under control, out of the way and usually beneath them. Women are over feeling ashamed about the decision we have made, or chose to make, in regards to our bodies," she explained.
How does this tie into Sullivan and H.E.R.'s smash single? In the first verse of "Girl Like Me", Sullivan questions the validity of love after her partner leaves as seen in the lyrics: "Yeah, I made a profile on Tinder / Since you left me to be with her / I think that means I'm gettin' desperate / Wish I could return to sender." She commits to putting herself out there after being burned in her last relationship, but still isn't certain about the future. She's "desperate" to find love again, yet may not be ready considering how things ended.
Girl Like Me also explores female sexuality and double standards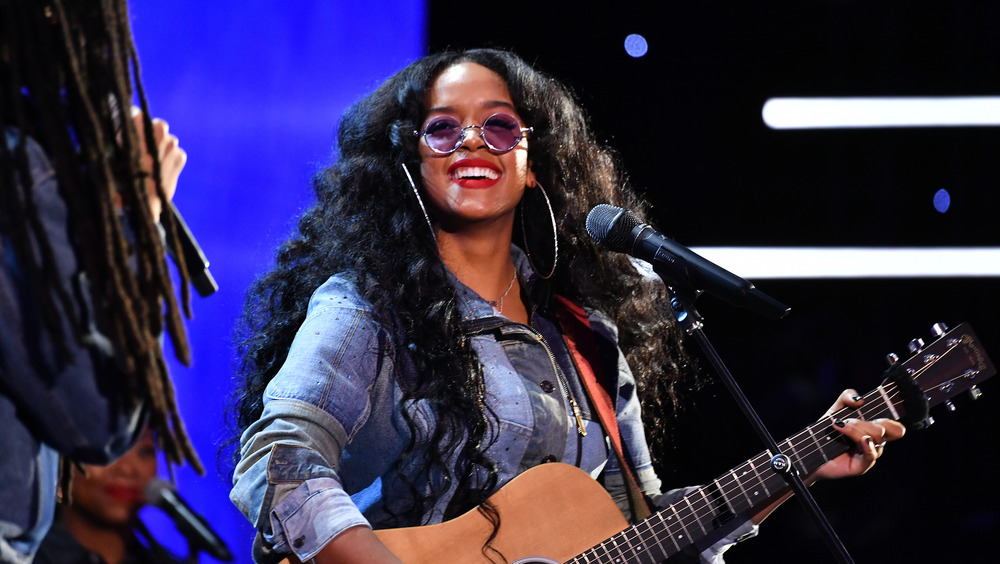 Paras Griffin/Getty Images
Sullivan later second guesses the reason for her breakup, and repeatedly wonders if her ex "wanted something different" and why she wasn't enough. At first glance, the lyrics "It ain't right how these h*es be winnin' / Why they be winnin'? / No hope for a girl like me, how come they be winnin'?" may appear deceptively critical because of the use of the slur, but Jazmine Sullivan makes it a point to redefine the sexist term, according to Rolling Stone. Based on her active use and intentional misspelling of the word "heaux" in the EP title and what she shared earlier about the double standards that exist when it comes to sex, one interpretation of the chorus could be that she envies women who are confident in their sexuality, and sees this self-assurance as "winning."
H.E.R. reiterates this idea in the last two lines of her verse. She compares herself to other women, and then admits that she feels like being a "good girl" (or rather society's perception of a "good girl") isn't worth it when her partner left her for someone else anyway, per Genius. The R&B dream team join together for one of the song's most powerful and honest lines, "So we start acting like we don't care".
You can spend hours trying to figure out why your relationship ended and what could have prevented it, and come up empty. But no relationship should make you question your own worth, period.