Alicia Keys' Moving Super Bowl Performance Has The Internet Buzzing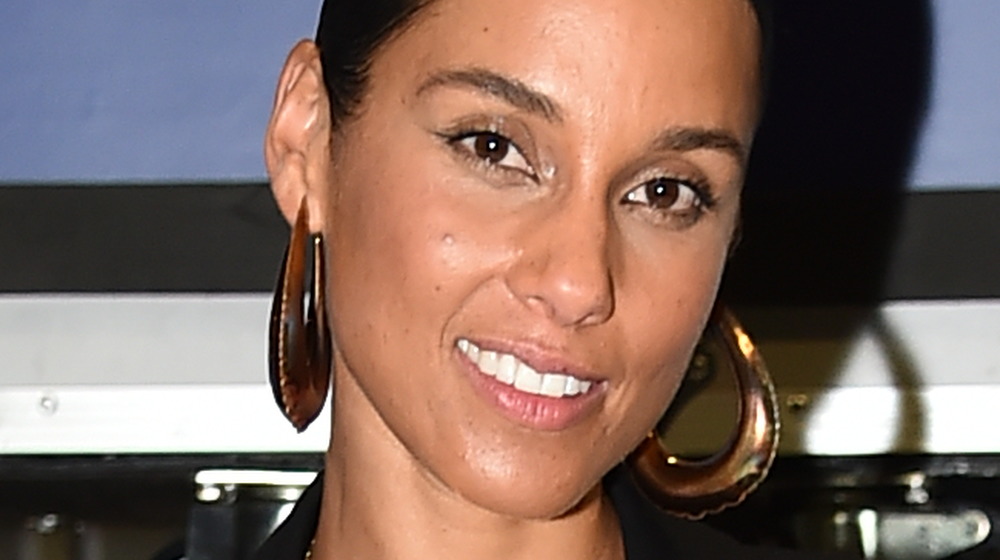 Theo Wargo/Getty Images
It's Super Bowl LV, and the world is ready. We've got our snacks, we've got our jerseys, and we're ready to watch what we all came here to see: A-Listers performing amongst moments of football. While the internet is abuzz while waiting for The Weeknd's halftime performance, fans can't help but be jaw-dropped over the early-game performance that Alicia Keys delivered. The prolific and talented singer performed "Lift Every Voice and Sing," a song that has been historically significant within the Black community, and specifically within the NAACP.
In addition to Keys' gorgeous vocals and stunning stage presence, the performance was emotional due to a sense of comradery that it created before the two football teams went head to head. Indeed, during her performance, both teams lined up in the field end zones, which created a beautiful visual of togetherness.
After such a moving performance, we're wishing we had put tissues on our list of Super Bowl necessities.
Here's the significance behind Alicia Keys' performance
In September of 2020, Alicia Keys released a music video for the song "Lift Every Voice and Sing," in which she is accompanied by a community of Black people, all of whom are wearing masks, Black Lives Matter clothing, and accessories bringing attention to victims of police brutality such as George Floyd. Keys was also clad in a fitting outfit that was incredibly reminiscent of the Black Panthers, driving her point home even further (via Refinery29). The group marched their way to the football field, presumably foreshadowing Keys' Super Bowl performance.
While Keys' performance was beautiful music to our ears, the choice of song meant much more than just beautiful vocals. Indeed, it suggested an important focus on Black lives, "Lift Every Voice and Sing" colloquially being called "The Black National Anthem." It was originally written as a poem by NAACP leader James Weldon Johnson, and then subsequently set to music by his brother John Rosamond Johnson (via the NAACP).
Audiences absolutely loved Keys' contribution to the show tonight, and Twitter is totally buzzing. One user wrote, "I am sobbing grateful tears. Thank you to all my fellow/sister Americans and Americans-to-be who have worked so hard and sacrificed so much to move us to the point where we can all share in this blessed song. Black Lives Matter!" Another fan simply tweeted, "Queen."