Jill Duggar's Surprisingly Candid Confession About Her Marriage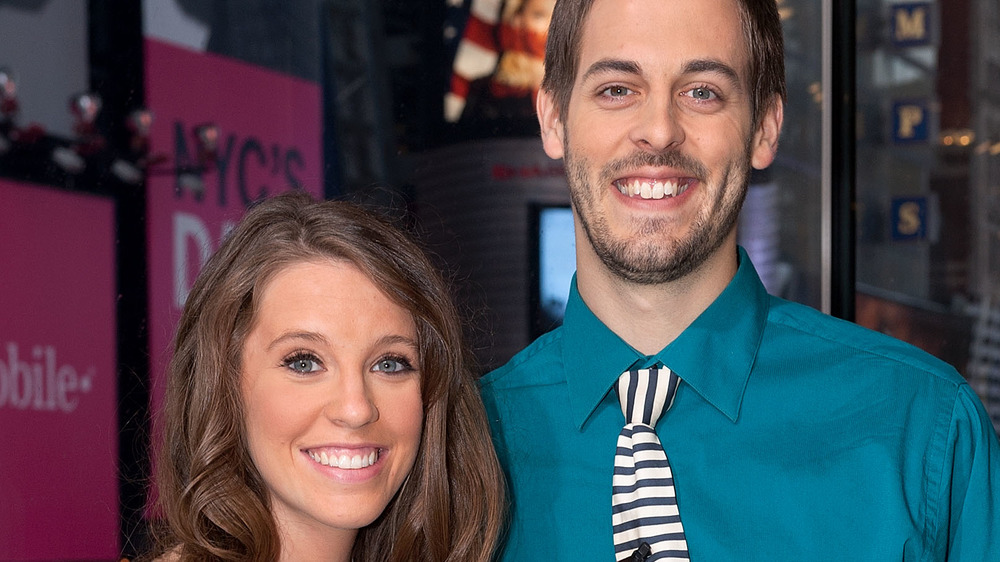 D Dipasupil/Getty Images
Jill Duggar and Derick Dillard are getting honest. The couple recently opened up on YouTube about something fans probably thought they'd never hear about: their sex life. Duggar famously got her start in the public eye as a part of the reality TV show 19 Kids and Counting, in which her parents, Jim Bob and Michelle Duggar, share the experience of navigating parenthood and a household of 21.
The show focused on the love lives and subsequent "courting" of the children as they began to come of age, which for Jill Duggar, began in 2013. She and her father traveled together to meet Derick Dillard, who was in Nepal at the time. The two announced their engagement a year later, and they now have two children.
The couple now have a YouTube channel together, which they describe as being a "peek into [their] lives." In their most recent video, posted Feb. 6, the couple takes viewers through a date of theirs while simultaneously advertising a marriage app, Intimately Us.
Duggar and Dillard dished about their sex life in their most recent YouTube video
Before the couple headed out for their date, Jill Duggar gave a disclaimer that some of the content in the video will be focused more toward the adults. "Sex is a super important part of marriage, but it's also important to prioritize fun and intimacy that leads to a healthy marriage, including a healthy sex life," she says (via ET).
They bring their kids along on the date, which they called a "progressive date," which involves making various stops at different locations. Duggar and Dillard turn back to the camera many times to plug the marriage app. They explain that the app gives them ideas for various date ideas for their progressive date, but on the way to each location, they can participate in "conversation starters" — some of which are child-friendly, and others that are more adult themed.
At one point, a question about sex is asked. "Do you know how you got born?" Dillard asks their kids. "We had a date and then you started growing inside of mommy's tummy." Jill added, "We had a bunch of dates," to which her husband jokes, "We did have four dates in one day, I think ... that one time" (via InTouch Weekly). "Hey, we have a good sex life," Duggar whispered to the camera.