Jill Duggar's Husband Reveals The Head-Turning Reason They Got Married So Young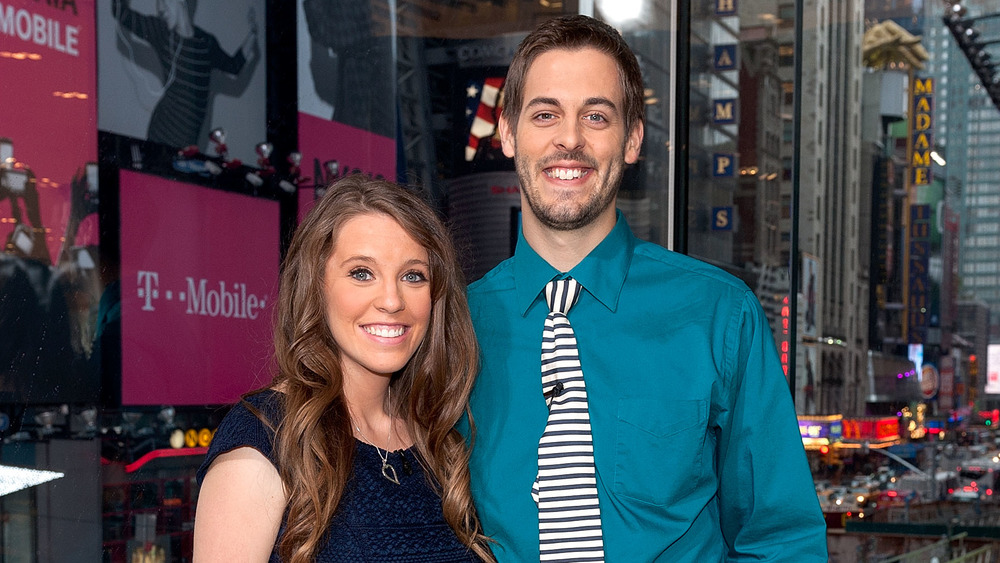 D Dipasupil/Getty Images
The Duggars are a law unto themselves. Over their many years on our airwaves, the Counting On stars have proven themselves adept at handling whatever controversy comes their way, while always remaining resolute in their unique belief system. Love 'em or hate 'em, there's no denying they are a one-of-a-kind family. In recent years, however, certain members of the 19-strong unit have broken out of the fold and made strides in their own right.
Jill Duggar, in particular, is creating a name for herself as an outspoken and self-confident young woman. Recently, the reality star and mother was criticized for supposedly being "caught" drinking alcohol in an Instagram post. She deftly handled the ensuing backlash. Husband Derick Dillard, meanwhile, has no qualms about speaking his mind, especially when it comes to defending his wife. His latest frank revelation proves Dillard is more than happy to spill the beans when asked.
Derick Dillard isn't mincing his words
As In Touch reports, Dillard responded to a cheeky fan comment with an even cheekier response. Duggar's brother Justin recently got engaged to Claire Spivey after just over a year of dating. The fact that they're both still teenagers lead to a fan commenting on one of the former Counting On star's Instagram posts, "Amazingly surprised that your brother is [18] and engaged!!! Why do you guys rush to marry life." Dillard wasted no time responding, matter-of-factly telling the commenter, "because we want to have sex."
Fans were delighted by his honesty, with one enthusing, "Best answer ever!" while another wrote, "Thank you for speaking the ONLY TRUTH." Duggar, meanwhile, joked that her husband is now "more popular" than she is. The couple are distancing themselves from her parents, Michelle and Jim Bob, with the mother of two confirming in a recent YouTube Q&A session, "We're not on the best terms with some of my family." However they are committed to "healing and restoration."