Here's How Sex And The City Creators Are Explaining Samantha's Absence From The Reboot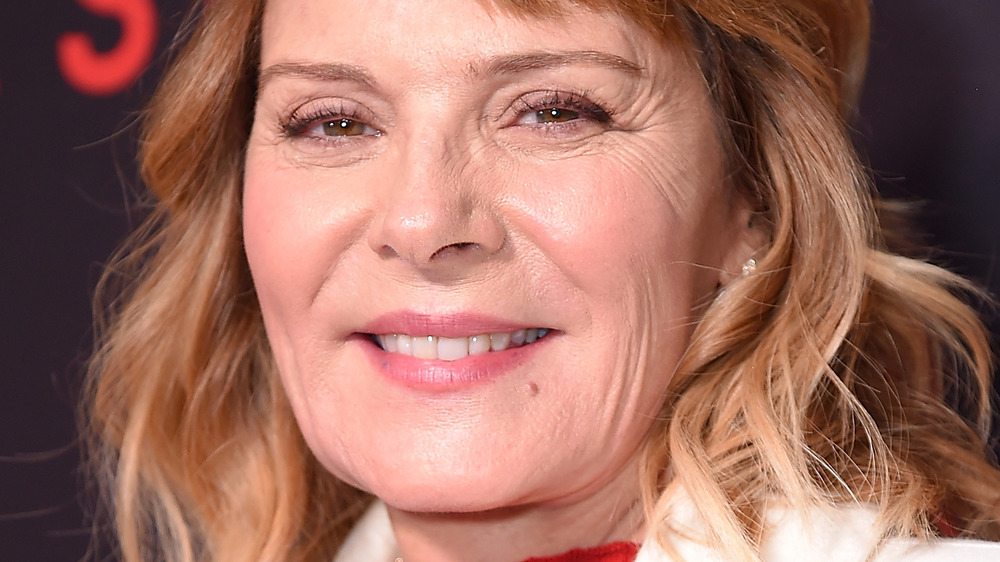 Michael Loccisano/Getty Images
Sex and the City fans everywhere rejoiced when they heard their favorite girls-night show was coming back to the silver screen. But, news of Kim Cattrall's absence from the project undoubtedly knocked off some of the excitement. With speculation swirling around how they would write off one of the show's main characters, the revival's producers recently revealed how the show will cover Samantha Jones' exit.
HBO Max chief content officer Casey Bloys spoke with TV Line about the reboot, titled And Just Like That..., revealing that the original series creator, Michael Patrick King, and Sarah Jessica Parker are the new show's main "creative forces." Bloys explained that the two are "not trying to re-do Sex and the City. They're not trying to say that these characters are reliving their 30s. It is very much a story about women in their 50s, and they are dealing with things that people deal with in their 50s."
As for what that means for Samantha Jones and her role in her friends' lives, Bloys noted that "friendships fade". 
"Just as in real life, people come into your life, people leave. ... And new friendships start," the content officer explained. "So I think it is all very indicative of the real stages, the actual stages of life. They're trying to tell an honest story about being a woman in her 50s in New York. So it should all feel somewhat organic, and the friends that you have when you're 30, you may not have when you're 50."
Samantha's absence from the reboot isn't actually that surprising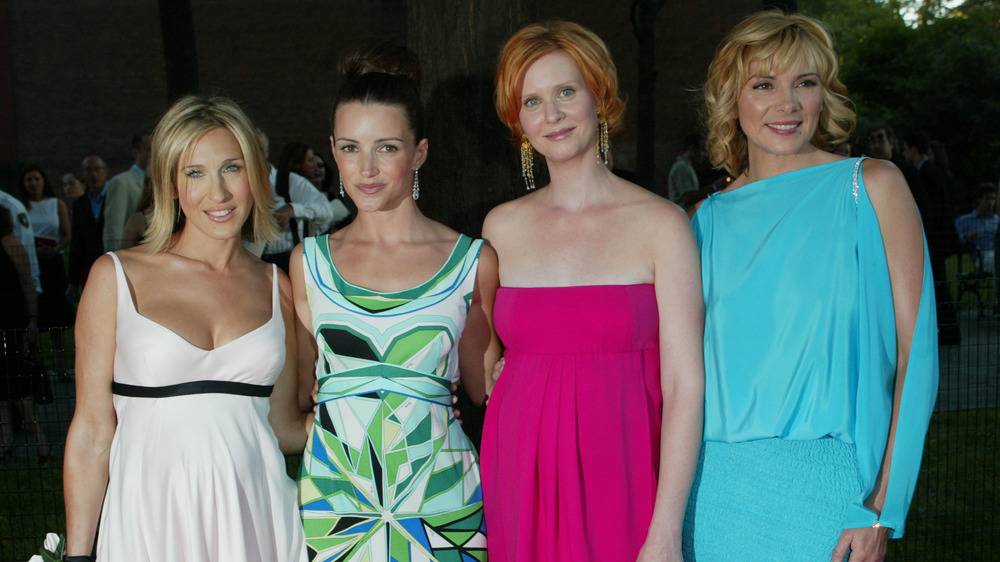 Evan Agostini/Getty Images
Excitement over the series' revival quickly descended into sadness over the glaring absence of Samantha Jones. Following the dramatic end to murmurs that the cast would come back for a third film, in which Kim Cattrall appeared to pull the plug on her role and essentially the whole movie, fans knew that the iconic character might never return. Sarah Jessica Parker told Extra she was "disappointed" by the outcome at the time, but Cattrall later insisted to Piers Morgan that the answer was always "thank you, but no." 
The feud rumors sparked during the show's original run, which aired from 1998 and 2004, with Cattrall allegedly taking a lot of the spotlight from the show's main character, obviously played by Parker, the New York Post reports. Parker, however, has long denied a feud. Cattrall, on the other hand, has been more than outspoken about her feelings for Parker. While two of the other four main characters, played by Cynthia Nixon and Kristin Davis, will return for the reboot, Parker explained that they will dearly miss Samantha Jones. When she shared the teaser for the new series on Instagram, a fan commented, "Happy to see you back but will miss Kim/Samantha," to which Parker replied, "We will too. We loved her so. X," Page Six reports.
Since Cattrall has long indicated her disinterest in the reboot, and had previously noted that she and her castmates were co-workers rather than friends, maybe the series' portrayal isn't far off from real life. Nonetheless, And Just Like That... certainly has a void to fill.