The Surprising Reason JoJo Fletcher And Jordan Rodgers First Stayed Together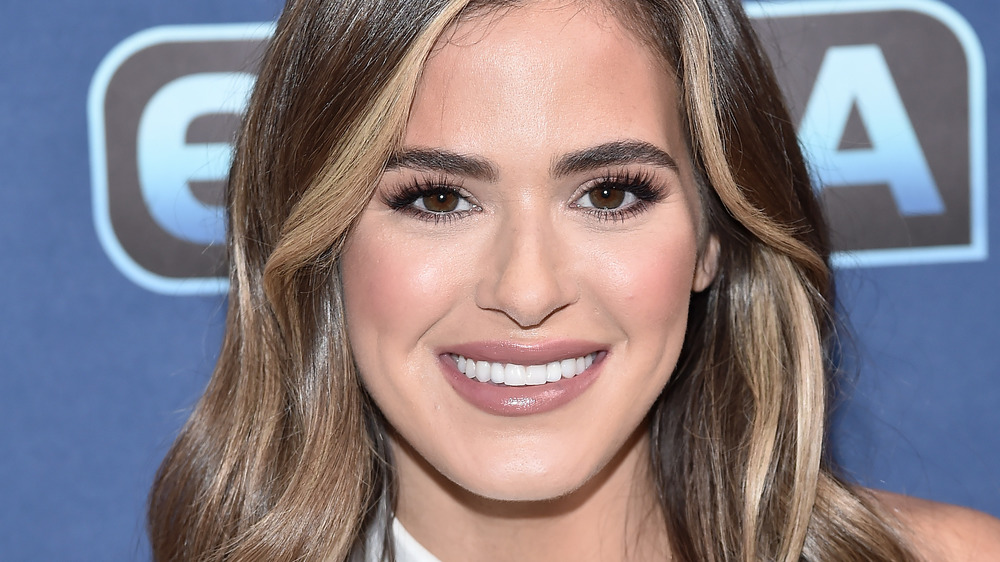 Steven Ferdman/Getty Images
For those who wonder whether or not The Bachelorette is real, JoJo Fletcher and Jordan Rodgers have certainly shown that the show's contestants can find love on reality TV. But, despite their long-term relationship, the two recently came clean about what kept them together originally.
In an interview with Us Weekly, the couple shared that the pressure from Bachelor Nation and their family and friends proved to be a reason that they wanted to make their romance last. "I think that was one of the reasons why we stayed together in the beginning. There were so many reasons why we thought we should not be together," Fletcher shared. Clearly, making sure they didn't let the show's fans down seemed to be a priority that added extra pressure to their fledgling relationship. Rodgers echoed her sentiment, but both agreed that they've moved beyond that stage now that they've been together for almost five years. Fletcher continued, "Obviously, we're far past that, but I think in the beginning, there is that sense of pressure."
According to People, the pair had a rocky road during the early stages of their relationship — even without the added spotlight. "Our first year after the show was very difficult," she said last year. "We went through a lot of different struggles." The two met while filming the 12th season of The Bachelorette in 2016, with Rodgers getting down on one knee at the end of the series that August, the outlet notes.
JoJo Fletcher and Jordan Rodgers have postponed their wedding again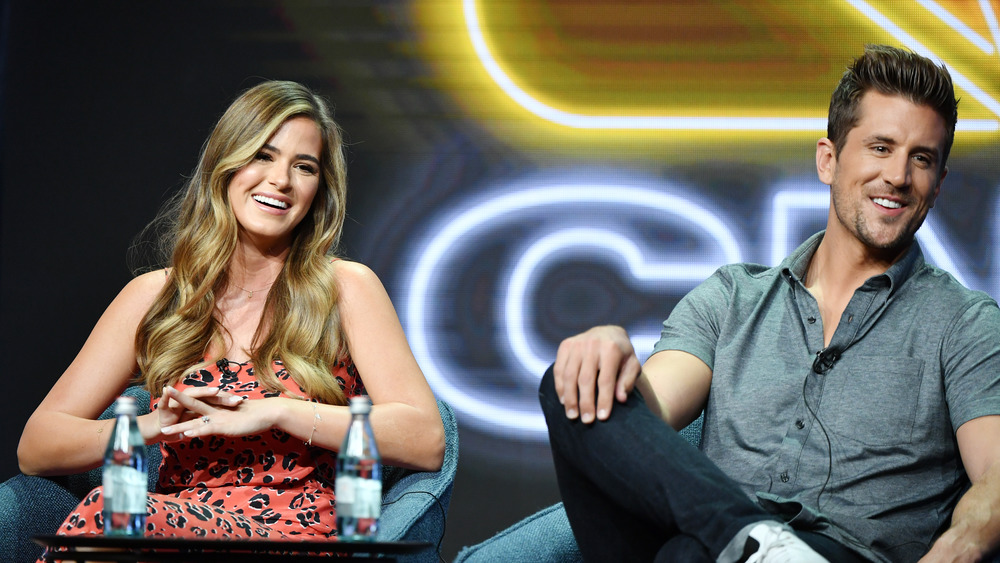 Amy Sussman/Getty Images
Bachelor Nation's standout couple still have yet to tie the knot. The pair originally had their nuptials slated for June of 2020 and had to postpone their ceremony to May of 2021, People reports. Unfortunately, the venue has alerted them that they currently only allow 10 guests, including staff. Since the couple has waited years to celebrate their marriage, finding the right time seems to be a big issue.
Rodgers explained to Hollywood Life, "We're kind of in a place now where we're realizing that even when May rolls around, that it still might not be open enough to have a safe, normal-ish wedding where family and friends can travel in and we can have what we've been working on and planning for so long to have. So it's looking more likely than not that we are going to have to postpone."
Without a wedding date, the two joked that they may be the Bachelor couple with the longest engagement. Last year, Fletcher told Extra that she wants to get married no matter what. "I think that Jordan and I have decided, like, if it's not going to work out to have this huge, extravagant wedding that we really have dreamed up, we'll still do it on our own, together," she said. Only time will tell if she and her fiancé get the dream wedding they've always imagined.