Salma Hayek Reveals How She Really Felt Filming Her Desperado Love Scene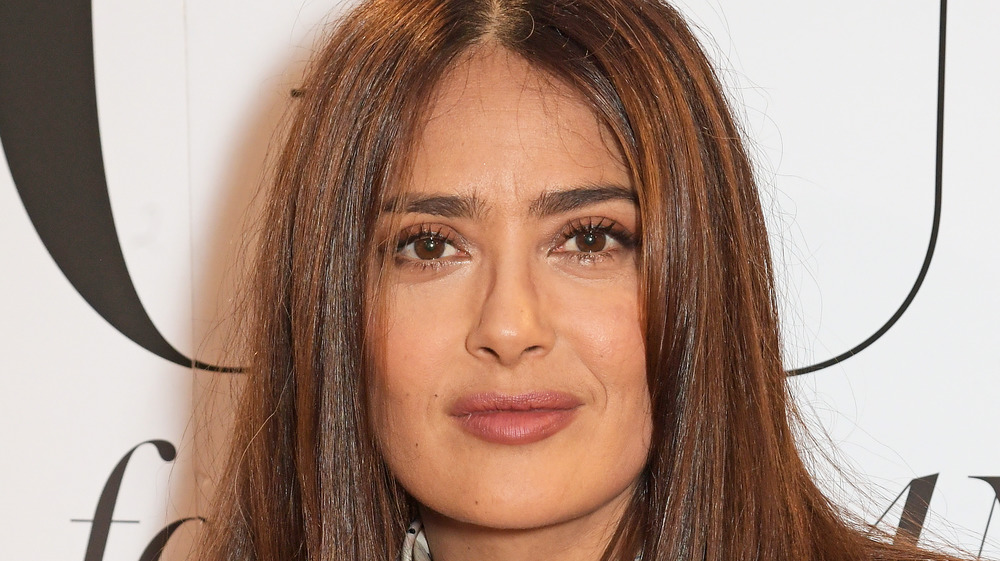 David M. Benett/Getty Images
While actors and actresses can make love scenes seem extremely seamless, behind the scenes, some struggle with it more than others. In her recent appearance on Dax Shepard and Monica Padman's podcast, Armchair Expert, actress Salma Hayek spoke about her experience on the set of Robert Rodriguez's 1995 film Desperado — a moment in her career that she considered to be her big break. Hayek explained that she was not told that there was going to be a love scene between herself and her co-star, Antonio Banderas, before it happened; it wasn't until after production began that she was told about the scene (via Just Jared).
Hayek said she was very close friends with Rodriguez and his wife at the time, Elizabeth, both of whom encouraged her to do the scene and made her feel safe about it by shooting it on a closed set, where only they, Hayek, and Banderas would be present. According to The Hollywood Reporter, the Frida star said, "So, when we were going to start shooting, I started to sob," and kept repeating to the other three on set, "I don't know that I can do it. I'm afraid."
Hayek worried what her family would think of her after watching Desperado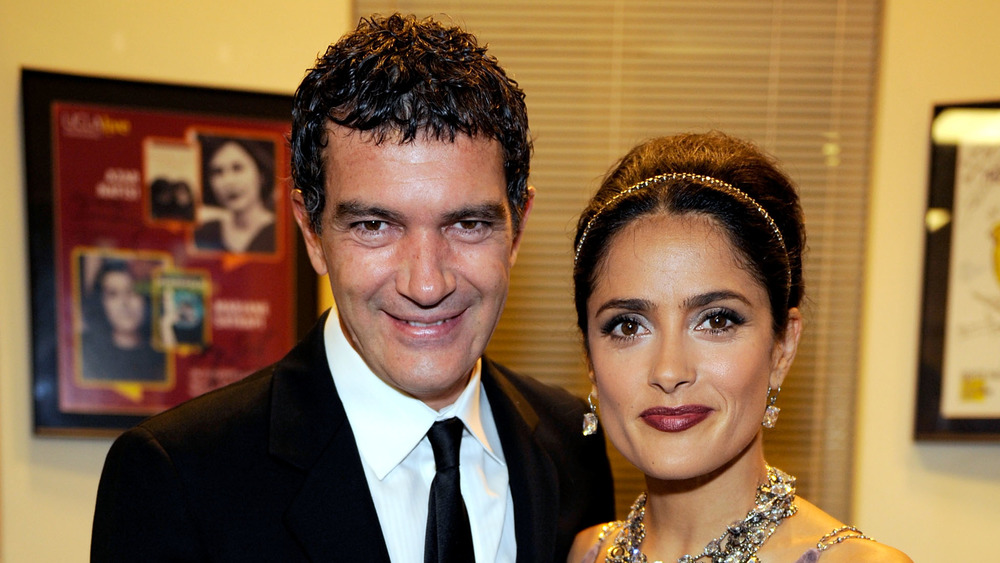 Kevork Djansezian/Getty Images
Salma Hayek further explained, "One of the things I was afraid of was Antonio — he was an absolute gentleman and so nice, and we're still super close friends — but he was very free. It scared me that for him, it was like nothing. I started crying, and he was like, 'Oh my God. You're making me feel terrible.' And I was so embarrassed that I was crying." While speaking on the podcast, however, Hayek made sure to convey that neither Banderas nor Rodriguez ever made her feel pressured into doing the love scene, calling them "amazing."
Her biggest anxieties and embarrassments from shooting the scene came from worrying over how her family would feel about it. "I keep thinking of my father and my brother," the 2003 Oscar nominee said. "And are they going to see it? And are they going to get teased? Guys don't have that. Your father will be, 'Yeah! That's my son!'" she said of the gender inequality of men and women shooting intimate scenes.
In the end, Hayek did take her father and brother to see the film, but they allegedly left the theater during the love scene and came back after. "You want your father to be nothing but proud of you," Hayek said (via The Hollywood Reporter).