The Real Difference Between Matte And Dewy Foundations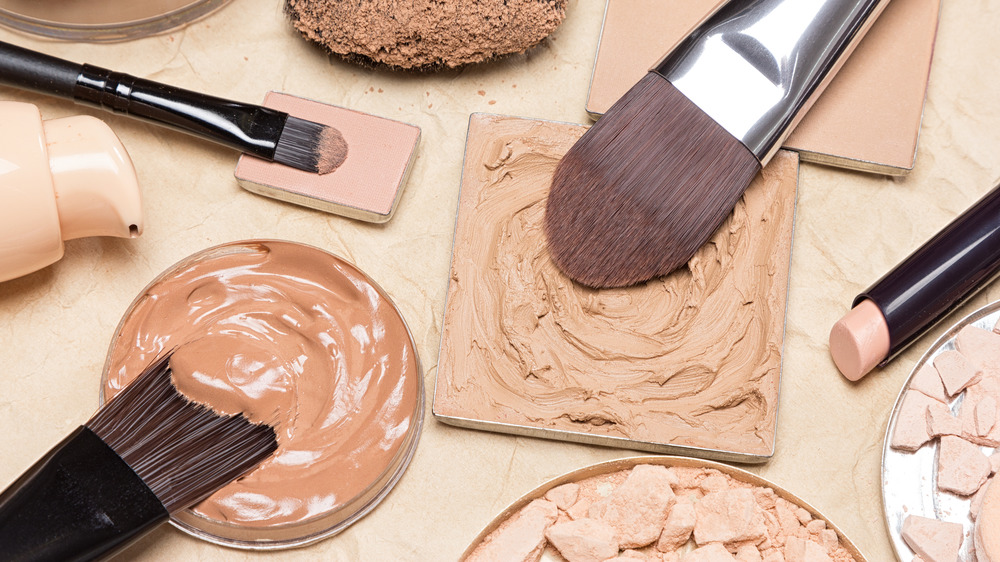 Shutterstock
If your beauty bag needs an update, one of the first things you should consider is a new foundation. But these days, it's not so easy to pick one as both matte and dewy foundation are totally on-trend. To help out with the decision-making, we ask: What exactly is the difference between the two?
According to celebrity makeup artist Michael Brown, it's all about the finish. To MamaMia: "Matte will have less glow, light reflective properties and often gives a velvet smooth finish to skin, whereas dewy is very light reflecting, is more often than not a lighter feel/texture and has major glow factor."
As William Ahrens, Director of Product Development at MAKE, elaborated to StyleCaster, dewy foundations work well for people who have "normal to dry skin," and such foundation also helps to hydrate the skin. For people with oily skin, however, this foundation type isn't recommended, as it can lead to a 'greasy" appearance (finish). He notes, "This formula is not ideal for an acne-prone skin type."
Matte foundation is better for oily skin while dewy foundation is better for dry skin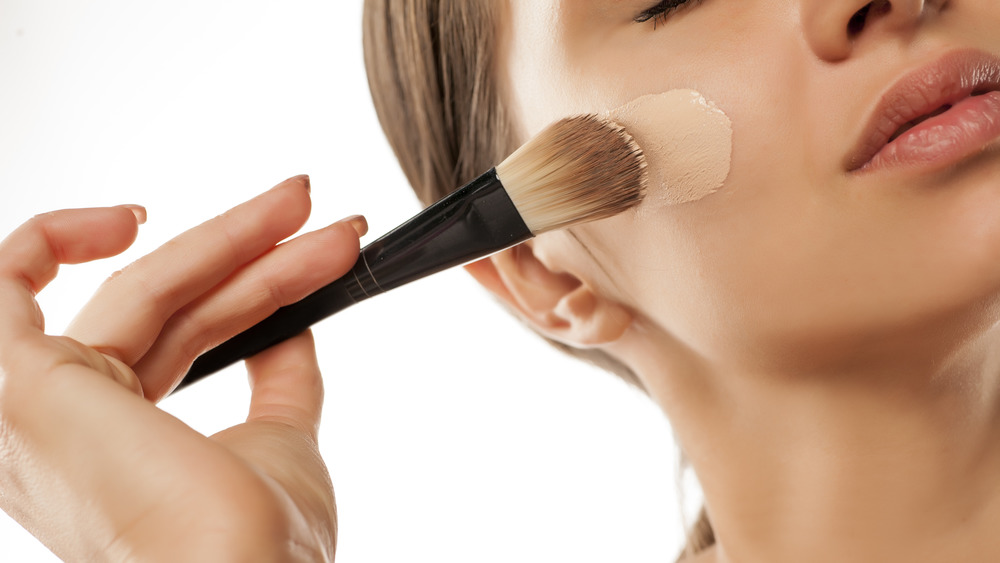 Shutterstock
Matte foundation, on the other hand, is indeed ideal for oily skin. As Brown told MamaMia, matte finishes create more balance and control and it can also create a smoother finish for people with textured skin, such as from scarring or acne. What's more, he adds that matte foundation typically lasts longer and "is usually associated with a higher coverage."
And so there you have, when it comes to foundation, it comes down to the finish and what works best with your skin type: oily, dry, or normal. As for application, whether you opt for a matte or a dewy foundation (or both!), it's wise to invest in a makeup brush. According to Byrdie, brushes work great with liquid foundation especially, and they can easily create a precise finish.
Further, a foundation brush can also help save time, as William Ahrens explained. "As a professional makeup artist, using brushes not only speeds up the process as you work, but also maximizes the best use of all makeup products" (via StyleCaster). "Basic techniques like contouring and blending and working in specific areas would take much longer."