Fans Think Meghan And Harry Snubbed Princess Eugenie Again. Here's Why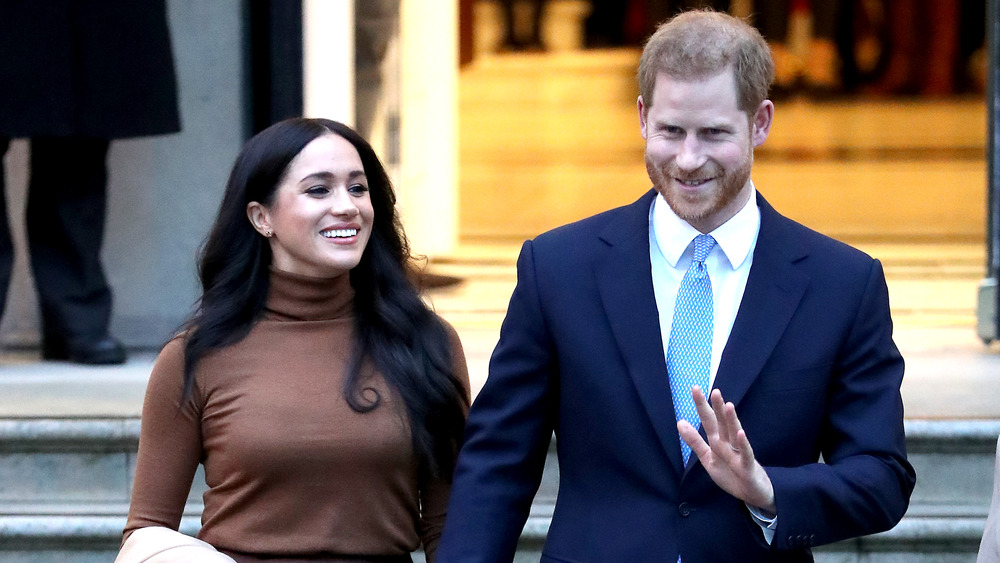 Chris Jackson/Getty Images
Because we all delight in a whispering, here are the juicy details: Princess Eugenie is out of the hospital, and getting, we hope, some much-needed R&R after giving birth to a beautiful baby boy. And while it hasn't been a week yet (as both internet drama queens and the Daily Mail are quick to point out), Meghan and Harry have news of their own. After a miscarriage, which Meghan was brave enough to describe in a New York Times op-ed, and during which Markle "watch[ed] my husband's heart break as he tried to hold the shattered pieces of mine," the two are pregnant again.
Shouldn't we celebrate? Not according to many gossip columns. Meghan and Harry didn't wait long enough, they cry, and "eclipsed" Eugenie's news. Shouldn't they have waited until Eugenie and Jack announced their baby's name to announce their own glad tidings? And remember that time that Meghan and Harry announced they were pregnant with Archie, at the same time that Eugenie was getting married? Talk about a faux pas. Eugenie was, per the Daily Mail, outraged. Obviously, says Twitter, Meghan and Harry are trying to steal her thunder again.
Of course, while tabloids like the Daily Mail and the Daily Express might have you think otherwise, others are using their Twitter soapboxes to bite back. 
Some jump to Meghan and Harry's defense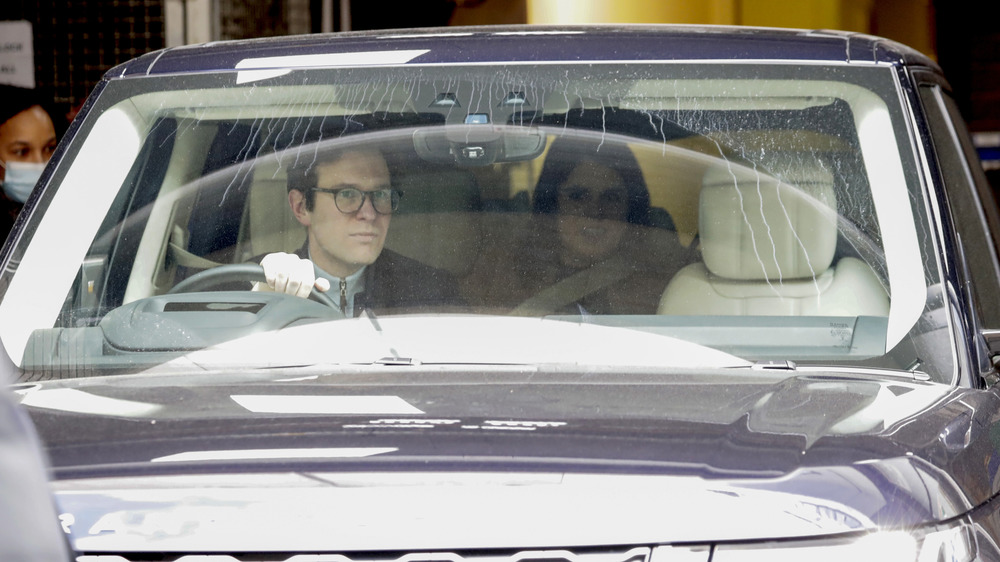 John Phillips/Getty Images
As shocking as it may seem, there are those on the Twitterverse who aren't enraged that Meghan and Harry are expecting. Quite the opposite. Enter British football (soccer) coach Gary Neville, who got straight to the point. "The treatment of Harry and Meghan is bullying," he wrote. "Its [sic] awful and needs to stop!" MP Dawn Butler, the first elected Black female government minister, also cut through the fray. "Why are you so bothered by Meghan & Harry?" she chided. "She had a miscarriage and now she is sharing this happy news on her own terms. Either be happy for them or leave them alone." The Guardian's beauty columnist, Sali Hughes, was also disgusted. "What an absolute show of itself Britain makes in all matters relating to Meghan and Harry," she cried. "Apart from being creepy, obsessive, blatantly racist, and trolling, it is utterly mortifying for the whole country."
To which, we would add: Does anybody else get the feeling that the whole world's been watching a little too much of Netflix's Bridgerton? And that we're all trying our hands at being Lady Whistledowns? And that maybe we should just take a moment and let live?