The Truth About The Kate Plus 8 House Kate Gosselin Just Sold
Noel Vasquez/Getty Images
The world was first introduced to the Gosselin family in 2007 on TLC's reality show Jon and Kate Plus 8. The show followed a young couple and their family, which had grown drastically — practically overnight — thanks to two multiple births. After Jon and Kate split, the show was reincarnated as, simply, Kate Plus 8, and viewers got to watch as mom Kate Gosselin and kids lived their lives based out of their large home in Pennsylvania. Now, Kate has sold the famous house for a cool $1.1 million (via People).  
The big brick home was built in 1997 on 23 acres of land, which feature trees, grass, and lovely landscaping. The house is an impressive 7,591-square-feet and comes with high-end features like oak and cherry hardwood floors and a game room that opens up to a large backyard patio. And with six bedrooms and seven bathrooms, it's perfect for a large family.
The official Kate Plus 8 house listing boasts many impressive features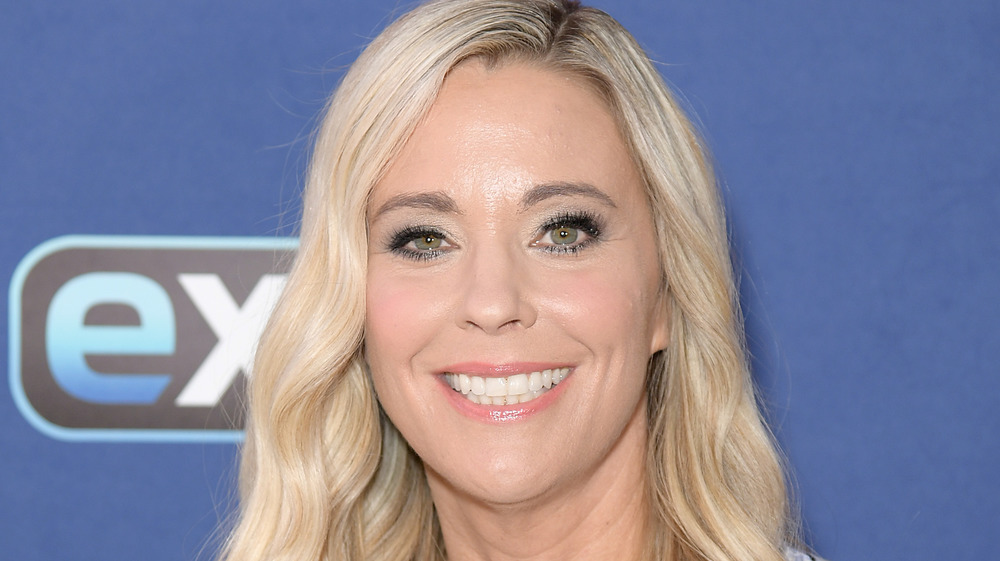 Michael Loccisano/Getty Images
According to the Zillow listing, the former Kate Plus 8 house also features a very large and professionally appointed chef's kitchen with a whopping three ovens, a six-burner stove top, and two dishwashers. And while we don't know who the buyer is, it's safe to say that if they plan to use such a fully stocked kitchen, they'd better have the room to host and feed a whole lot of people. Luckily, the house boasts a big formal dining room, featuring a working fireplace, a great deal of built-in storage and cabinetry, plus crown moulding on the tray ceiling.
You could also entertain a large group outside, thanks to a saltwater pool and hot tub, complete with a winding waterslide. In case you're wondering why Kate Gosselin would sell the family home, we don't actually have an official answer. Some have posited that financial troubles could be to blame. It could also be, however, that while we all imagine the Gosselin kids as very young, the twins are now 20 years old and the famous sextuplets are 18 — the time when kids start heading out into the world; it would be an awfully big house for Kate alone (via People).