Fans Can't Get Over This Old Photo Of Kris Jenner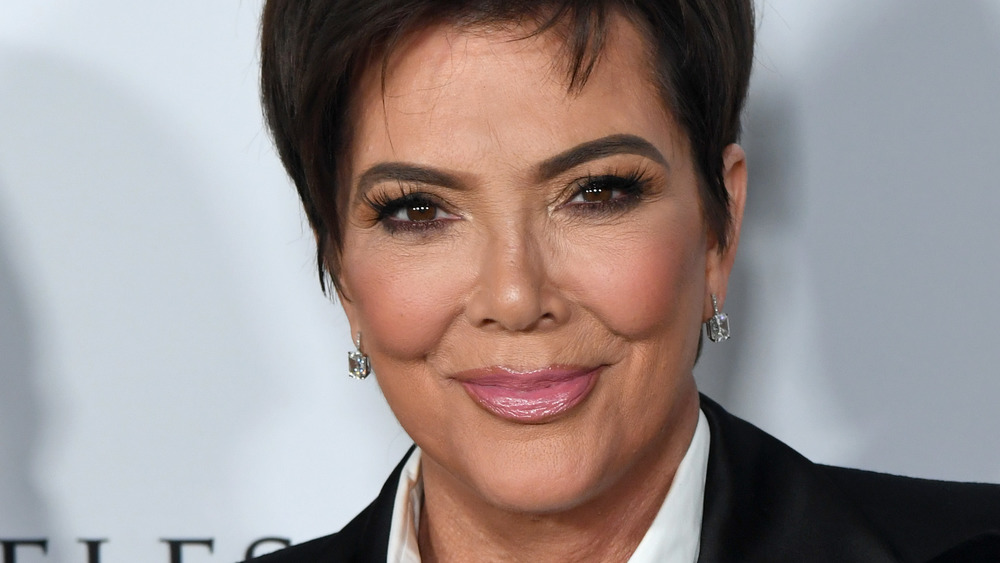 Kevin Winter/Getty Images
Although we're used to seeing Kris Jenner in full glam makeup, her trademark black pixie cut, and suits, it's a totally new photo that has fans reeling. Shared on Reddit, the photo in question shows a teenage Jenner smiling at the camera in black graduation garb, with Farrah Fawcett-style brown waves and super-thin eyebrows. Even though the times have changed, Jenner's face actually looks exactly the same — and we can't get over it!
Shared on the social platform with the simple caption "Young Kris 😍," the photo has gotten all kinds of traction in light of how different the Kardashian mom's style was. Some commenters are stunned at her hair, considering that Jenner is known for her pitch-black short cuts. One Reddit user said, "I'm actually shocked to see her with hair this long," as it may be the first time anyone has seen Kris Jenner with light brown, below-the-shoulder tresses. Another user was more critical, saying, "she looks gorgeous but those brows were not doing her any favor[s]. Made her eyes look so far apart." We actually think Jenner has the '70s to thank for that!
So, which family member looks like Kris the most?
Another discussion popping up after Kris Jenner's teenage photo was shared, is which family member takes after her the most, and the consensus is all over the place. One Redditor observed, "Holy cannoli, Penelope resembles young Kris a lot" and we have to agree — the chestnut hair color and toothy smile is a dead ringer for Kourtney Kardashian's daughter. But other users felt differently, such as one who said, "I see so much Khloe in her in this picture. Usually she's Kendall's doppelgänger." We have to agree, too, that the picture is pure Khloe, from the same nose to the hair color and cheekbones.
While Kardashian fans already think Kourtney is turning into her mom Kris (via Screen Rant), wearing even more and more suits that recall her mom's signature style, many Reddit commenters had to agree after seeing the photo. In fact, one noted, "it's strange, I can see Kourtney completely but not Kim despite them looking so similar." And to be honest, we kind of have to agree again. Proving that the Kardashian-Jenner sisters all take after their mom in a different way, it's obvious Kris passed along her incredible genes.