Why Dolly Parton Turned Down A Statue In Her Honor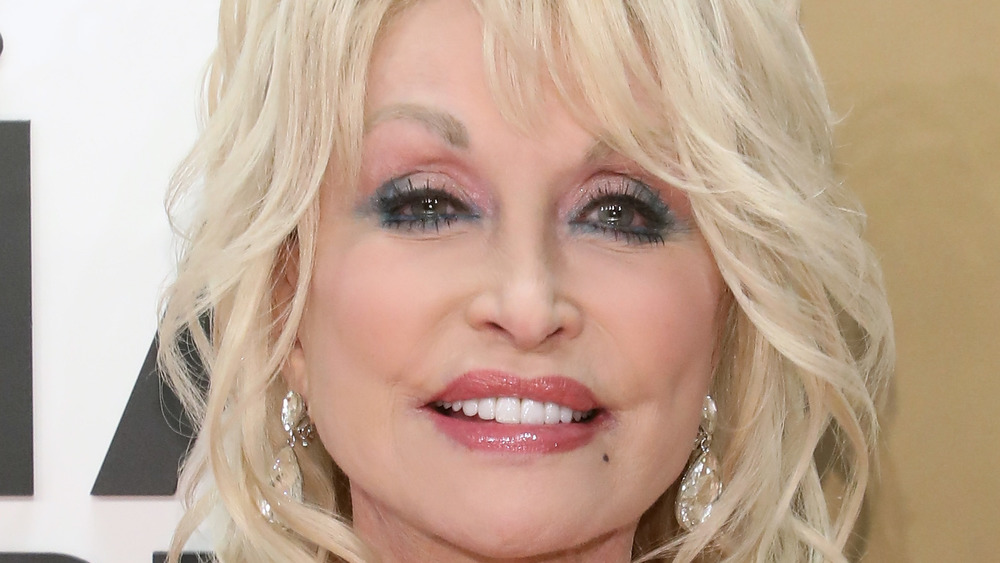 Taylor Hill/Getty Images
Between recording a music video during quarantine to uplift her fans' spirits to re-recording her hit, "9-5," for her Super Bowl commercial with SquareSpace, Dolly Parton has been as busy as ever. Recently, her home state of Tennessee wanted to honor her by creating a statue of her likeness at the State Capitol — but the country super star gracefully declined. And this isn't the first time she turned down a big honor.
President Donald Trump offered her the Medal of Freedom twice, but Parton turned it down due to her husband's illness and the dangers of traveling throughout the pandemic. On The Today Show, Parton said, "I couldn't accept it because my husband was ill, and then they asked me again about it, and I wouldn't travel because of the COVID."
When asked if she would have accepted it from President Joe Biden, Parton offered, "Now I feel like if I take it, I'll be doing politics, so I'm not sure."
"But I don't work for those awards," she added. "It'd be nice but I'm not sure that I even deserve it. But it's a nice compliment for people to think that I might deserve it."
Below, find out Parton's reason for declining the construction of a statue in her honor.
Dolly Parton didn't want to be 'put on a pedestal' due to the state of the world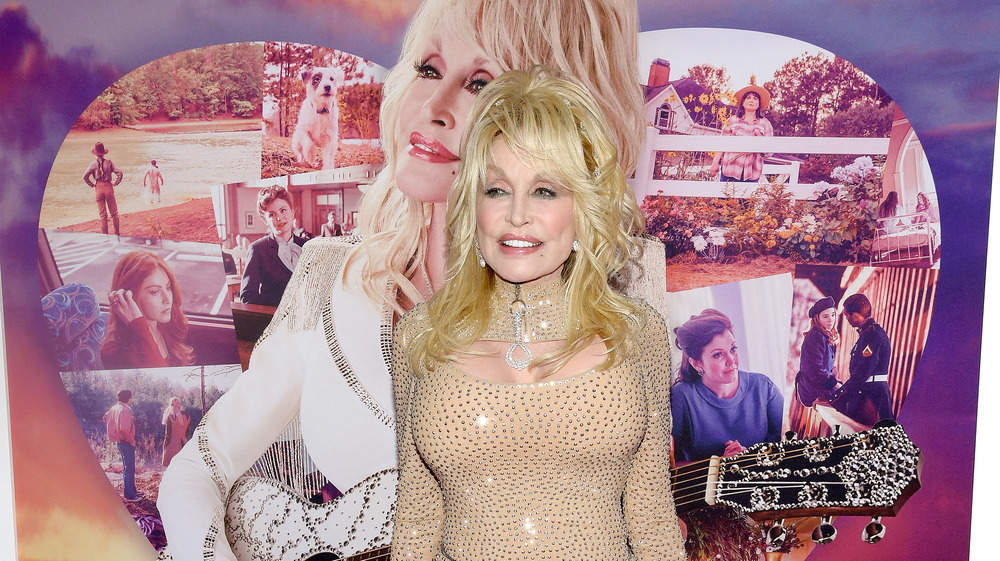 Jason Kempin/Getty Images
According to Rolling Stone, in January 2021, state House Member John Windle put forward a bill that would elect to place Dolly Parton's likeness outside of the State Capitol — but the star took to Instagram to ask that the bill be dropped. "I want to thank the Tennessee legislature for their consideration of a bill to erect a statue of me on the Capitol grounds," Parton wrote. "I am honored and humbled by their intention, but I have asked the leaders of the state legislature to remove the bill from any and all consideration."
"Given all that is going on in the world, I don't think putting me on a pedestal is appropriate at this time," she continued. "I hope, though, that somewhere down the road several years from now or perhaps after I'm gone if you still feel I deserve it, then I'm certain I will stand proud in our great State Capitol as a grateful Tennessean."
"In the meantime, I'll continue to try to do good work to make this great state proud," she finished.
Deadline reports that the statue of Dolly Parton's likeness would have been funded by private donations and paid homage to her hefty philanthropic work in her home state, which includes her Imagination Library, the employment of thousands at her Dollywood theme park, and her considerable donation to Vanderbilt University for a COVID-19 vaccine.