Khloe Kardashian Lets Her Feelings Be Known About The Jordyn Woods Situation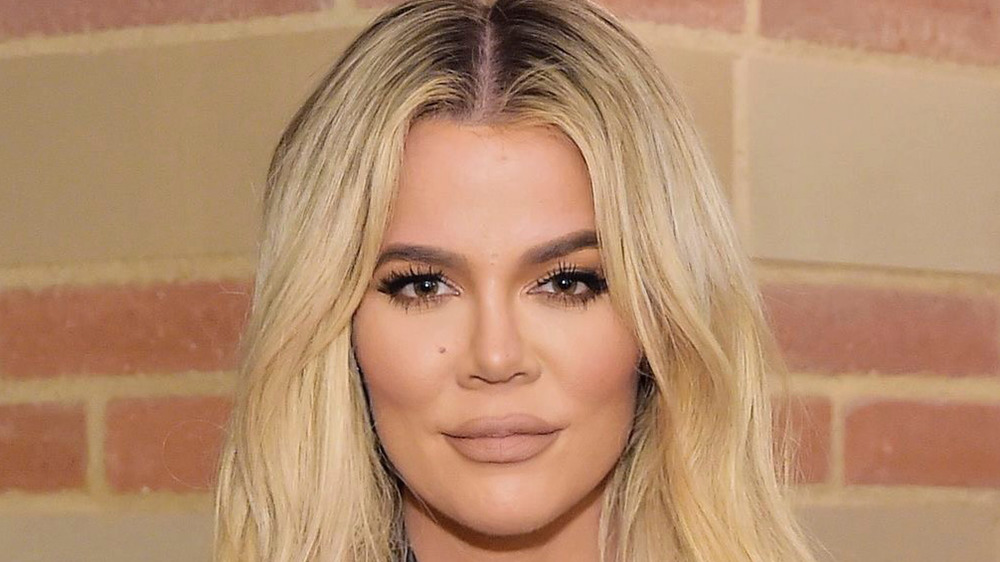 Stefanie Keenan/Getty Images
It has been just over two years since the drama between Khloe Kardashian, Jordyn Woods, and Tristan Thompson. For those who need the quick reminder: Thompson reportedly cheated on Kardashian with Woods, a longtime best friend of Kardashian's sister Kylie Jenner, who she was also living with at the time of the alleged incident (via InStyle). The fallout resulted in the reality star and professional basketball player splitting up and Woods moving out of Jenner's place. 
The scandal was splashed across news headlines and was addressed in the season 16 Keeping Up With The Kardashians finale (via W). But that was then, and this is now. And while the main players in the saga have moved on with their lives, it doesn't seem like everyone has. Some people are still bringing it up, and Kardashian is not here for it.
On Instagram, the mother of True Thompson, who isn't one to shy away from telling people how she feels, clapped back when a user asked under a recent post, "So...is Kylie allowed to be friends with Jordan again?" 
"I'm so sick and tired of this narrative that I control my sister or dictate who she chooses to surround herself with," Kardashian began. "Never once have I ever and I mean EVER told my sister who she can be friends with. She is an adult, who can do whatever she wants to do."
Khloe Kardashian supports her sisters no matter what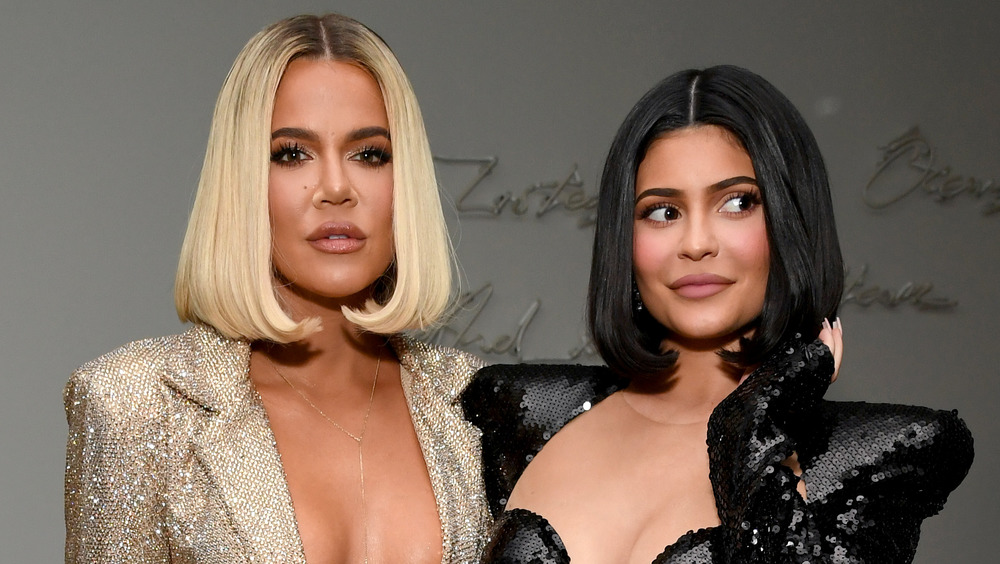 Kevin Mazur/Getty Images
Khloe Kardashian wrapped up the lengthy reply with, "Regardless of who she chooses to be friends with, I will always love, respect and value my sister unconditionally!! She is my life partner and I will always respect what she chooses!!! By the way, I have no ill feelings toward ANYONE!!! Truly. My heart carries no hatred at all. Unless you actually know what you're talking about, respectfully, SHUT THE F–K UP!"
Even though Kardashian clearly noted being supportive of her sister Kylie Jenner if chooses to reconcile with Jordyn Woods, it doesn't seem like that has happened as of February 2021, at least not publicly. 
In November 2020 interview for PrettyLittleThings' podcast Behind Closed Doors, Woods hinted at how she felt about what happened and how friendships are ever-changing. 
"I think life is just about constantly evolving and constantly growing and becoming the best version of you," she explained. "I think that you can't let life dim you down and you can't let things happen to you or whatever, you know what goes on in life, change who you are for the worst."
While the former besties seem to still be going their separate ways, it seems Kardashian and Tristan Thompson have reconciled. After spending the pandemic together, the two are apparently back on as a couple and thinking about making daughter True Thompson a big sister (via US Weekly).