This To All The Boys Star Is Being Roasted On TikTok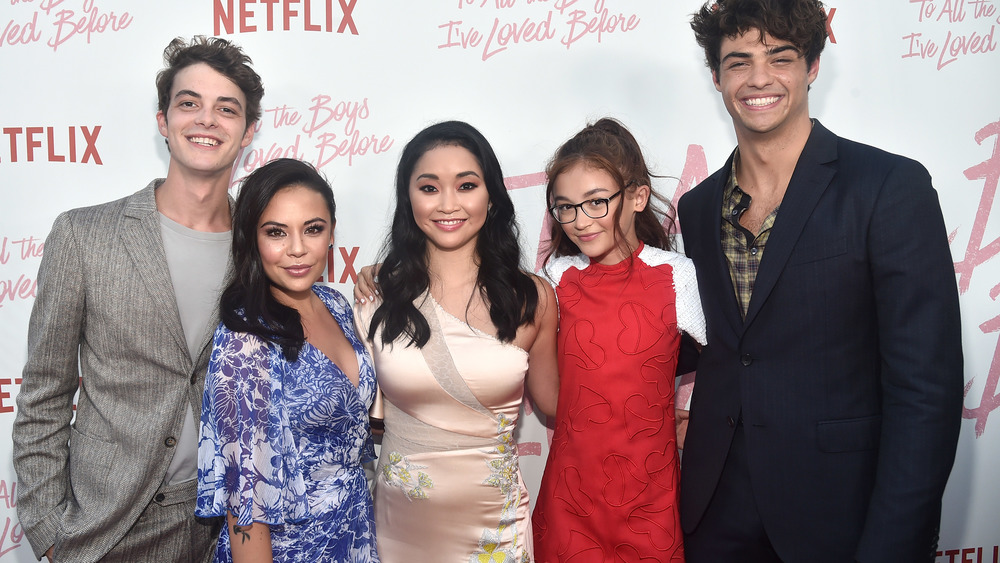 Alberto E. Rodriguez/Getty Images
TikTok has become a place for all kinds of roasting and canceling, from Lin-Manuel Miranda and that infamous lip-biting meme (via Rolling Stone) to millennials' penchant for skinny jeans and side parts. While Gen Z exhibits no mercy in mocking pretty much anything, it seems like they've moved on to an unlikely subject: one of the biggest stars of the standout Netflix movie series To All the Boys. And to be honest, what they've uncovered is pretty wince-worthy.
Gen Z can't stop roasting To All the Boys actor Noah Centineo, whose fame blew up after starring in the movies as heartthrob Peter Kavinsky. Although his crush-factor is undeniable, with dashing good looks and a somewhat-dorky sense of humor, fans are officially canceling him for his "embarrassing," cringey behavior (via In the Know).
It all started when fans began to complain about Centineo's fame and notoriety in comparison to his Vietnamese-American co-star Lana Condor. On Twitter, one user said what everyone was thinking: "Still wondering why Lana Condor hasn't received any major work in Hollywood yet after carrying the #ToAllTheBoys trilogy on her back with her charm and charisma, while Noah Centineo has been tied to BLACK ADAM, HE-MAN, the 'GameStop' movie." Fellow fans blamed Condor's heritage for the snubs, with one user stating, "[Women of color] have to work much harder than others to get the same."
All about why Noah Centineo is getting canceled on TikTok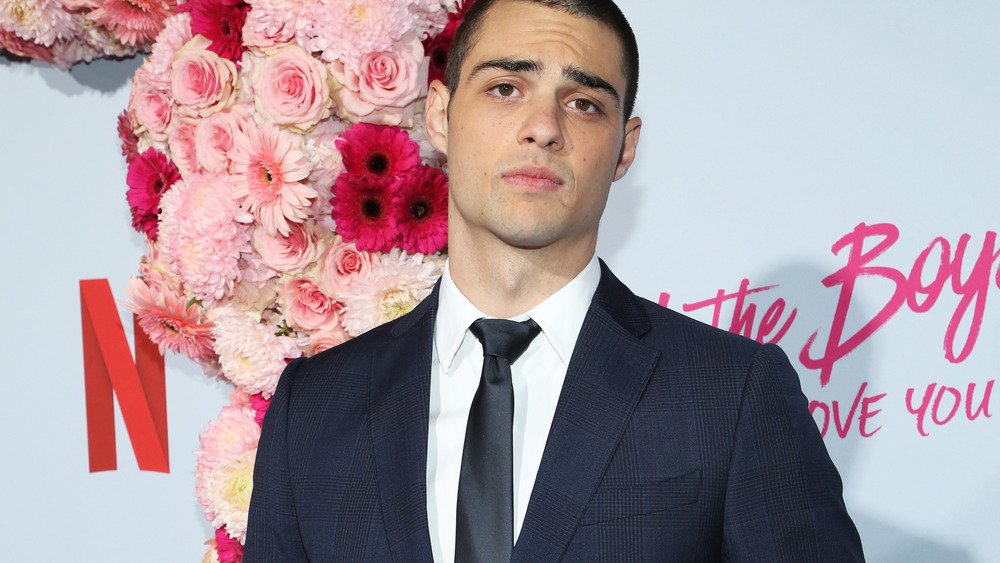 Phillip Faraone/Getty Images
But the aversion to Noah Centineo doesn't stop at his success as opposed to his co-star. It actually gets much worse. Fans are revisiting the To All the Boys franchise and realizing just how cringey Centineo's acting is in the movies (via In the Know). Posting snippets of the films, TikTok users are shamelessly bashing Centineo's dance moves in a bowling alley and at prom, plus the supposedly cute faces he makes throughout the movies. And the captions are the real kicker: "You wanna get over them? Imagine them as Peter Kavinsky" wrote one TikTok user. 
TikTok users' comments on these Centineo memes range from "y'all used to be in love with him I ain't forget," to "he's literally so embarrassing I can't rn," and users are even labeling the videos as "disturbing content." And it's not just the actor's acting that's under scrutiny — it's his personal life, too.
Fans are also criticizing Centineo's "fake deep f***boy energy," which boils down to his acceptance speech at the People's Choice Awards: "It matters not what you've done, but what you do with what you've done for others." The audience was mostly confused, and of course Centineo was immediately roasted. His wholesomeness has been put into question, too, both by rumors he had a quickie wedding with Stassie Karanikolaou, and by an uncovered video of him asking for sexual favors. Yup, we can't see him exactly the same after that, either!