Inside Ted Cruz's Multi-Million Dollar Home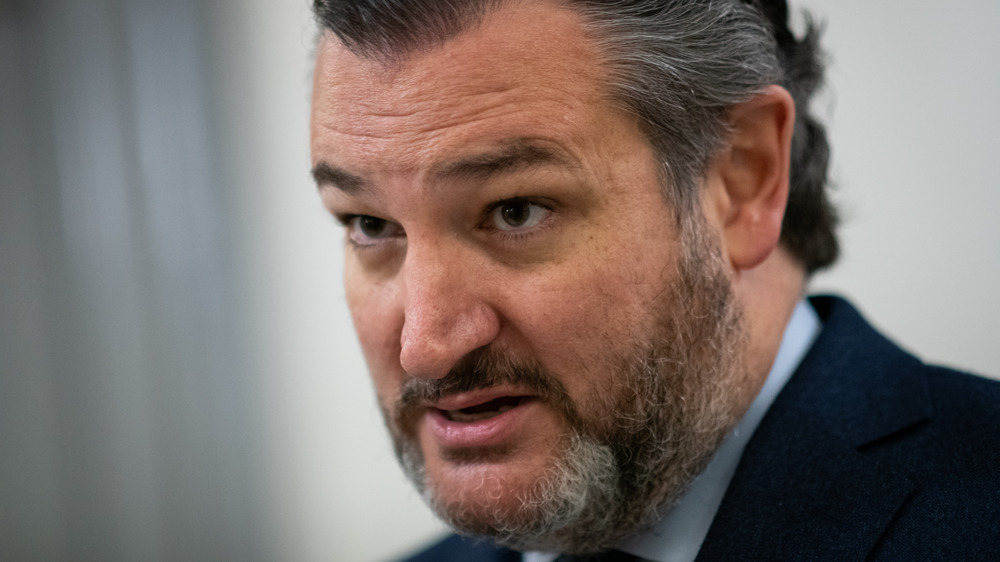 Bloomberg/Getty Images
"Texans froze. Ted fled" is what a billboard in Houston said, criticizing Senator Ted Cruz after he was spotted flying to Cancun during one of the worst winter storms the state has ever seen (via Newsweek). While many residents are still suffering without power, Ted Cruz was spotted getting on a flight to Mexico for a vacation he had planned for his daughters to escape the cold. The senator later returned on February 18, claiming the trip was a "mistake," but the damage had already been done. 
Some citizens are still criticizing the senator for leaving his state during a major crisis, and one way the Occupy Democrats are doing it is with a digital billboard. The truck that the billboard was on was even spotted "driving around Ted Cruz's neighborhood" and his multimillion-dollar home. Earlier this week, it was reported by New York Magazine that in their departure, the Cruz family left behind their rescue dog, Snowflake. However, it seems one of the security guards of the home is still taking care of the dog, so Snowflake hasn't gone full Kevin McCallister in Home Alone just yet. 
Ted Cruz lives in a three-story home in Houston with large walk-in closets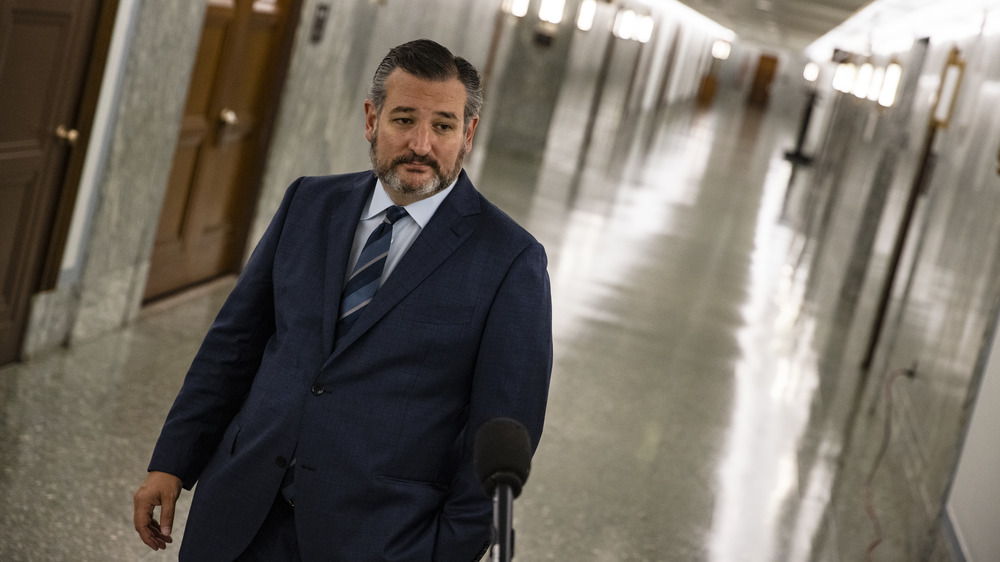 Samuel Corum/Getty Images
It also seems like Snowflake has plenty of home to enjoy while the rest of the family is out. According to The New York Post, the Cruz family home is worth an estimated $2.1 million and has three stories with five bedrooms and 3.5 bathrooms. Maybe, Snowflake has dibs on one of those bedrooms, but if not, the pup certainly had full access to the enormous house with two walk-in closets and floor-to-ceiling windows in the living room while the family was in Mexico. 
Though, instead of jumping on the bed and ordering pizza like Kevin would, Snowflake was spotted staring out the window by Houston journalist Michael Hardy, who was the one that broke the Snowflake news on Twitter. It seems Snowflake was just missing the fam, but now that Cruz is back in Texas, there's less for the dog to worry about. That's not the same for Cruz, though. The senator is facing major backlash. 
This may hurt Cruz's future political endeavors as the BBC reported that he had been thinking about running for president again in 2024. We'll just have to see how much damage has been done for the Texas senator, but for now, he's back at home in his beautiful mansion with Snowflake.